How to Plan a Successful Virtual Event
Virtual events are quickly becoming standard practice and new technology is helping to make them more accessible than ever. Taking advantage of this channel can help reach new audiences, build stronger connections with existing contacts, and open up opportunities for new business. Use this comprehensive checklist to plan and execute a successful virtual event of any size.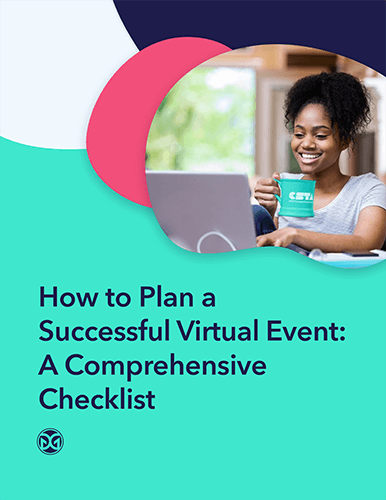 Use this checklist to:
Define the event's purpose, goals, budget and target audience.
Coordinate logistics, speakers, and team roles.
Create and implement a concrete marketing plan.
Follow up with attendees to nurture leads and solicit feedback.
About this guide:
Companies of any size can host their own successful virtual events, ranging from small Q&A sessions to large presentation style conferences or a recurring webinar series. No matter what kind of digital event you're planning, this checklist lays out each phase of the process to help you stay organized, account for every moving part, and track the performance and reach of your efforts.
Additional resources: