Being a B2B marketer can feel like being stranded on a desert island
This survival guide takes some of the most stressful parts of being a marketer—like finding the right tools, keeping track of budgets, and staying focused on driving results—and breaks them down into manageable pieces you can actually execute.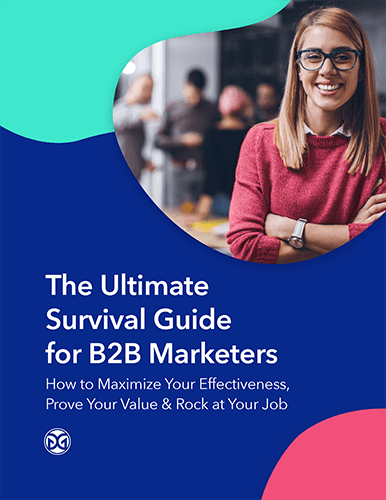 Use this guide to:
Prove the ROI of your role to your boss and earn a higher budget for the initiatives that matter most.
Build a marketing toolbox that's packed with tools to make your job easier.
Organize your day, week, month and year with actionable marketing calendars.
Launch marketing campaigns that are effective, not fluffy.
About this guide:
Being a B2B marketer can sometimes feel like being stranded on an island. You're expected to accomplish a lot with finite resources and a limited budget. There's quite a collection of initiatives to manage: digital marketing, events, advertisements, PR, and branding. And the piranhas are always circling you, demanding more leads, more brochures, more stuff.
Use this survival guide to effectively set up your toolbox, create strategies, and execute successful campaigns that will make you an invaluable member of your company.
Who's this for:
Marketing Managers
Digital Marketers
Account Managers
Content Marketers
Interns