Your company wouldn't be what it is without your employees. And even though you know how much you value your team members, sometimes a little extra reminder can speak volumes. Work anniversaries are a chance to recognize your team for all their hard work, all that they've accomplished, and celebrate all the opportunities that lie ahead. A simple way to show employees they're valued is by giving work anniversary gifts when they reach these important milestones.
In order to truly make an impact with your work anniversary gifts, you've got to build employee recognition into your culture code. A one-off gift, though might be appreciated, will do very little in building loyalty and boosting morale. But by creating a year-round culture of appreciation and recognition, you'll help employees feel valued and motivated.
In this post, we're going to walk you through the importance of work anniversary gifts, some best practices, and 31 ideas to make your work anniversary gifts a success. Keep these insights in mind the next time one of your employees celebrates an important milestone with your company.
Why Celebrate Employee Work Anniversaries
Today, employee turnover is drastically increasing. Companies on average are seeing an 18% turnover rate each year. And, the one-year mark is crucial. Ten times as many employees quit at the one-year mark compared to five years in. We're left to speculate why that is. But perhaps it's because these employees aren't being recognized in meaningful ways.
One of the best ways to prevent employee turnover is by investing in their success and showing true interest in how your team is developing at your company. By celebrating important dates and milestones, you can show how much each team member means to your organization. Starting a recognition program on your employee's first work anniversary is a great way to begin. Then, keep it up. The longer they've been with your team, the more special your gift should be. This will keep your team members engaged, and excited about what's to come with your company.
Tips to Give the Best Work Anniversary Gifts
Before we give you our top 31 work anniversary gift ideas, it's important to understand some best practices to make your gifts and recognition program a success. Here are some crucial tips to keep in mind when giving work anniversary gifts.
1. Keep Track of Everyone's Milestones
Staying organized on when everyone on your team starts, and how many years they've been with your organization is critical. There's nothing worse than missing a milestone or getting it wrong. We'd recommend keeping a centralized calendar that everyone has access to. This will help everyone celebrate each milestone together, contributing to a more positive workplace culture.
2. Make Gifts Personal
The most genuine work anniversary gift will be targeted specifically to that employee. Each team member at your organization is unique. So make their gifts unique to them, their personalities, and their defining character traits. Think beyond the generic gift card or branded mug, and invest in a personalized gift that makes them feel special.
3. Keep Gifts Fair
Keep the amount you spend on each gift in mind, and keep it consistent. You'll want to make sure every employee feels valued, and no one feels underappreciated. When giving unique and personalized gifts, this can be a bit more challenging, so it's important to pay attention to the value of each gift.
4. Budget for Work Anniversary Gifts
You'll give better gifts if you set aside a budget for celebrating these milestones. Employees can see through ingenuine efforts. When companies fail to budget for employee engagement, they often times end up scraping together a meaningless gift at the last minute or skip recognition altogether. But if you plan for work anniversaries, you'll be much better prepared to make an impact with a meaningful gift.
5. Celebrate Based on Tenure
Most employees stay at a company for an average of 4-5 years. So it's important to recognize those team members who have remained loyal year after year. That's why we suggest structuring your recognition program based on tenure. Budget higher for employees who have been at your company 5+ years. These team members are extra special to your organization, so make sure you appreciate their efforts in an extraordinary way.
31 of the Best Work Anniversary Gift Ideas to Make an Impact
Now that we've covered the basics, let's start brainstorming. Here are some of our favorite work anniversary gift ideas that your employees will love.
1. Deck Them Out in Branded Company Apparel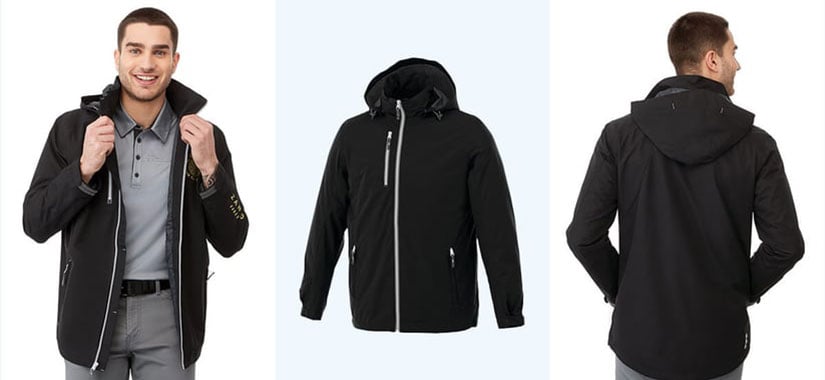 Branded custom apparel can inspire a sense of belonging and unity amongst your employees. That's why it's a great gift idea to reward loyal employees. Not to mention the impact it can have on brand awareness. Some of the top trending apparel items are:
Consider getting your employee's name imprinted or embroidered on the branded apparel item you choose. This will give them a sense of pride and value.
2. Send a Gift Basket
A simple, yet effective way to show appreciation is by putting together a purposeful gift basket packed full of everything that a particular employee loves. You can include things like favorite snacks and personalized gifts for the home or office. Gift baskets are easy to personalize and offer a unique unboxing experience that adds to the gifting experience. Be sure to add your own personal touch by including a handwritten note that gives a heartfelt thank you. Some of our favorite gift basket ideas include:
3. Give a Potted Plant
We love this idea for a couple of different reasons. For one, indoor plants are a fun and unique gift that employees can bring home and use to brighten up their house or keep on their desks for a reminder of their milestone and your appreciation. We also love the symbolism. Potted plants continue to grow, as long as they have the necessary care and attention. The same is true of your employees. A potted plant is a great way to recognize 1-year milestones and stress to your employees that you'll continue to give them everything they need to grow and be successful in their position.
The best-potted plants on the market? Here are our favorites:
4. Help them Celebrate with a Gourmet Meal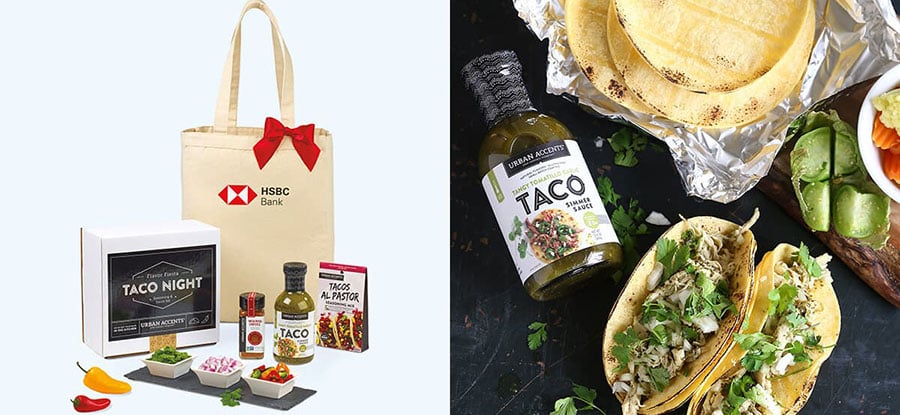 Everyone loves a free meal. But you can get a bit more creative than just a free lunch. Let them enjoy a delicious meal with their family at home. This adds to the authenticity of your gift by showing employees you care about them as people, not just as tools to business success. Consider giving them a meal kit with all their favorite ingredients to make something they love. Get creative. There are a ton of different options out there. These are just a few of our favorites:
5. Toast to their Milestones with Cocktail Gifts & Accessories
Work anniversaries are worth celebrating with a toast. Let them celebrate their milestone with the people that matter most to them, by giving them a personalized cocktail set or create a handcrafted gift feel by adding a pair of branded drinkware. You might even consider throwing a cocktail party in their honor and inviting the whole team to celebrate their big moment. Every employee is different, some prefer to fly under the radar, while some like to be recognized in front of their peers. So be sure to take this into consideration, before you host a big company party. Either way, a specialty branded cocktail set can go a long way in showing your appreciation. Here are some of our favorite sets:
6

. Revive their Office Space
If you're celebrating a long-term milestone, like 5 or 10 years, you might want to think about sprucing up their office space. When was the last time they received some new tech items? Maybe it's time to upgrade some of the devices they use every day. Or, if you don't have the budget for that, you could revive their office space with a few different high-quality tech items that will increase productivity and make their work more enjoyable. Think about useful, yet creative items that can be used in both a hybrid or remote office. Our favorite items include:
7. Send a WFH Care Package
What about those remote employees who might be hard to reach? How do you help them feel valued, appreciated, and celebrated even when they're disconnected from the office? A work from home care package can brighten your remote employee's day. Think of including gifts that offer comfort at home, while giving your employee a sense of belonging, even while physically away from the office. Food, home gifts, and wellness items are all appropriate items that can bring comfort and pleasure. Some of our favorite ideas to include in a WFH care package are:
8. Give an Indulgent Treat
Sometimes, a sweet treat is all you need. Celebrate your team member on their special day by surprising them with delicious chocolate, sweet snack items, or a pack full of savory treats. This might be a fun work anniversary gift for those celebrating 1 or 2 years with your company. You can include a handwritten note or some other personalized items. Or, just keep it simple with a sweet message of thanks, and one or two yummy treats left on their desk.
Some of our favorite options include:
9. Treat them to Relaxation with a Cozy Gift for the Home
Sending the message that rest is just as important as work shows your employees you prioritize their health just as much as their work ethic. Given the fact that 46 percent of HR leaders say employee burnout is responsible for up to half of annual workforce turnover, prioritizing rest as a workplace is a smart decision. Celebrating work anniversaries with a nice gift for the home can help employees relax, unwind and just give them a much-needed break. The best home gifts will be personalized to your employees and their interests.
Some ideas:
10. Give them Everything they Need for a Weekend Away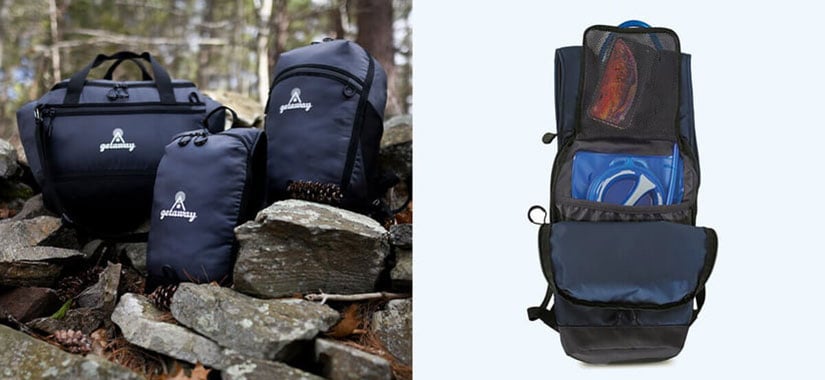 Some people like to unwind by getting away. If you have some team members who love to travel, a thoughtful work anniversary gift could be giving them everything they need for a weekend away. There's a lot of different things you could include in a travel essentials kit, so keep your options open. We'd recommend including some sort of backpack or luggage carrier, and including things like a toiletry case, packing cubes, and some types of gadget organizer. Here are some options:
Don't forget to add some fun personalization to these items. Combined, you'll have a high-quality travel kit that could be the perfect gift for employees who are celebrating a major milestone with your company, like 10 or 15 years.
The Best Work Anniversary Gifts Celebrate Your Whole Team
Now that you have some ideas to get you started on your own work anniversary gifts, it's important to keep in mind that recognizing important employee milestones should be a team affair. Employee appreciation, no matter what the occasion, is a team-building experience. Getting everyone involved in celebrating accomplishments will boost the culture at your workplace, and also inspire everyone to reach their full potential at your organization.
And don't forget the value of personalization. The best and most genuine work anniversary gifts will reflect the personalities of your recipients. Spend some time getting to know your team members and you'll find it much easier to give gifts that everyone truly appreciates. And if you need some help finding high-quality gifts customized to your individual employees, our team of brand activation experts can help you sort through these options, and find the best gifts for your individual needs.