Being in the marketing industry at Delta for over thirty years has given me unique insight into how complex marketing for a single company can be, and how drastically it has changed over the years. Just as there have been dramatic changes in the marketing industry, I've specifically noticed that marketing for nonprofit organizations has undergone monumental changes. Many of today's nonprofit industries are facing fundraising issues because of shrinking government aid due to the United States's troubled economy, according to The Chronicle of Philanthropy. The troubled economy causes a whole slew of other issues for nonprofits as well, including decreasing the amount of money that donors are able to give.
In order to succeed and differentiate themselves from competitors, they must stand out from the rest. This can mean setting a clear path to achieving their cause, clearly establishing their mission, and building public trust. However, our clients utilize a lesser known method that can positively impact an organization's success: custom promotional products!
Promotional products for nonprofits work to build brand awareness, demonstrate appreciation for donors, and generate additional revenue, according to The Fundraising Coach. I've compiled a list of popular promotional products for nonprofits that have proven successful for our clients in terms of boosting brand awareness to stand out among competitors. Support your cause with the following promotional products.
1. Promotional Tumbler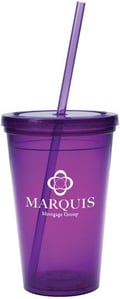 In addition to being a product that our non-profit clients order, I see the promotional tumbler as a great item for generating revenue for your cause. Supporters of your mission will be willing to spend money on a high-quality, branded product that has an everyday use. Also, this will give donors the satisfaction of donating and receiving a tangible good in return, something other organizations don't offer!
2. Custom Tote Bag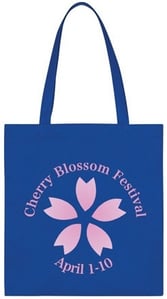 Custom tote bags are perfect promotional products for non-profits because of the extensive brand exposure they provide. Donors can use this tote bag not only for organization related events like trade shows and fundraising, but for use in their daily lives, like toting groceries, gym clothes, or school supplies.
3. Branded Aluminum Water Bottle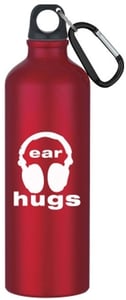 People love receiving useful items that will last them a while. I recommend that non-profits use the branded aluminum water bottle as a promotional item to be given away to select donors at a special event or put on sale to generate brand exposure. This item would even make a great donor recognition gift to show your organization's appreciation for their support.
4. Personalized Petite Loop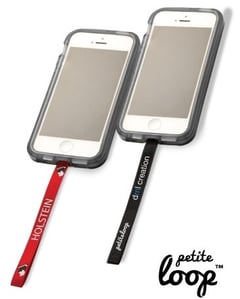 The personalized petite loop lanyard is a hot smartphone accessory that is driving the world of promotional products. Cost-effective and customizable, this loop made from satin ribbon rests in between your smartphone and case to create a loop. Your logo or message will appear screenprinted on one side to raise awareness for your nonprofit.
5. Customized T-Shirts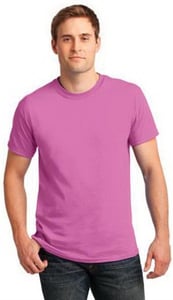 Customized t-shirts can be used for nonprofit promotion as giveaways and attire for volunteers. Whenever I see a non-profit whose volunteers are all wearing the same promotional t-shirt, I consider that organization to be one with a solid brand identity. T-shirts are also great promotions for donors and supporters. Find more t-shirt styles in our collection here.
6. Logo Awareness Bracelet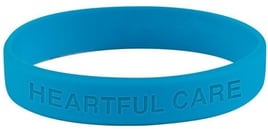 I believe that products that people can wear are often the most beneficial for brand exposure! Wearing something like a logo awareness bracelet is so easy for supporters and a perfect way to get your brand name out. Select a logo awareness bracelet that coincides with your logo's colors to keep a consistent brand image.
7. Promotional Lip Balm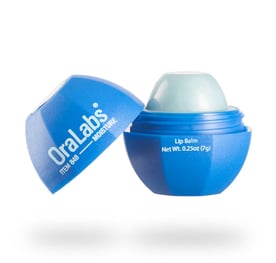 Non-profits should be culturally relevant to best appeal to donors. Promotional lip balms are popular items that virtually any organization can benefit from using. People are more likely to support your cause if you can catch their attention with products that are already highly popular. Which of the colors above will best fit your brand?
8. Custom Lanyards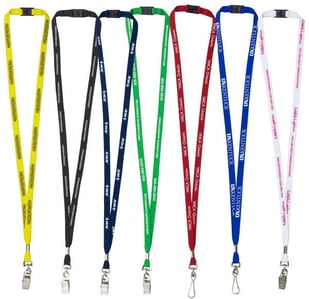 People love showing off their interests and passions, so give them a way to do this in the form of promoting your organization! Custom lanyards can be used to hold name tags, badges, and car keys; all uses that give your brand a huge advertising potential.
9. Branded Hand Sanitizer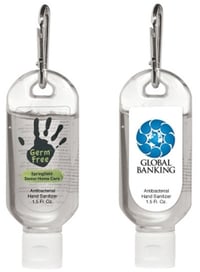 In my experience, non-profits tend to order simple, functional products that their target audiences end up loving. Branded hand sanitizers are functional promotional products for nonprofits because they are useful to every supporter.