When selecting creative promotional products, whether showering trade show attendees with swag or thanking your clients with gifts, you want to leave a lasting impression like a catchy melody that lingers in their minds.
From eco-friendly products to tech gadgets, there are unique promotional items for every type of business and budget.
What are Unique Promotional Items?
Unique promotional products are creative, practical, and trending items businesses use to promote their brand, products, or services. Unique swag is distinct from the traditional branded merchandise such as pens, mugs, and t-shirts that customers have come to expect.
To help get you started, we've created a list of 24 unique promotional products perfect for activating your brand and standing out from the competition in 2023.
1. SpotScout Tracker and Luggage Tag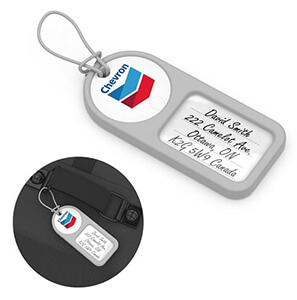 What if you could keep track of your luggage at all times, even when it's out of sight? This two-in-one Bluetooth tracker and luggage tag are perfect for anyone who wants to avoid the hassle of lost luggage. Just attach the tag to your luggage and pair it with the free app on your smartphone. When TSA inevitably says they can't find your bag, you'll be glad you have this unique swag!
2. Three Piece Pickleball Set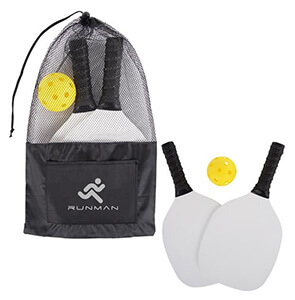 If you're looking for a fun, fast-paced way to exercise, look no further than pickleball! Imagine a cross between tennis and ping pong if you haven't heard of pickleball. It's accessible, popular amongst all age groups, and the USA's fastest-growing sport.
This three-piece set is the perfect way to get started. It includes two pickleball paddles with comfortable grips and one pickleball, all tucked away in a mesh pouch with a drawstring closure. Pair up with a fellow employee and join the pickle craze with these unique promo items.
3. Rocketbook Notebook Set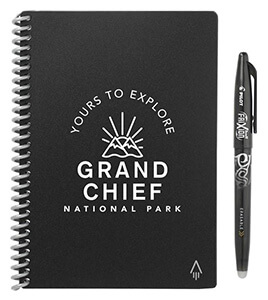 A novel and eco-friendly promo product, this reusable hard-cover notebook contains 36 pages and comes in a premium gift box. With its synthetic, white-lined college-ruled paper, you can quickly write down all of your important thoughts and details with ease. The specialized pages magically wipe clean with just a damp cloth. That's not all - the app allows you to quickly send your ideas, lists, and big ideas to a range of cloud services for safekeeping. Pretty cool, huh?
4. Nayad Infinity Tumbler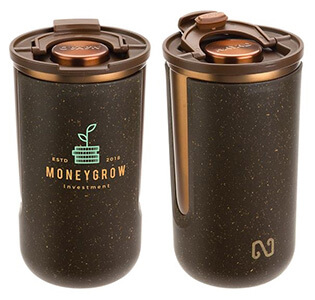 This tumbler features an outer, removable sleeve made of recycled coffee grounds and recycled polypropylene, making it sustainable and durable. The wide-mouth lid is 100% BPA-free ABS plastic with a silicone sipping cap. Plus, it's designed to work seamlessly with most standard single-serve coffee makers such as Keurig. This super sleek tumbler gives your recipients an eco-friendly way to enjoy coffee every morning.
5. Bawl 2.0 True Wireless Earbuds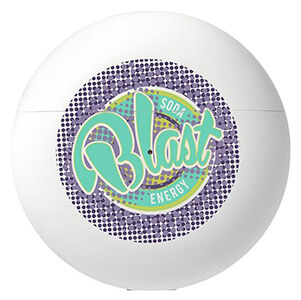 This innovative product has built-in music controls and dual microphones for hands-free operation – perfect for your on-the-go lifestyle. The case also doubles as a power bank for your earbuds – fully charging in just 90 minutes. With four hours of playback time, these ergonomic, easy-to-use, and reliable earbuds will keep you entertained whether on a long flight or a short car ride.
6. Out of The Woods® Hedgehog Lunch Bag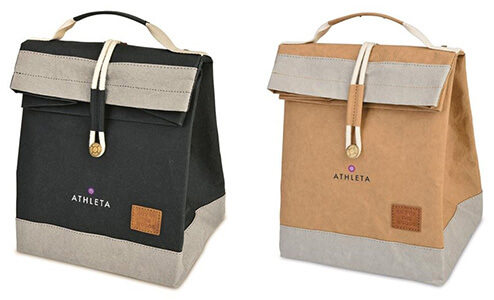 This versatile lunch bag offers a stylish, updated twist to the classic brown paper bag. Made with Supernatural Paper™ that is sustainable, washable, and vegan, this FSC-certified product is sure to be an instant hit with your eco-friendly recipients. The spacious interior will carry whatever snacks your clients need, and the insulated lining will keep those goodies fresh throughout the day – no more soggy sandwiches or melted ice cream.
7. The Rozie Tech Detail Kit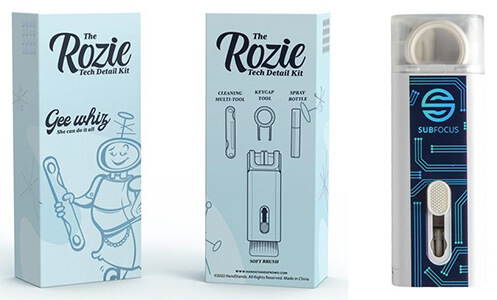 We all know how important tech is, so why not give it the pampering it deserves? Eliminate nasty germs and dirt on all your tech devices with this 5-in-1 multitool kit. It comes with a computer keyboard brush to remove stubborn crumbs, a microfiber cloth for smudges, a keycap remover tool for easy cleaning, small swabs to ensure your earbuds are nice and fresh, and a cleaning pick to get into those tight spots.
8. Reusable Food Storage Bag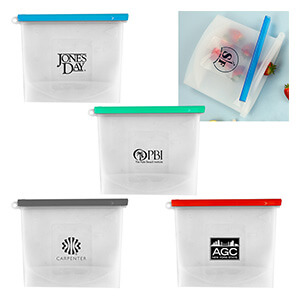 This stylish and reusable food storage bag is perfect for leftovers you can't bear to part with. It's lightweight, super portable, and made of durable silicone material. These containers are BPA-free and feature a secure zipper-locking lid in your choice of four different colors. Keep your leftovers fresh and delicious with this sustainable gift.
9. BruMate Insulated Wine Canteen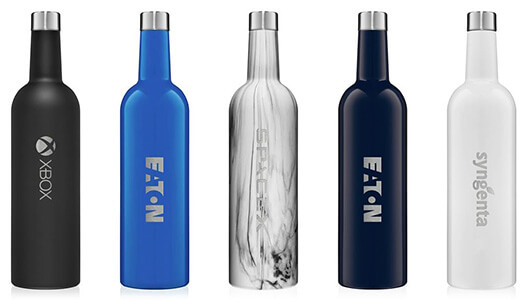 Drinkware is the third most common promotional item Americans own. But here's something we bet you don't have - an insulated stainless steel canteen that fits a whole bottle of wine! These unique promotional products let you take your favorite vintage wherever you go. Whether headed to the beach, pool, campsite, or any other glass-free zone, this 25-ounce canteen is the perfect way to enjoy wine on the go.
10. Basecamp Hanging Out Giftset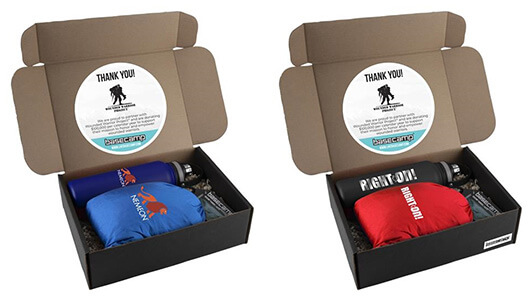 Quench your recipient's thirst for adventure with a two-piece gift set that includes a 40-ounce stainless steel sports bottle and a sturdy travel hammock. The insulated water bottle is perfect for keeping drinks cold all day, while the nylon and polyester travel hammock is perfect for relaxing between adventures. This kit is the ideal gift for outdoorsy people, whether your recipient is an avid hiker or camper or likes to spend their weekends lounging in the park.
11. Aero Wireless Charging Phone Mount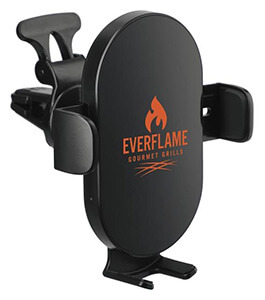 This wireless charging phone mount gives recipients an easy way to charge their phones on the go. These unique promo items include a 15W wireless charging pad and a sturdy mountable clip. And as a bonus, it works with most plastic phone cases on. Practical, unique, and convenient? Now that's a trifecta.
12. Hydration Charging Station Stainless Steel Bottle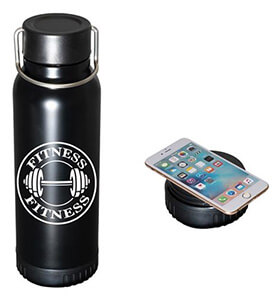 This unique promo item hydrates and charges devices simultaneously - because sometimes taking a break is just not an option. At 22 ounces, it's got enough space for a mid-day pick-me-up - plus a wireless charging pad that packs 3600mAh worth of charging power. Just peel away the plastic base, and you're ready to go!
13. Peppermint Snow Ball Bites
These delightful drops of chocolate are dipped in creamy white chocolate and finished with tiny flecks of peppermint for a refreshing, cool crunch. Perfect for listening to holiday music or just snacking on, these delectable treats are sure to satisfy your recipient's sweet tooth. Enjoy a bite of winter wonderland all year round with this unique, seasonal gift.
14. Dog Bag Dispenser With Flashlight
This indispensable combo quickly takes any evening walk from stressful to seamless. The twist-action flashlight features bright white LEDs that can cut through even the thickest darkness. Its refillable barrel can store 25 disposable bags for maximum convenience. Plus, it attaches to leashes, belt loops, and more – making it convenient for those brave souls searching for poop in the dark of night.
15. Urban Peak® 10L Dry Bag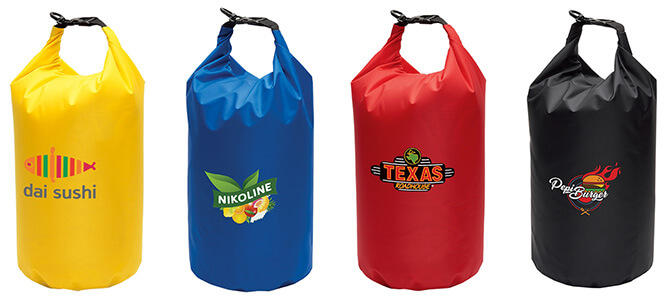 This dry bag has everything you need to keep your gear dry during wild and wet excursions. Perfect for those rainy days, the bag is 100% waterproof and ready to face whatever weather Mother Nature throws at it! The handy carabiner clip allows for easy transport, so you can take your gear in and out of wet conditions without worrying about it getting ruined. The roll top and buckle closure ensure that your materials will stay dry no matter how much chaos the day brings.
16. Rite in the Rain Side Spiral Notebook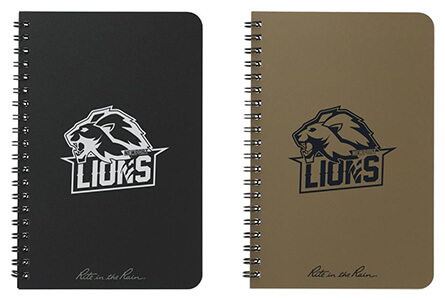 These unique promotional products feature a hard Polydura cover and impact-resistant Wire-O binding to defend against scratches and stains, allowing you to jot down your brightest ideas even in the worst weather! This notebook has your back—and what's more, it has the environment's back too. Through a partnership with 1% For The Planet, one percent of sales will be donated directly to environmental nonprofits.
17. The Spotlight Umbrella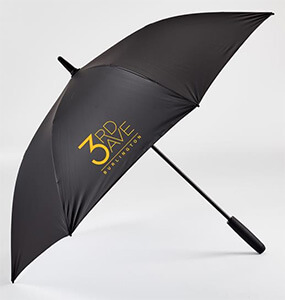 This 50″ arc umbrella has an interior LED light powered by an easy-to-use mobile app, which tells you when it will rain so you can be prepared. The black steel shaft and fiberglass ribs are sturdy and stylish, while the double-sided Pongee polyester is luxurious and sleek. You never know when the next storm will hit, so stay prepared with these unique promotional items.
18. FIREFLY Safety Matches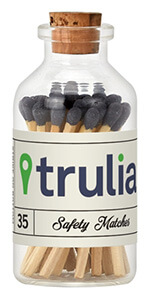 Fire up your next marketing campaign with these safety matches. This handy bottle holds 36 matchsticks that make lighting a fire easier than ever. Take one out and use the striker on the bottom of the container. And because they're safety matches, they're perfect for tradeshows and other events where you need a safe and easy way to start a fire.
19. Exercise Cube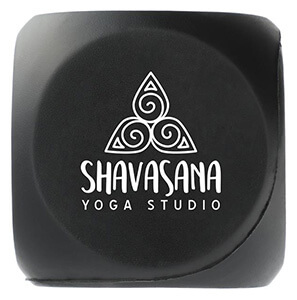 Lightweight and straightforward to use, this ultra-portable foam block takes all the guesswork out of staying fit. With five printed sides featuring classic exercises - from planks to lunges, burpees, and more - you'll never be bored again. Set yourself a timer for one minute, 15 seconds, or go for it until you can't handle it anymore. Perfect for those who don't have time to hit the gym or run.
20. Nimble Custom WALLY Mini Wall Charger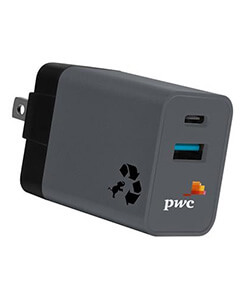 Say goodbye to low battery anxiety with this powerful mini charger made of recycled post-consumer plastic. Thanks to dual ports with fast charging capabilities, you can charge USB-A and USB-C devices simultaneously – no more sacrificing precious time waiting for your battery to turn green.
21. Extendable Roasting Sticks with Carrying Case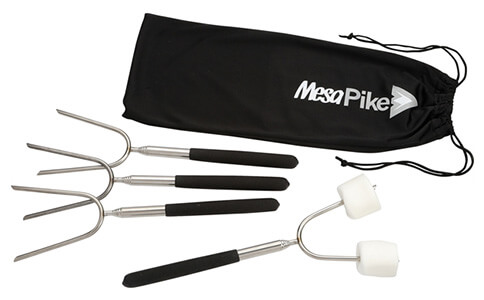 Sometimes, you must sacrifice your fingertips to get the perfect marshmallow. Avoid those pesky burns with stainless steel extendable roasting sticks that keep you at a safe distance (up to 34 inches). And when you're done, collapse them into the convenient carrying case. Perfect for roasting hot dogs, marshmallows, or anything else you can dream up around an outdoor fire pit.
22. W&P Hydropod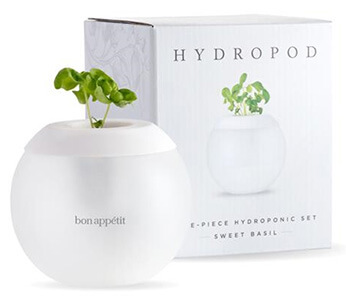 Experience a new world of micro-farming with this all-in-one set that includes basil seeds, coconut husk pith, plant food powder, and all the instructions recipients need to create their soil-free indoor garden. For use on windowsills and desktops, it's the perfect way to bring a little nature to the office without any hassle. With its stylish frosted glass design and easy-to-use features, recipients can get creative with their gardening journey.
23. Electric Candle Lighter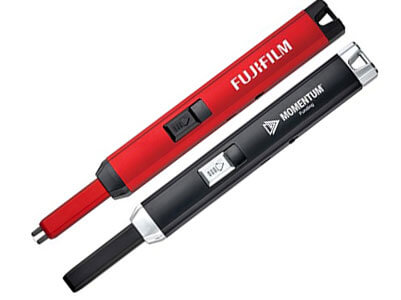 This windproof and rechargeable lighter creates a tiny electric arc hot enough to light anything a normal lighter can, including candles, BBQs, fireworks, and more. The long neck is perfect for lighting hard-to-reach wicks, and the stylish gift box includes a micro USB charger so your recipients can keep using this item over and over again. Ditch the butane and give a gift that will spark new interest in your brand.
24. Starlight Rechargeable Headlamp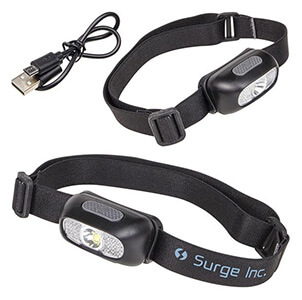 With its adjustable headband and bright 200 Lumen LED bulb, this powerful headlamp is perfect for various activities, including jogging, fishing, camping, and more. It has five light modes and is powered by a 400mAh battery with a run time of up to seven hours. Rechargeable and versatile, this headlamp is a must-have for your next outdoor adventure.
Be Bold with Unique Promotional Products
Don't settle for the same old swag - be bold and promote your brand in new and exciting ways. Be intentional about the products you choose and select swag that'll differentiate your brand from the competition.
The best way to ensure you select the right items is to speak with a Brand Consultant. With our assistance, you'll send out unique swag in no time, growing brand loyalty and recognition for your organization.