Welcome to my updated list of the best promotional items for schools.
In 2023, schools everywhere remain focused on keeping students engaged in their education. Promotional products for schools help encourage learning while spreading school spirit and building a sense of community.
Whether you're a preschool, middle school, high school, or college school, swag is perfect for welcoming students back to school, teams, clubs, fundraisers, campus events, and field trips.
We've done the research for you - here's my list of the top School Swag Ideas that will encourage your students and boost your brand + a collection of School Swag Ideas.
1. Laptop Sleeves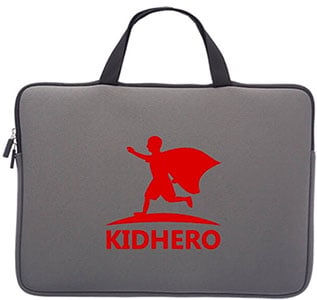 These days, most students have added laptops or tablets to their already heavy backpacks.
Why we recommend this school promotional product: Recent data from the National Center for Education Studies indicate that 94% of public schools are providing students with laptops or tablets for the 2022–23 school year. Protect that investment in their future while boosting brand awareness with school swag that's easy to use and offers unbeatable brand visibility.
2. Mini Flashlights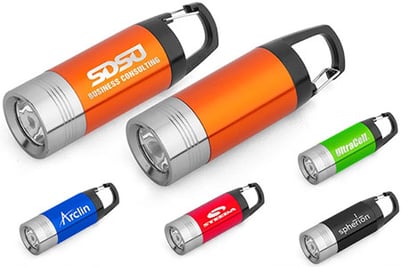 Students are naturally curious - encourage their exploration with unique products they'll always have handy. Lightweight, easily portable flashlights make for perfect school promo products because they can be clipped to bags or backpacks and offer many practical uses beyond the classroom.
Why do we love flashlights as promotional items for students?
They're compact, lightweight, and easy to ship.
They're fun ways to build positive memories (think camping, scouts, field trips, etc.).
They're helpful for students and parents at home.
3. School Supply Kits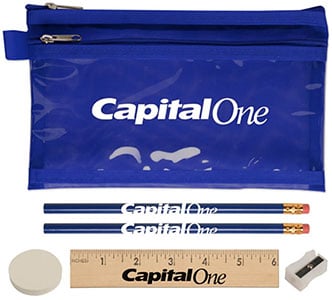 Give your students a practical set of items they can use daily in the classroom so they're always ready to learn. Branded pouches of school essentials are an excellent option to support their school work while providing consistent brand recall.
We love these kits as swag for students because they encourage productivity, offer a variety of uses, and feature a large imprint area for your branding.
4. Lunch Totes
Any education professional will tell you that the health of their students is priority number one. So give your students branded products that support their nutrition and well-being - lunch totes! These totes are excellent school swag items for sporting events or other public gatherings where school spirit and brand visibility are essential.
We love these coolers because parents will also love these products since they reduce the waste of disposable bags, save money on cafeteria lunches, and offer them an easy way to pack healthy meal.
5. Spiral Notebooks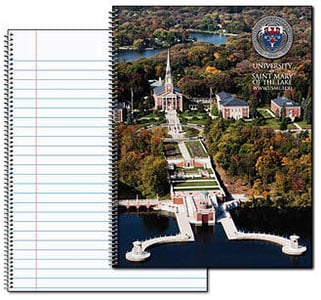 Even in the digital age, students and teachers rely on traditional notebooks to take notes, sketch out ideas, and keep organized throughout the day. That's why notebooks are school promotional products that haven't gone out of style.
We love these notebooks because scientific studies back us up, suggesting that notetaking is more effective when done by hand. It even strengthens memory - which is crucial for developing minds. Don't you want to raise brand awareness while teaching students a proven way to learn better?
6. Crayon and Pencil Sets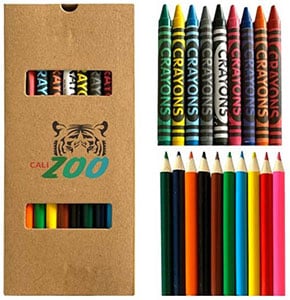 Don't let your imagination get lost in a busy school day. Instead, inspire students to explore their creative side with branded art supplies! Offer a promo product for students that boosts their love for learning and creating, and you'll see a wide range of benefits.
We love art supplies as a school promotional product because they remind students that you care about their creative expression as much as they do. This is the perfect product for school stores, book fairs, and new student welcome kits.
7. Drawstring Bags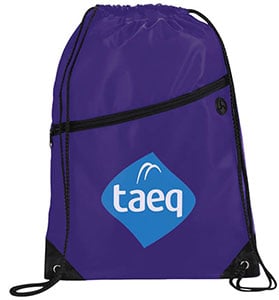 The best school promotional product is versatile in and out of the classroom. That's why we've included lightweight, portable drawstring bags on our list this year. They're an excellent choice for your school's promotional products since students, parents, and staff can use them to make their days more manageable while offering optimal brand visibility and recall.
Why choose drawstring bags for your school swag?
They have a large imprint area for your branding.
They offer real-world, practical value throughout a school day.
They're recognized outside of class at field trips, sporting events, and club activities.
8. Stainless Steel Water Bottles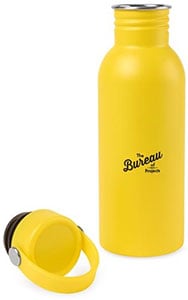 Reduce waste, boost branding, and support student well-being with branded stainless steel water bottles. Hydration is key! So offer your students a reusable bottle they can carry wherever they go - in school, around campus, and beyond.
Why choose branded drinkware for your school swag? Because a dependable water bottle makes an excellent travel companion, it's a great way to spread brand awareness and boost school spirit in new places, like athletic events and travel destinations.
9. Branded Umbrellas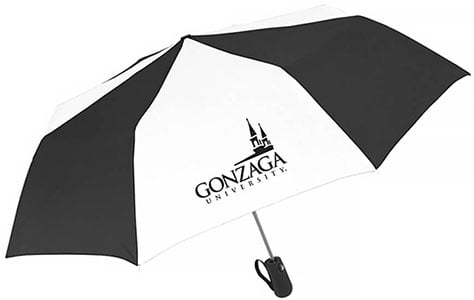 School promo products should be useful while delivering high ROI for your brand. Branded umbrellas are a perfect branding tool when adults in and around your school are the recipients, too - so think of parents, teachers, and staff.
Why choose branded umbrellas for your school swag? According to the 2022 ASI Impressions Study, almost no other promo products meet those requirements better than branded umbrellas. They consistently rank in the top 5 best promo products and provide valuable brand recall for well over a year.
10. Microfiber Mousepads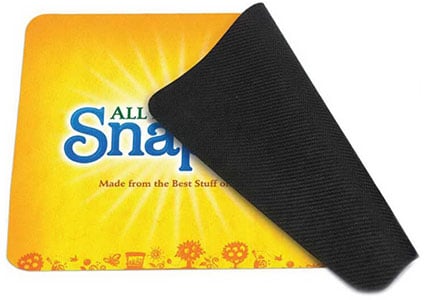 Sticky fingers on expensive electronics? Not to worry - our solution to protect those valuable devices is to offer your students mousepads that double as microfiber cleaning cloths.
Why Microfiber Mousepads are a perfect School Promo Item: They're the ultimate portable computer companions for schools. They go from mousepad to screen cleaner instantly, simplifying the transition between remote and in-person learning. Our imprint process will have your logo looking as sharp as ever on the surface, and with so many tech devices used throughout a school day, you'll see lots of added brand visibility.
11. Wireless Chargers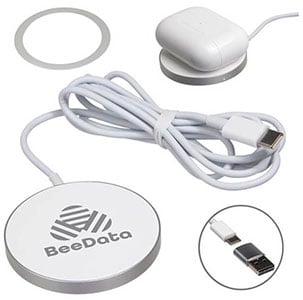 One thing's for certain - students are always up on current trends. So be sure to choose school swag that's popular and compatible with the latest technology. If you're looking for promo items for students, think about high-quality items your recipients will continue to use even after they've moved on from your school.
Why wireless tech products are a popular School Promo Item: According to Zippia, people check their phones nearly 100 times per day. Multiply that by a few years of life in a quality product, and that's tens of thousands of added impressions! We recommend wireless chargers as products for schools because they fill a daily need for students and staff alike, and have the potential for years of brand exposure & high ROI.
12. Charging Cables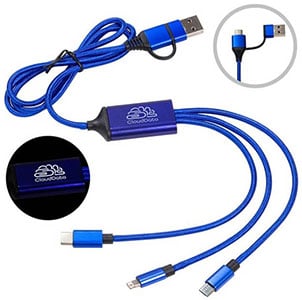 If wireless charging is not your thing, we've got a perfect solution for charging all devices used throughout a school day.
We love multi-purpose chargers because they can tackle several devices at once. We're all busy - especially at school - so choose school swag that makes the day easier! If you have students or staff members with multiple devices needing a recharge, opt for a product that solves that problem for them and provides your brand with constant visibility.