Sustainable swag stands out in the promotional product industry, and data proves it.

According to the Advertising Specialty Institute (ASI), 46% of buyers have a more favorable opinion of a brand if they receive environmentally friendly swag.

Showing your company values something bigger than itself speaks volumes to consumers and is one of the best ways to connect with today's environmentally-conscious buyers.
What are the best sustainable swag ideas?
We've got you covered with our list of the most impactful, top-trending eco-friendly swag ideas, organized into six popular categories.
Sustainable Branded Apparel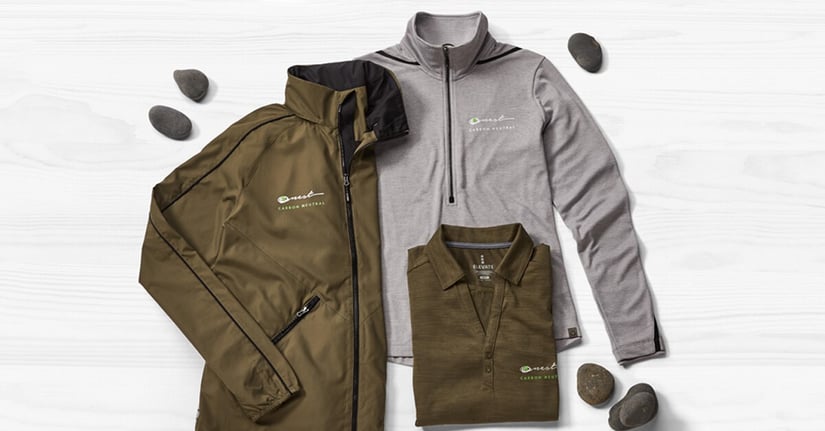 Last year in the United States, apparel claimed three of the top five rankings for most-influential promotional products nationwide, according to ASI. We're seeing a boom in branded outerwear, along with shirts, beanies, socks, and more, all made from eco-friendly & recycled materials.
Get creative when looking for your company's sustainable apparel. Keep your target audience in mind, and opt for quality products that stand out from the competition.
Here are our team's favorite sustainable apparel items:
Zero-Waste Promotional Products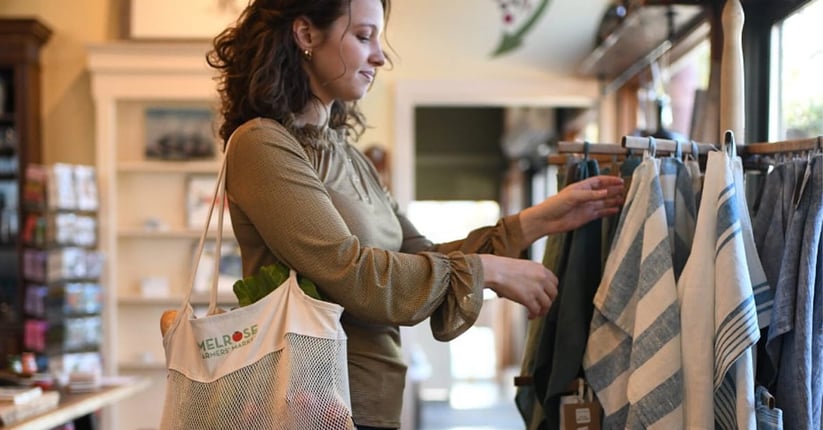 Products that support sustainable living habits have significantly risen in popularity.
According to the World Economic Forum, humans have a plastic problem - by 2050, they estimate that the world's oceans will contain more plastic than fish! The good news is we can all do our part to help. More sustainable options exist for everyday wasteful products like cutlery, drinkware, take-out containers, and snack packs.
Investing in swag that supports zero-waste practices is a popular way to share sustainable values with clients, donors, or employees, and it reflects well on your brand's character.
Here are some new zero-waste products we love:
Swag Made with Recycled Materials
More and more brands are getting creative with the goods they use to create swag items - so let's talk about sustainable materials. Investing in sustainable, recyclable swag is the environmentally responsible choice, but it also adds a higher perceived value to your gift. In other words, consumers want to go green, and they're willing to pay for it!
Younger generations, like Gen Z and Millennials, are pushing especially hard for sustainable product choices. But it's not all up to the kids. According a survey by FirstInsight, 90% of Gen X consumers are willing to spend an added 10% or more on eco-friendly products.
Trending promo products made with recycled materials:
Social Giveback Gifts
The sustainable movement goes beyond making and investing in eco-friendly products. In 2023, the focus has shifted towards gifts that support a good cause, like non-profit organizations, charities, or community-driven ways to make an impact.
70% of consumers want to know what the brands they support are doing to address social and environmental issues, while 77% say they're more willing to do business with a company that's demonstrated their commitment to society. Luckily, more and more retail brands are popping up offering sustainable swag that supports social impact programs.
Here are our favorite collections of cause-related swag:
Small-Batch Food Gifts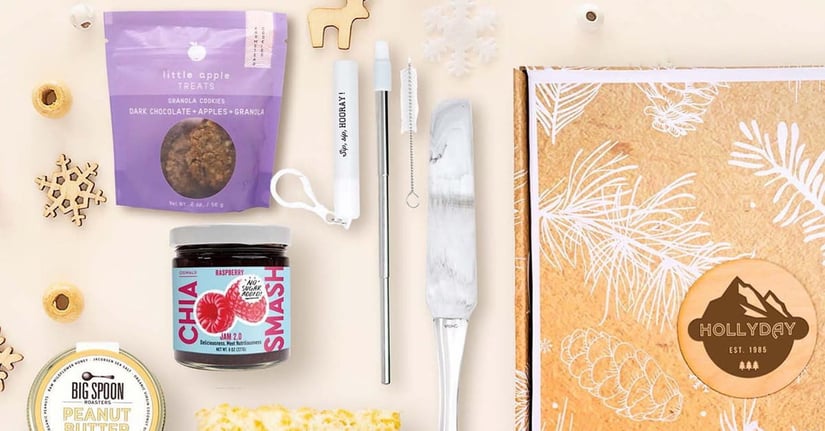 Food gifts are an excellent way to level up your swag while leaving a memorable impression. Sustainable values are shifting to focus more on supporting small-batch food makers with local roots and personal stories to their brands.
Artisan makers pride themselves on sourcing all their ingredients locally and sustainably. By supporting these small businesses, you're also investing in the domestic supply chain and avoiding the possibility of overseas shipping delays.
Here are some sustainable, locally-made gift options:
Domestic-Made Promotional Products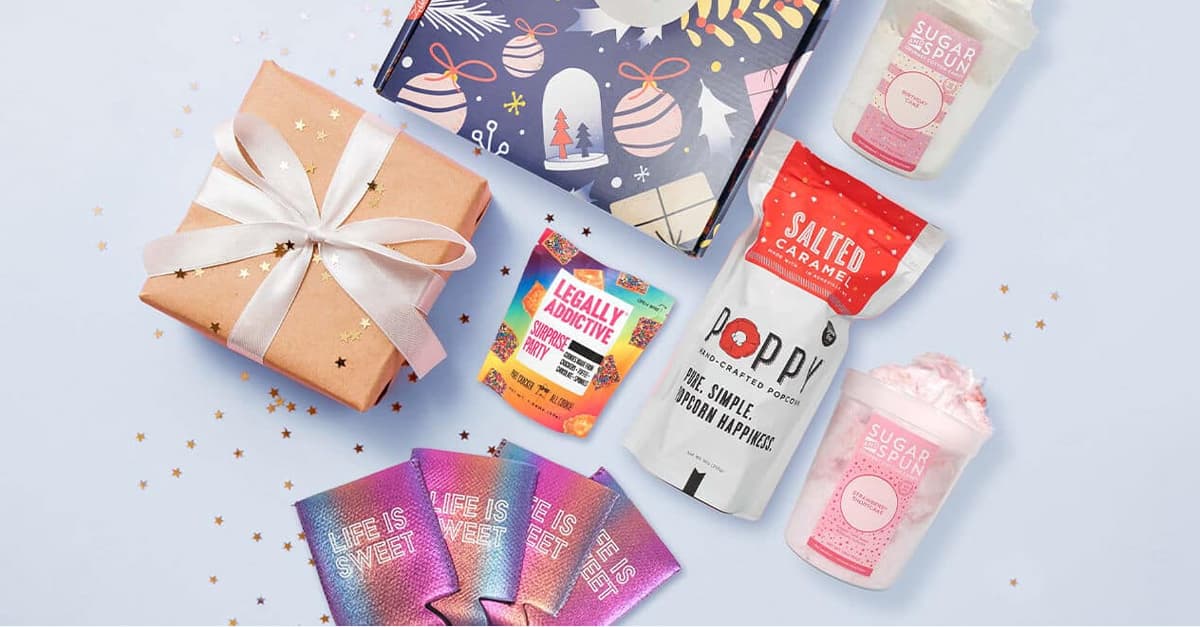 Investing in USA-made products is another way to maintain a sustainable focus. Materials aside, purchasing American-made swag supports job creation in the U.S., boosts the American economy, and helps prioritize American companies.
According to recent surveys, nearly half of consumers are willing to pay around 10–20% more for American-made goods.
Purchasing American-made swag shows target recipients that your company prioritizes corporate responsibility and values business decisions supporting the environment.
Find our favorite USA-made promo products here:
Choosing sustainable swag builds brand loyalty and reduces waste.
In 2023, people are focused on making the world a healthier, happier, and better all-around place to live. By choosing these sustainable swag ideas, you'll show clients, customers, and employees that your brand stands for something bigger.