As a marketer, your main goal is to "cut through the noise." Buyers are being bombarded with emails, LinkedIn messages, sales calls, and even cheap pens or useless swag.
So how do marketers cut through the noise? Stop playing the volume game. It's not how many swag items you hand out. It's about breaking through to your audience by creating a truly memorable experience that personalizes your brand. Sustainable swag can do that.
Eco-friendly swag cuts through the noise. Data proves it. According to the Advertising Specialty Institute's (ASI) 2020 Global Ad Impressions study, 46% of buyers say they have a more favorable opinion of a brand if they receive a swag item that's environmentally friendly. Showing your company values something bigger than itself speaks volumes to consumers and is one of the best ways to connect with today's buyer.
Just like anything else, sustainable swag comes with the latest product trends, hot new products, and cutting-edge ideas. Keeping track of it all will help you choose the best sustainable swag that sets your business apart. So here are the top sustainable swag ideas and trends for 2022.
Sustainable Apparel Isn't Just About T-Shirts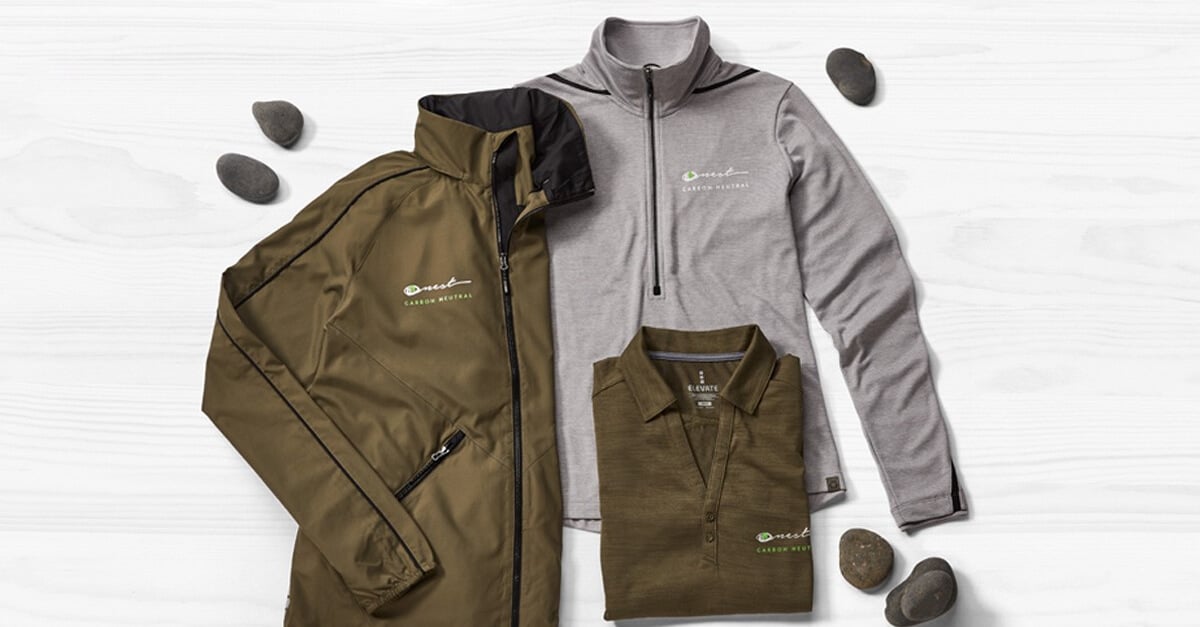 The apparel industry is leveling up its sustainable game. True, a few years back if you wanted eco-friendly branded apparel options, you pretty much only had the t-shirt category to choose from. Now sustainable textiles have made the leap from t-shirts to other, quite creative categories. We see more and more outerwear made from recycled materials. There are also options available for polo shirts, vests, jerseys, and fleeces.
More and more retail brands are hopping on the sustainable trend. You can find eco-friendly options from some of these favorites:
Patagonia
The North Face
Columbia
Champion
Nike
Under Armour
When looking for branded apparel, get creative. T-shirts are popular, but chances are your clients or employees already have a ton of them. What's an eco-friendly option that will break through the noise? Here are some fun, sustainable options to get you started.
Small Batch Food Gifts Made Locally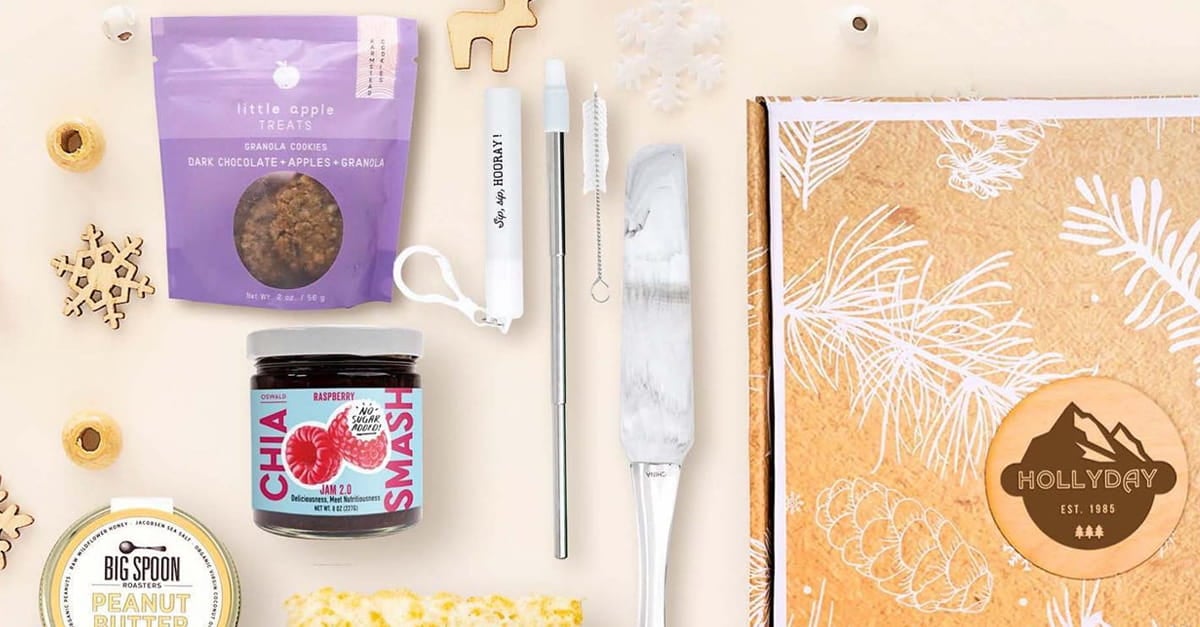 Food gifts are an excellent way to level up swag gifts while leaving a memorable impression. Sustainable values are shifting trends to focus more on supporting small-batch food makers with local roots, and personal stories to their brands. Artisan makers pride themselves on sourcing all their ingredients locally and sustainably. By supporting these small businesses, you're also investing in the domestic supply chain and avoiding the possibility of overseas shipping delays. Here are some sustainable, locally-made options to help spark some ideas.
Social Giveback Gifts that Make a Difference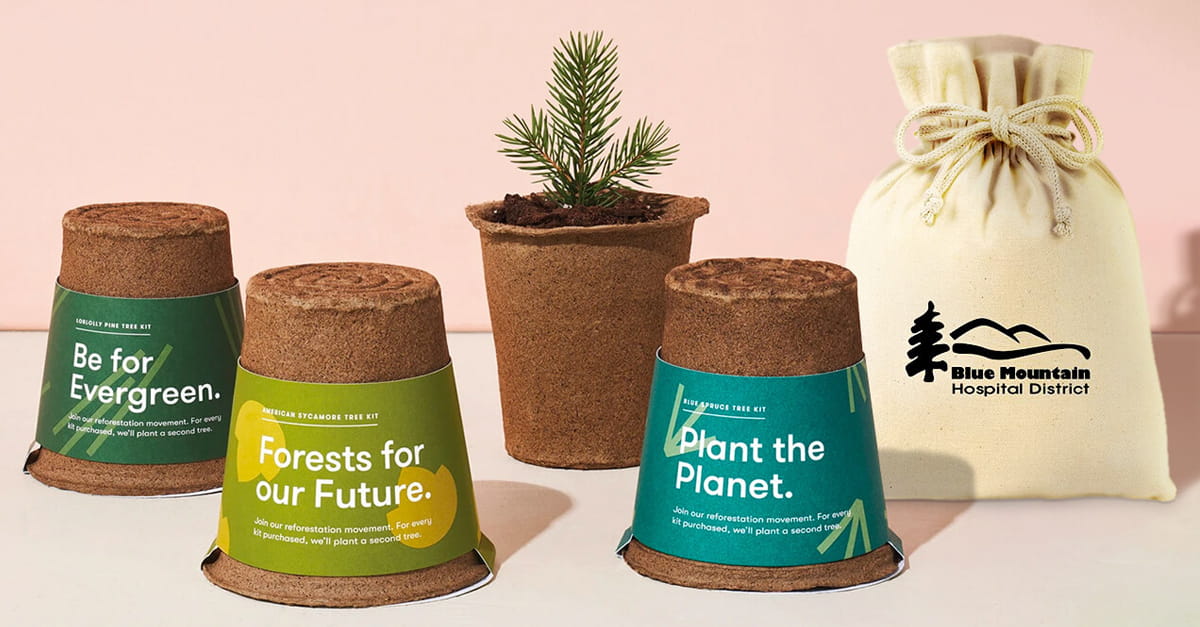 The sustainable movement goes beyond just making and investing in eco-friendly products. The focus has shifted towards gifts that also support a cause-worthy purpose, whether that be a non-profit organization, a charity, or a community-driven way to make an impact.
Corporate responsibility is something that buyers are demanding in today's business world. Seventy percent of consumers want to know what the brands they support are doing to address social and environmental issues, while 77 percent say they're more willing to do business with a company that's demonstrated their commitment to society.
Luckily, more and more retail brands are popping up offering sustainable swag that supports social impact programs. Find a complete list in our guide to cause marketing gifts, but we've listed a few of our favorite brands here.
Zero Waste Products are In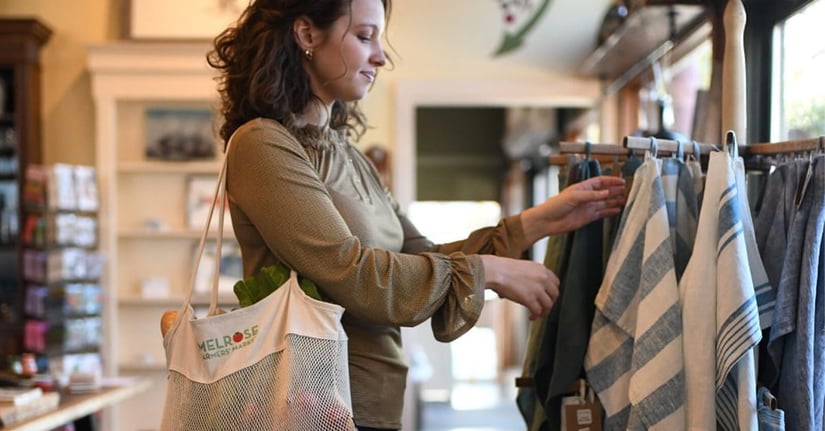 Lately, products that support general sustainability living habits have significantly risen in popularity. With single-use plastic bans popping up everywhere, brands are getting creative in swag items that allow users to reduce, reuse, and recycle. More options than ever exist for reusable cutlery, drinkware, take-out containers, and even snack packs. Investing in a swag item that supports zero-waste practices is one way to share sustainable values with clients, donors, or employees.
Don't be afraid to be a little creative and invest in something new. Keep in mind sustainability goes beyond just products made with eco-friendly materials. What can you give that supports a sustainable lifestyle? Here are some fun, new options you might have never thought of.
Recyclable Materials Add Quality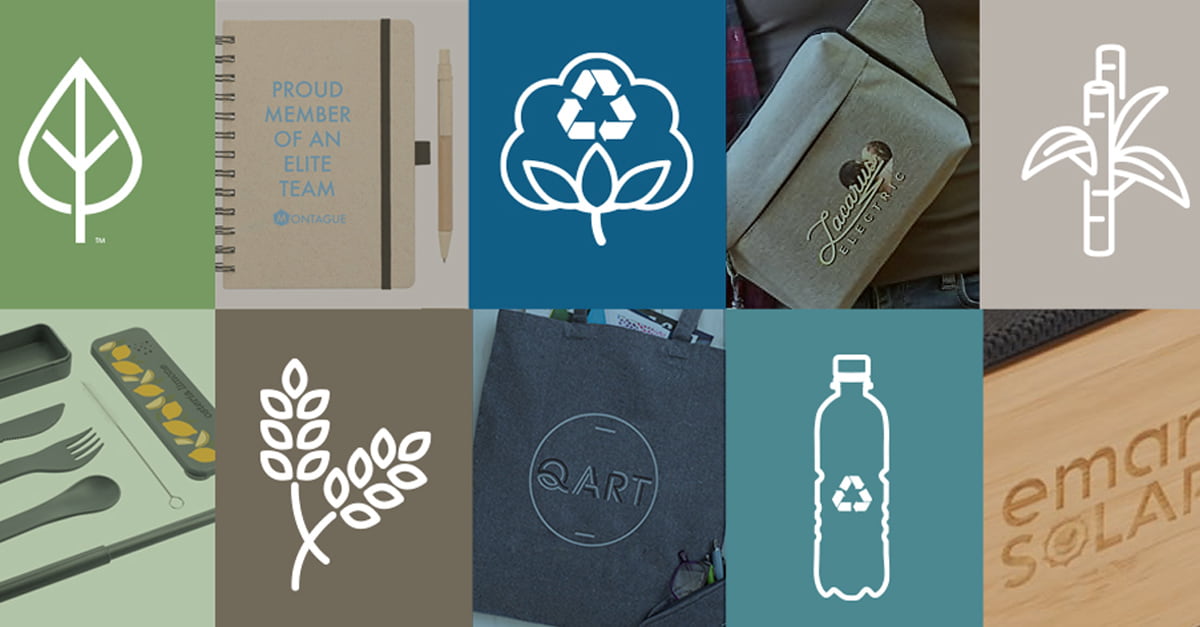 Let's talk about sustainable materials. More and more brands are getting creative with the goods they're using to create swag items. Bamboo fiber, wheat straw, hemp, recycled water bottles, and even old food scraps can all be turned into high-quality, on-trend products that combine purpose, style, and quality. Investing in sustainable swag made from recyclable materials adds a higher perceived value to your gift. There are lots of options from premium brands to choose from. Here are just a few ideas.
Domestic Made Products Improve Value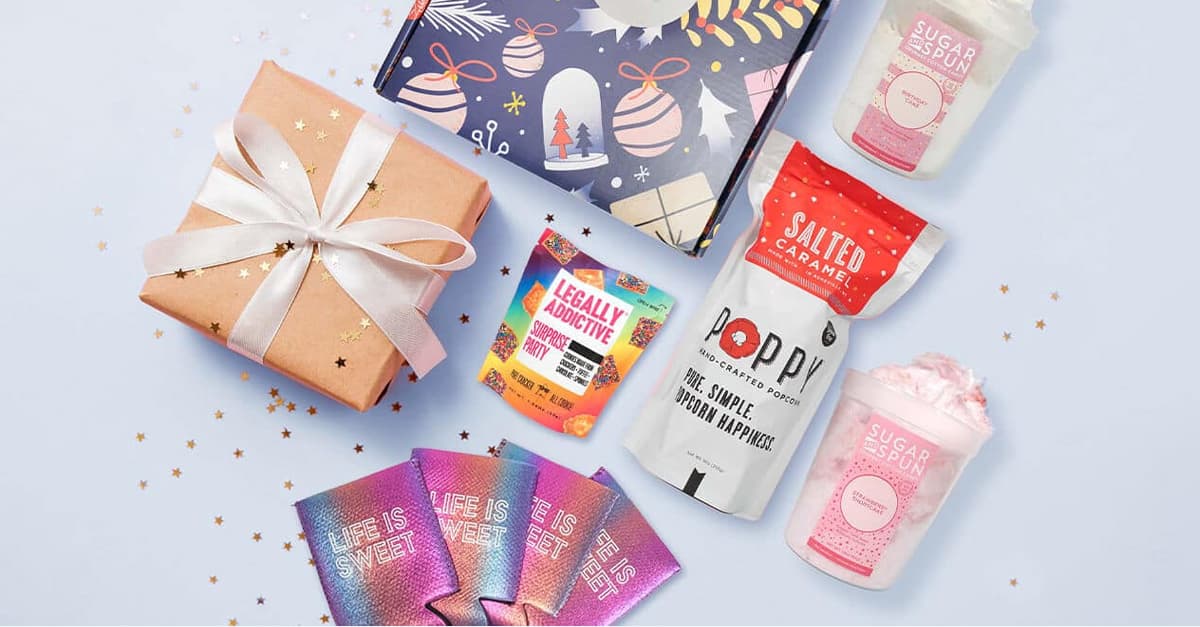 Investing in USA-made products is another way to maintain a sustainable focus. Materials aside, purchasing American-made swag supports job creation in the U.S., boosts the American economy, and helps prioritize American companies. Giving products manufactured domestically is a way to align your brand with a cause-worthy purpose.
Purchasing American-made swag also reduces your carbon footprint. Products made overseas have a long journey by truck, train, plane, or boat. Locally made products don't have nearly as far to travel, and as a result, cause significantly fewer carbon emissions. Buying USA-made gifts shows target recipients that your company prioritizes corporate responsibility and value business decisions supporting the environment.
Browse our list of USA-made gift ideas for some inspiration. We've listed a few fun ideas below.
Support a Healthier World with Sustainable Swag
Aligned your brand behind a cause-worthy purpose is smart marketing. In 2022, people are focused on making the world a healthier, happier, and better all-around place to live. By considering some of these sustainable swag ideas, you'll show clients, customers, and employees that your brand stands for something bigger.
Trends are constantly changing, and new sustainable swag ideas pop up everyday. Connect with one of our brand consultants to get insider information on the latest products while receiving targeted advice on using sustainable swag to connect with recipients in a more memorable way.