The management team at your company works hard. They drive your business's strategy, oversee operations, and manage your employees. That's a lot of work, and from time to time, it's only fair that you reward it. But finding the perfect gifts for management can be a challenge.
If you want to gift like a boss, you need to find high-quality, memorable items that make sure your managers know just how much you appreciate their hard work.
A Guide to the Best Gifts for Managers
Gifts for managers are an important part of an employee engagement strategy. Gifts help your business' leaders feel valued and supported, which means they'll be more willing to go the extra mile when duty calls.
Gift these items for managers' birthdays, when performance milestones are met, or even as part of a promotion. Regardless of the occasion, everyone loves getting a thoughtful gift.
1. Wireless Charging Mouse Pad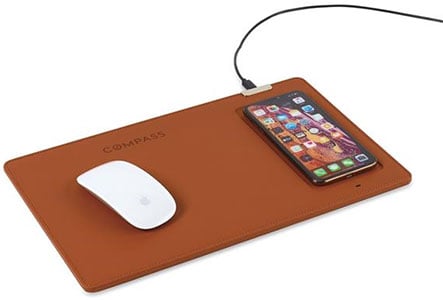 A manager's desk should look neat, organized, and classy. When you gift your managers this wireless charging mouse pad, that's exactly what you'll be ensuring. The mouse pad has built-in wireless charging technology that enables managers to charge their devices while they work.
2. W&P Porter Eco-Commuter Bundle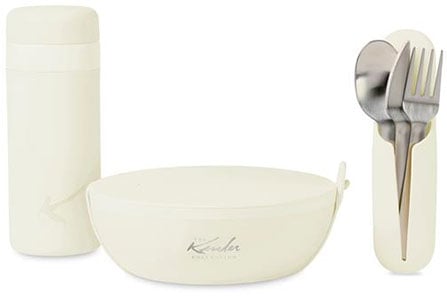 This eco-commuter bundle gives your managers everything they need to eat well, and look great doing it. It comes with an insulated ceramic bottle, an ultralight lunch container, and even a compact set of reusable plastic utensils. It's the perfect blend of style and function.
3. Igloo Gourmet Cooler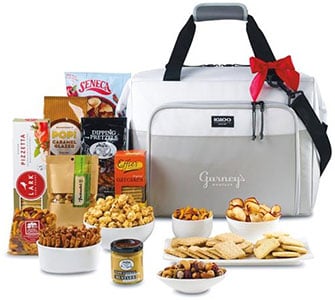 A high-quality cooler is a great enough gift, but a high-quality cooler that comes pre-filled with gourmet snacks? That's next level. This cooler from Igloo comes packed with popcorn, cookies, chips, and more. There's no question your managers will love it, but will they share the goods with their team?
4. Handheld Massage Gun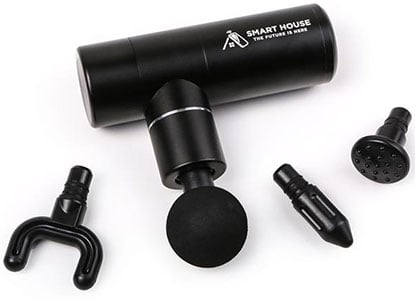 Managers work hard. Whether it's long hours poring over spreadsheets or lengthy shifts walking the factory floor, the stress of the job can cause aches and pains. This handheld massage gun will help them relax after a long day at work.
5. Digital Business Card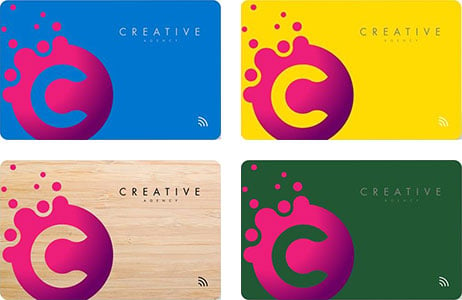 Your managers are the face of your business. By gifting them a digital business card, you can help them make a memorable impression when they meet people for the first time. These cards integrate with the Linq app to allow your managers to share a detailed profile and contact information with just a tap.
6. Chargecuterie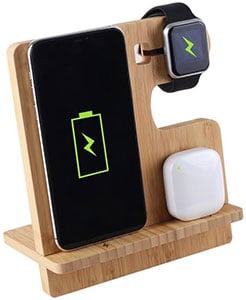 This might look like a charcuterie board, but it's actually a wireless charger for all your manager's mobile devices. There are three charging spots, making this the perfect gift for managers that want to charge their phone, watch, and headphones at the same time.
7. Computer Backpack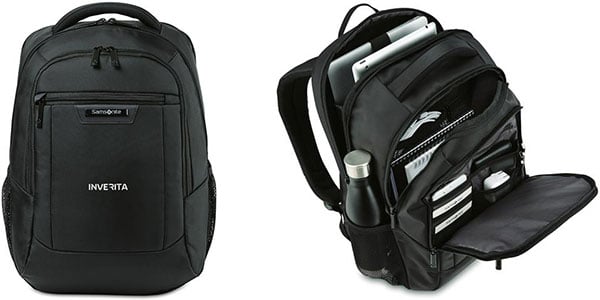 If your business' managers are always on the go, you can bet they'll be grateful for a high-quality business backpack that fits all their essentials. This Samsonite backpack has a padded laptop compartment, an organizer section for important documents, and even business card sleeves.
8. Computer Tote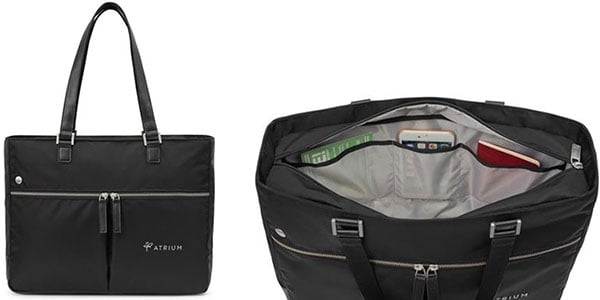 This stylish business tote is the perfect gift for managers that commute into the office several times a week. There's a padded laptop compartment plus loads of extra storage that includes interior and front pockets. If your managers travel frequently, they'll love the trolley straps that help them easily attach this bag to their luggage.
9. Quarter Zip Fleece Pullover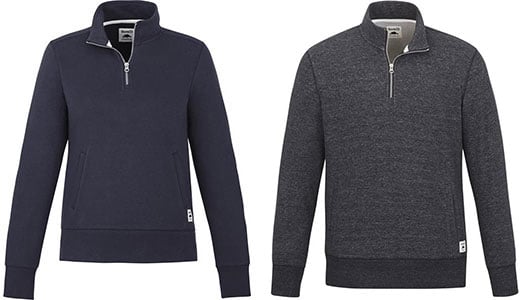 Made by Roots73TM, this comfortable quarter zip fleece is a versatile gift that your managers can wear anywhere, any time. The luxurious sueded fleece material ensures a fleece that's so soft, your managers will never want to take it off. Add your business logo and your managers will proudly rep your brand everywhere they go.
10. Soft Shell Jacket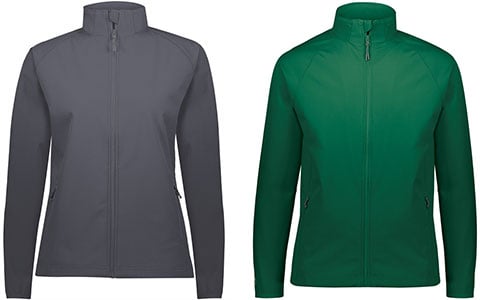 If your managers are frequently out and about, it's inevitable that they're going to get caught in a rain shower one day. Make sure they're prepared with this water resistant soft shell jacket from Holloway.
11. Watch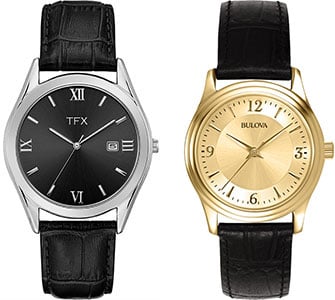 Few gifts are more timeless than a great watch. This TFX watch from Bulova is no exception, with a sleek, black design complete with elegant Roman numerals and a date marker. It's a classy gift for classy people: the perfect gift idea for managers.
12. Golf Polo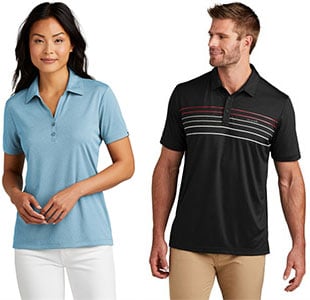 Whether you're hosting a golf tournament or gifting your managers new business apparel, a comfortable polo shirt is a stellar option. This one, from popular brand TravisMathew, features an iconic striped design that's as at home on the back nine as it is in the boardroom.
13. Vest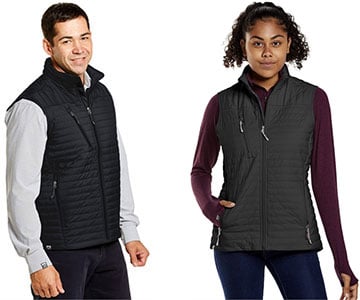 This cozy vest is made from seven recycled water bottles, meaning it isn't just a comfortable gift, it's a sustainable swag choice too. There's 120 GSM of Thermolite insulation to keep your managers warm whatever weather comes their way.
14. Leather Business Portfolio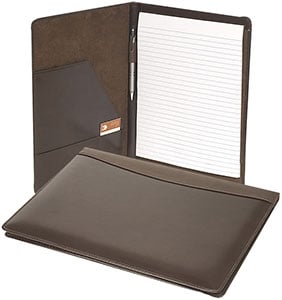 Crafted from high quality leather, this portfolio represents the most sophisticated way for a manager to stay organized. Inside, you'll find a writing tablet with 40 sheets of paper, plus pockets for documents, business cards, and even a penholder.
15. Luxury Pen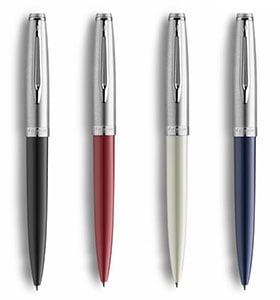 If your managers are constantly inking major new deals, make sure they look good doing it with this elegant luxury pen. The design takes inspiration from the iconic Parisian skyline and is constructed with Waterman's renowned craftsmanship and expertise.
16. Logitech Multi-Device Wireless Keyboard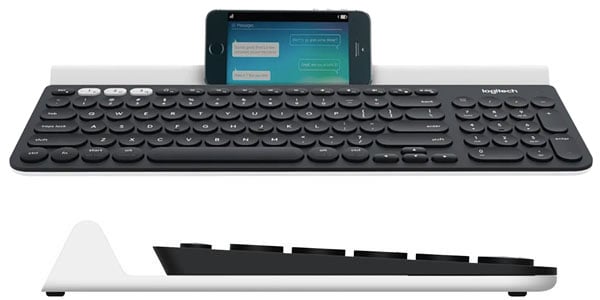 This multi-device keyboard works wherever your managers do. With the ability to connect to Windows, Mac, Chrome, and Android devices, this keyboard makes it easy for managers to stay on top of their email inbox, regardless of which device they're working on.
17. Wireless Bluetooth Speaker with Microphone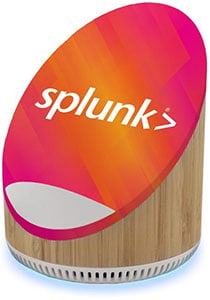 Wireless charger or Bluetooth speaker? Get both with this stylish piece of tech from iBlu. Made from bamboo and hard plastic, this speaker charger hybrid comes with a 2000 mAh battery to keep the party going all night long.
18. Tech Portfolio with Power Bank and Wireless Charger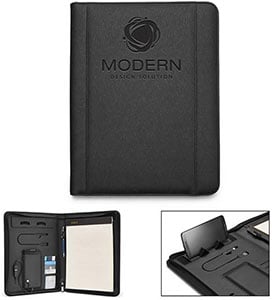 This gift might look like a regular old notebook, but there's a surprise waiting inside. A built-in power bank gives your managers the option to charge their devices using a cable or through wireless charging technology.
19. Duffel Bag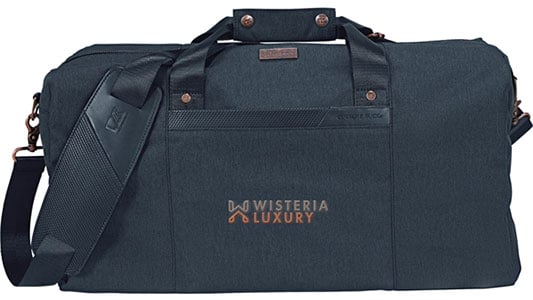 If you're sending your managers off-site, consider gifting them this Cutter & Buck® duffel bag before their trip. It's the ideal weekend bag, with plenty of pockets, a padded shoulder strap, and luxury details that show it's a cut above the average duffle bag.
20. 5pc Wine Set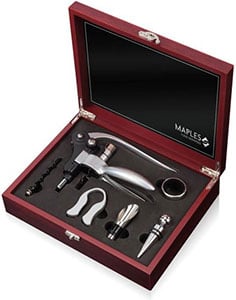 If you need gift ideas for managers that enjoy the finer things in life, look no further than this five-piece wine set. Your managers will find a steel rabbit-style wine bottle opener, drip-stop ring, bottle pourer, self-sealing bottle stopper, foil cutter, and extra corkscrew wire, all enclosed in a luxurious mahogany case.
Choosing the Best Gifts for Managers
Giving gifts to management staff isn't just a token of your appreciation: it's an investment in the future of your business. But that investment only pays dividends if you choose high-quality gifts that managers will love.
If you need some guidance choosing gifts for managers, speak to a GoDelta Brand Consultant. We'll work closely with you to select and design the perfect gifts for your management team, helping you express your gratitude for their hard work in a truly meaningful way.