Golfers love swag.
Go to any driving range or first tee and you'll see golfers with branded apparel and accessories. These items are given away at tournaments, charity events, and corporate team-building days.
But unlike a two-foot putt, great branded golf equipment isn't a gimme.
The challenge for marketers is choosing the right golf tournament giveaways. The right swag won't end up in the bottom of a golf bag, but is out there on display in the real world where it can boost brand visibility.
The best swag items are the ones that golfers will actually use and talk about every time they hit the course.
Best Golf Outing Gifts For 2023
If you're not a golfer yourself, coming up with great golf tournament gift ideas can be a challenge. Fortunately, we're here to be your caddy. Here are a few of our favorite must-have golf essentials.
1. Golf Links Cooler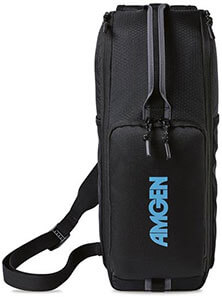 No round of golf is complete without a couple of cold ones. Help golfers keep their favorite beverages ice cold for the full 18 holes with a Golf Links Cooler. This soft cooler can be easily strapped to a golf bag, stowed in a golf cart, or carried with a sling-style strap – although that last one sounds like a job for your caddy!
2. Golf Bundle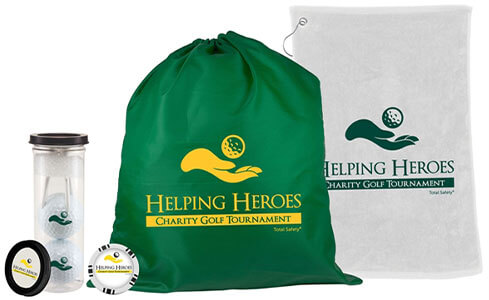 Golfers need a lot of equipment: some optional, some not. Golf balls, a towel, and ball markers all fall firmly in the non-optional equipment category. Ask any golfer – you can never have enough of these items. Balls get lost, towels get dirty, and ball markers – well, they're collectibles.
Find it Here
3. Urban Shoe Bag Golf Kit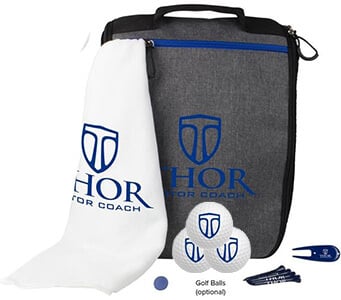 There's nothing quite like playing good golf and looking good while doing it. The branded Urban Shoe Bag Golf Kit ensures your guests will be the talk of the tee box at their next round.

Complete with a divot tool, logoed golf towel, and custom tees, their playing partners will be asking, "Who's your caddy?" Their golf swing won't be the only thing their friends will be jealous of.
4. Vacuum Insulated Water Bottle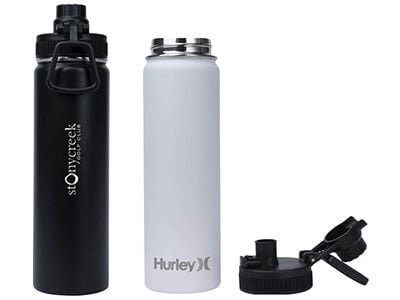 Playing golf is thirsty work. Golfers could be out there for hours under the beating sun. If they want to play their best (and who doesn't?), they need to stay hydrated. The Hurley® Oasis 20 oz. Chug Water Bottle is a perfect swag item that can be used on the course, in the office, or on the go.
5. 3-in-1 Can-Cooler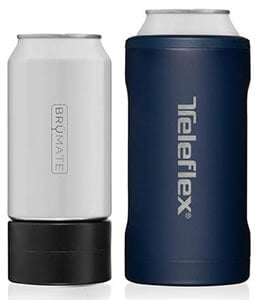 Can-cooler or insulated tumbler? There's no need to choose with the BruMate Hopsulator Trio 3-in-1 Can-Cooler. It's the best of both worlds, functioning as a can holder and an insulated tumbler.

The 3-in-1 Can Cooler can hold a 12 or 16 oz. can of your golfer's favorite beverage or can be quickly converted to an on-the-go pint glass. Whatever your guests' swing lubricant of choice is, they can enjoy ice-cold, on-course refreshments courtesy of your business.
6. Golf Clean Tool Set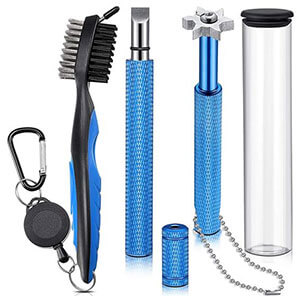 Golf might be known as the gentleman's game. But don't be mistaken, things can get dirty from time to time.

Every golfer knows the struggle of keeping their clubs clean – especially those that spend too much time in the rough. The Golf Clean Tool Set comes with three separate cleaning tools, including a flat slot cleaner, a double-sided brush, and a hex slot cleaner. Dirt, sand, and debris won't stand a chance.
7. Blake Golf Award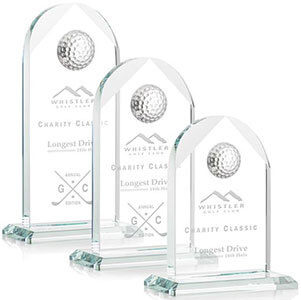 Course bragging rights have never looked this good. The Blake Golf Award is perfect for flight trophies, closest-to-the-pin awards, long-drive competitions, or any other awards you plan to give out at your golf tournament.

Each award is made of glass and can be customized with a logo, name, message, event title, and more. One thing you can be sure of? Your winners will display it prominently – after all, they can't let their colleagues forget that time they beat them.
8. Golf Range Finder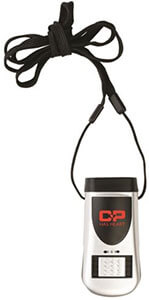 Rangefinders have become an essential piece for modern golfers, helping them choose the right club to fly their approach shot close to the flag.

With a range of 50-200 yards, this Golf Range Finder is suitable for every shot your guests have in their bag, making it a great door prize or giveaway for your next golf outing.
9. Golf Event Cooler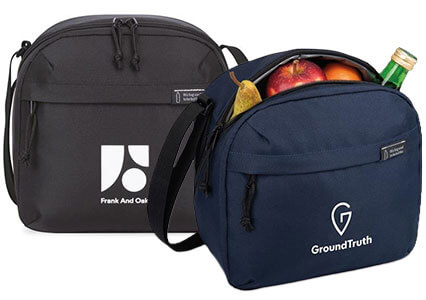 Nostalgia with a modern twist. Made from recycled plastic bottles, the Renew rPET Lunch Cooler is a modern take on the classic lunchbox-style cooler. Whether your guests are packing beverages, a light lunch, or a combination of both, the 9-can capacity means this cooler will be a course staple for all of your golf tournament participants.
10. Splash of Color Golf Umbrella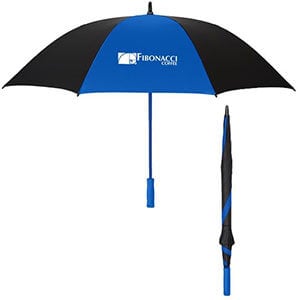 Every day on the golf course is a good day – even the rainy ones. Battling the elements is part of the game of golf. While no one wants mother nature to rain on a great round, they will be thanking you for gifting them the 60" Arc of Color Golf Umbrella during their next rain delay. It comes with a fiberglass frame that can stand up to windy links golf and a foam handle that keeps your guests' hands dry, even in torrential conditions.
Find the Best Golf Tournament Gifts
Great gifts equal great visibility – it's really that simple. The quality of your golf tournament gifts is the difference between them being used once and a hundred times. Choosing the right giveaways for your guests means your brand will be the talk of the course for years to come.
Get in touch with a GoDelta Brand Consultant if you're struggling with golf tournament gift ideas. With our expertise, you'll find the right gear in no time, creating brand loyalty and lasting recognition. We'll handle the details so you can focus on taking home the win.