Working from home is great; no office commute, no distracting coworkers, and the option to wear comfortable clothing. In fact, 65% of employees are more productive in their home office space. A comfortable and work-friendly environment ensures remote workers are productive and happy.
This list of 10 essential promo products for working at home helps employees stay productive and engaged.
1. Wireless Bluetooth Speaker
A perk of working from home is the opportunity to listen to music without headphones. This wireless Bluetooth speaker also allows employees to take calls, so they won't miss a beat. . . with work that is. The speaker stays connected up to 25 feet away from a device and one charge lasts 12 hours.
2. 7-in-1 Stationery Kit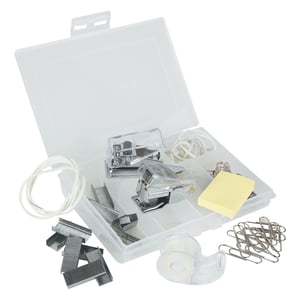 The check-list for essential stationery supplies is endless but you can check off all the boxes with a 7-in-1 stationery kit. The kit contains everything needed to stay organized at home with a stapler, staples, sticky notes, paper clips, hole puncher, tape dispenser, and rubber bands.
3. 2-in-1 Water Bottle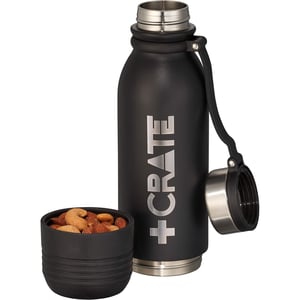 What's better than a water bottle? A water bottle with a snack compartment built in! No one needs to leave their desk for a mid-afternoon snack with a 2-in-1 water bottle. Copper insulation keeps the beverage cold for 48 hours or hot for up to 12 hours and the bottom unscrews to store snacks.
4. Neck Wrap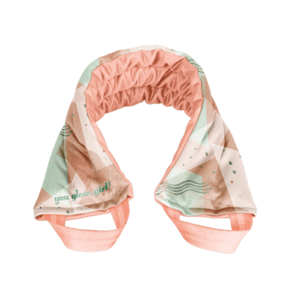 Workers have different remote sets-ups, but they may not be ergonomically correct. Neck pain is often the result of sitting in makeshift office spaces such as on the floor or couch. A neck wrap relieves stress, tension, muscle pain, and keeps workers comfortable.
5. Bead Squeeze Stress Reliever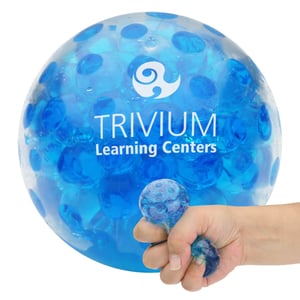 Stress happens— here's how to combat and relieve it. Provide employees with therapeutic and tactile stress-relief with a bead squeeze gel ball. It alleviates stress, promotes relaxation, and focus.
6. Vienna Hard Bound Journal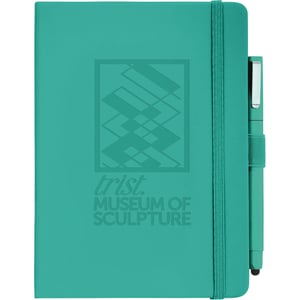 Provide remote workers with the tools they need to succeed like a custom journal with stylus pen. A journal is an essential desk necessity to keep to-do lists, daily priorities, and notes organized.
7. Earbuds with Mic & Volume Control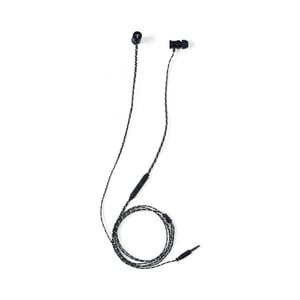 Earbuds with a built-in microphone and volume control allow for seamless transition between listening to music and answering phone calls. The microphone minimizes background noise so phone calls are clear and concise.
8. Blue Light Glasses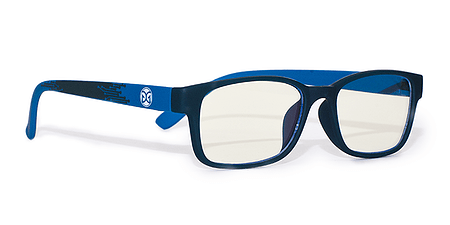 Keep everyone's sight set on productivity with blue light glasses, one of the best promotional products. The glasses have special blue light blocking lenses that prevent eye strain and damage caused by looking at phones or computer screens all day.
9. Sherpa Blanket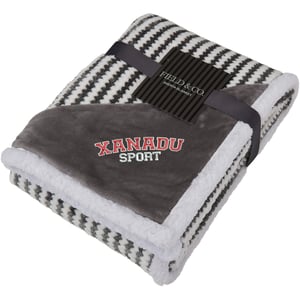 Cozy up the workspace with a warm blanket. Made with velour and a Sherpa backing, this blanket keeps remote workers comfortable and focused all day long.
10. Healthy Snacks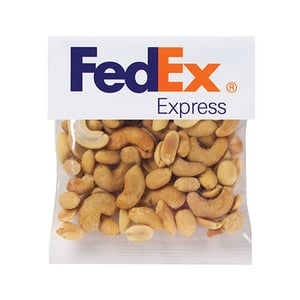 Access to the fridge and unhealthy snacks when working from home is too convenient. Fuel your teams' productivity and send a healthy snack that gives their brain a boost.
Key Takeaways
Employers can help alleviate challenges that come with working from home with these 10 essential promo products. Send remote workers promotional products that make them feel:
Comfortable in their workspace
Engaged with their work
Connected with the team
Appreciated by the company