75% of adults around the globe say they regularly experience high to moderate levels of stress, according to The Global Organization for Stress – yikes. You don't have to be good with numbers to realize that percentage accounts for the majority of people you know –personally and professionally. It's likely that many of your coworkers also face the problem of stress every day. Statistic Brain reports that the #1 cause of stress in the U.S. is job pressure, and the #2 cause is money.
So how can we, as marketers, make an effort to reduce the problem of stress? 4 words: stress relieving promotional products. Stress relieving promotional products show consumers that you care about their personal health. Thanks to ASI's 2016 Impressions Study, we've learned that promotional health giveaways are actually rising in popularity, with 30% of U.S. consumers owning promotional health and safety items.
With stress wreaking havoc on the global population, we thought we'd highlight promotional products that help relieve stress--beyond the classic stress ball:
1. Tabletop Cornhole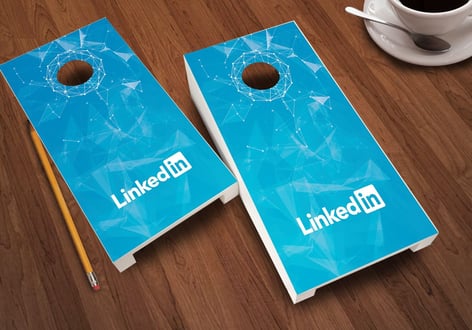 Take the cornhole skills you've acquired from family picnics and bring them to the office with tabletop cornhole. The miniature game comes with 2 sets of 4 tossing bags, and 2 scoring platforms. Your company name or logo can be imprinted on the white platforms, and the tossing bags are available in a variety of colors. Let off some steam around the office with this fun giveaway.
2. Hot/Cold Eye Mask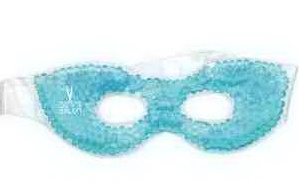 Feel refreshed and look well-rested with the hot/cold eye mask. The adjustable strap allows you to have the perfect fit, and the mask can be
3. Chocolate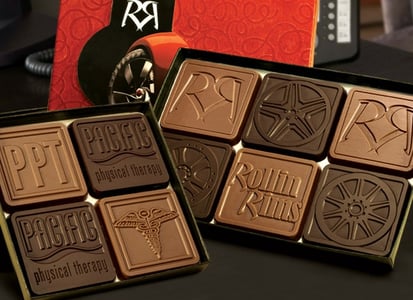 Make a lasting impression with a sweet treat from Chocolate Chocolate. This chocolate comes in a wide range of prices and styles, so you can customize it to fit your company's message. Your target audience will feel stress-free with this classic comfort food.
4. Feel Great Talking Stress Reliever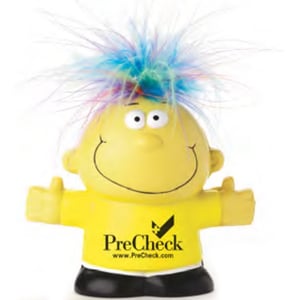 The feel great talking stress reliever will certainly be the talk of the office. You can't help but smile when you squeeze the character and hear: "Woo hoo! Do I feel great! It's going to be a stress free day today!" An adorable promotional giveaway for any occasion, this stress reliever will help your company make a good impression at trade shows and events.
5. Coloring Book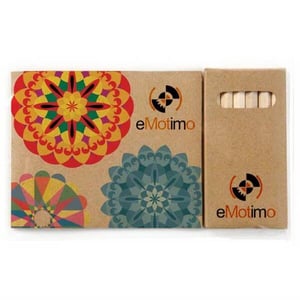 Coloring books for adults continue to be a popular form of stress relief, and this makes them an ideal promotional giveaway. Show consumers you care about their wellness with this specific coloring book set. It features a kraft brown paper cover that encourages a creative design. You can brand your company's logo on the front with a full-color digital custom book cover design. The book comes with a 6-color pre-sharpened pencil set, which you can also put your company's logo on with a one-color imprint.
6. Essential Oil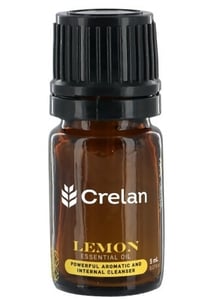 The amber bottle essential oil comes with 9 different oil options and a customizable container. The oil can be applied topically, aromatically, or diluted for sensitive skin, making it a soothing product for all.
7. Men's Gift Set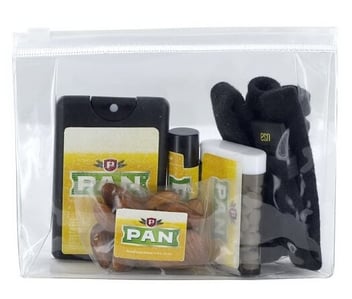 Men can unwind and relax with the memorable men's gift set. The set includes almonds, natural lip balm, peppermints, an eyewear retainer, and a credit card sanitizer. Ideal for trade shows and conventions, men will be impressed by the useful products included in the vinyl zipper bag.
8. Yoga Mat and Carrying Case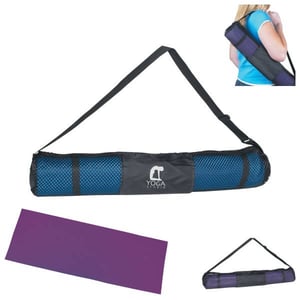 Yoga has been proven to have many benefits, including stress reduction and anxiety relief. Active employees and consumers will appreciate the yoga mat and carrying case. The large mat rolls up and fits into the nylon mesh bag, and it has an adjustable shoulder strap for convenience. Great for trade shows and other events, the yoga mat and carrying case will not disappoint.
We may not be able to solve the global problem of stress, but that doesn't mean we should ignore it. As marketers, we know the struggle of dealing with stress. Show consumers your concern for their health and wellbeing by promoting products that are calming and relaxing. Create a brand image that promotes a stress-free lifestyle.