It's that time of year again! Students of all ages are looking forward to (or dreading) starting a new school year. Whether it be college or pre-school, all educational institutions can benefit from school promotional products. Using promotional items for schools is a fantastic way to create school spirit and facilitate repeat brand exposure for dozens of students, parents, and teachers (depending on how big your school is, of course!).
Schools can use promotional items for fundraisers, or just as a way to build school loyalty. Parents, faculty, alumni, and students are always eager to support their educational institution. For instance, a high school may use promotional items to raise money for a club or organization.
We know that different types of schools will be looking for different promotional items. For example, a private elementary school wouldn't need a promotional padded portfolio, while a public university would for career fair activities. This blog will encompass all types of school promotional products to fit your needs.
Consider using the following products to amp up school spirit this coming school year.
Elementary and Middle School Promotions
Homework supplies are vital materials for a student's successful educational career. Some schools supply students with educational materials, while others sell them at a reduced price to fund raise. Here are some promotional homework supplies that can make all the difference in your learning environment.
1. Branded Calculator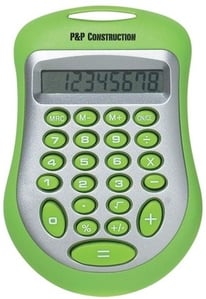 Simple calculators like the branded Expo Calculator are perfect for beginning math classes. These funky-shaped tools will add fun and creativity to your elementary or middle school's math lessons. Use them as giveaway prizes in the classroom or sell them at a reduced cost to students who need them.
2. Custom Flexible Ruler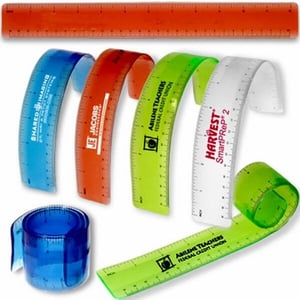 Get students off to a solid start with the custom Flexible ruler. This is no ordinary ruler! Your logo or school name will appear imprinted on the actual ruler in between measurements. Here's a creative promotional idea: these crafty items can also be given out as prizes. Educational programs like D.A.R.E. have given out custom imprinted rulers to students who exceed expectations in their program.
3. Promotional School Pouch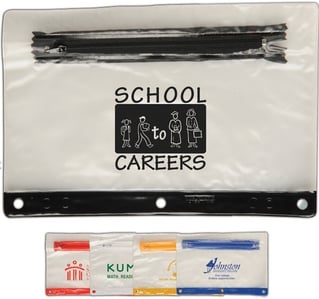 Give students an easy way to tote their supplies from classroom to classroom with the promotional School Pouch. Students of all ages use these useful pencil cases to keep track of their pens, pencils, rulers, erasers, and calculators. This product offers ample room for advertising your school's logo.
4. Personalized Non-Woven Hit Sports Pack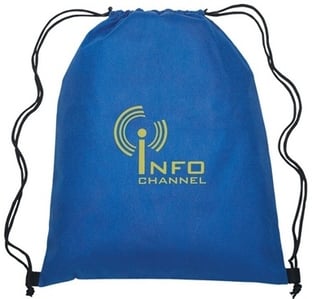 Make the bus ride to and from school simple with the personalized Non-Woven Hit Sports Pack. These small custom drawstring bags are perfect for younger students that don't have a lot of notebooks or text books to carry. Give these bags away to students that have long commutes to make their day less stressful.
5. Customized Poly-Clean 28 oz. Plastic Bottle

Promotional water bottles can be a great way to promote fitness and exercise. The customized Poly-Clean 28 oz. Plastic Bottle is perfect for elementary schools and middle schools! Give these water bottles out during field days or gym activities. They can also be sold as fundraisers.
6. Logoed Non-Woven Tote with Accent Trim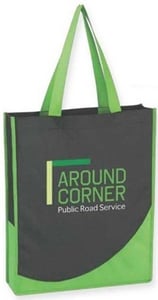 Teachers love promotional items too! This logoed Non-Woven Tote with Accent Trim is perfect for toting graded papers and supplies to and from school. Teachers will advertise your educational institution with this essential promotional product they'll take everywhere.
7. Customized Pencil Sharpener with Eraser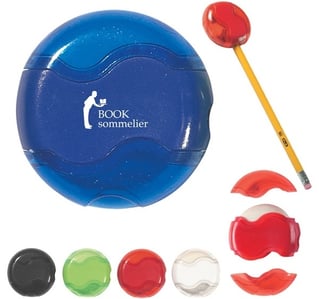 Younger kids will be content with this handy, two-in-one product. The customized Pencil Sharpener with an Eraser is a unique shape and a dual use product. Hand out these affordable products to kids who are eager to learn.
High School Promotional Products
As students get older and the focus of studies shifts, different promotional products are needed to build brand/school awareness. Here are some promotional products commonly used for high schools.
1. Branded Hardcover Notebook with Pouch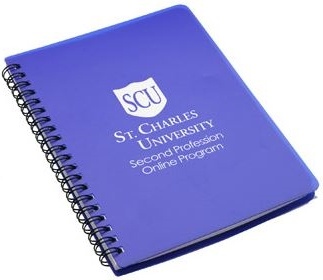 The majority of a high school student's school day is spent taking notes. Have a promotional product around that will be in constant demand. The branded Hardcover Notebook with a Pouch is useful to all students eager to learn. Technically a two-in-one product, this notebook has a folder on the inside cover meant to hold handout sheets.
2. Custom Bi-Lighter Dual-Ended Highlighter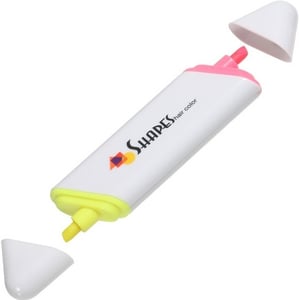 Since high schoolers need to take so many notes, give them the cost-effective custom Bi-Lighter Dual-Ended Highlighter. These cheap promotional products will be useful to students and teachers and is affordable enough to giveaway to an entire high school!
3. Promotional Spiral Book with Sticky Notes and Flags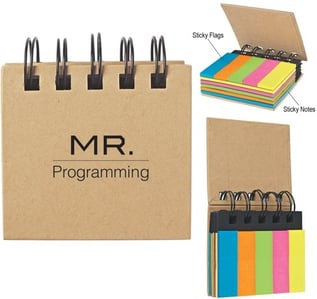 Give students another way to stay on top of their studies with the promotional Spiral Book with Sticky Notes and Flags. This useful item will help students keep track of important sections in their textbooks to study. This product can be given away to exceptional students as a prize.
4. Personalized Kool Klick Mechanical Pencil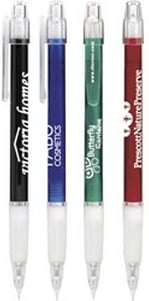 There's two types of high school students: those that come prepared with supplies, and those that don't. Have promotional writing utensils available like the personalized Kool Klick Mechanical Pencil for forgetful students or kids just looking to stock up on supplies. Students will be able to buy these logoed pencils whenever they're in a pinch!
5. Customized Bug Mini Stapler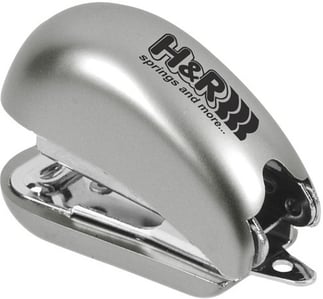 Another thing high schoolers are always forgetting to do is staple their papers! Have these customized Bug Mini Staplers available for sale in the school office or for club fundraisers.
College Promotional Products
Colleges allow for more of a variety of promotional products with the concept of the campus store. While campus stores sell traditional school promotional products like pencils and folders, there is opportunity for more items like clothing and tech items. Continue reading for college promotional products that will facilitate brand exposure for your school.
1. Logoed CamelBak Eddy+ 20oz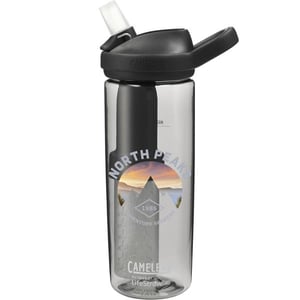 Many colleges promote their brand with custom CamelBak water bottles by selling them in the campus bookstore. These high-quality bottles will be a great way to facilitate brand exposure with college students that come from all across the country. The logoed CamelBak Eddy+ 20oz is a popular model that is made of 50% recycled plastic.
2. Branded Champion Open Bottom Sweatpants with Pockets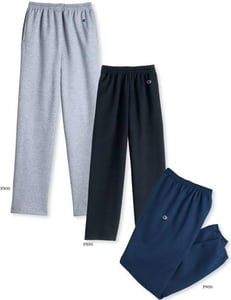 College students love lounging around in sweatpants after a busy week of classes! In one of the surveys for our college orientation giveaways blog, a handful of students suggested colleges use sweatpants as promotional items. Students will flock to the campus store to by branded Champion Open Bottom Sweatpants with Pockets to feel comfy and show school pride.
3. Custom Rotate Black Clip Flash Drive 4GB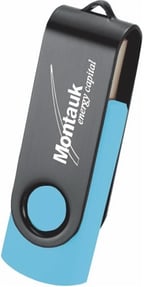 College students need flash drives to transport files and back up their work. The custom Rotate Black Clip Flash Drive can be promoted in many ways. It's too expensive to be used as a mass giveaway, but why not supply students studying a computer-related major with these useful tech items? These flash drives can also be sold in the campus bookstore. Choose from 20 colors so this promotional item will fit in with your school.
4. Promotional Protector Neck Tote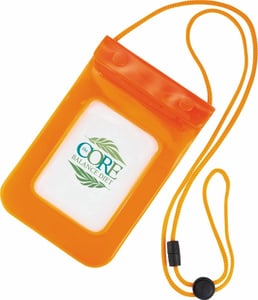 Here's a promotional item faculty and students can use. The promotional Protector Neck Tote holds and keeps IDs visible. Freshmen often receive these ID holders as a giveaway during orientation so they can keep track of their new college ID. Your school logo can be imprinted on the direct center or bottom center.
5. Personalized Non-Woven Curve Padfolio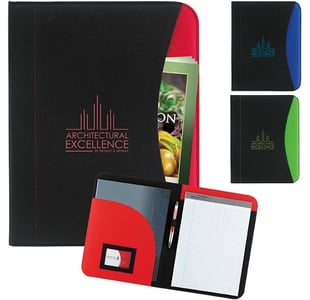 Give your students a sense of professionalism with the personalized Non-Woven Curve Padfolio! Champlain College in Burlington, Vermont used padfolios for students that attended a financial responsibility workshop. Your college logo will look sleek and professional imprinted directly on the front.
6. Customized Hang-in-There Lanyard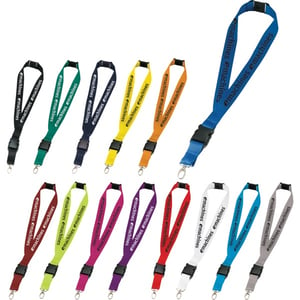 College students have a lot of important items to carry around! Whether it be student IDs, car keys, dorm keys, or other items, give students the customized Hang in There Lanyard to keep them organized. Pick from a variety of colors to match your college theme.