Charity runs and walks are large-scale events that can influence hundreds of people. Promotional items used as giveaways for these occasions provide an opportunity for widespread awareness of your organization and its cause. The following promotional products are useful for participants as well as for increasing your brand exposure.
1. Branded Pedometer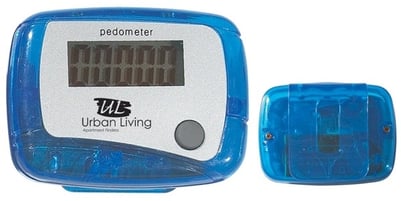 Motivate race or walk participants with a branded Pedometer. These helpful devices track steps and distance covered when mounted on a person's hands or hips. You can find pedometers with more features that are more expensive, but I think this cost-effective pedometer would be great as a giveaway for charity runs and walks.
2. Custom Easy Squeezy 28-oz. Sports Bottle
Help keep your runners or walkers hydrated with the custom Easy Squeezy 28-oz Sports Bottle. Water bottles are a great giveaway to advertise your organization or cause because people actually keep them; 25% of people in the United States own logoed drinkware according to the Advertising Specialty Institute. This particular bottle is perfect for an event that involves physical activity because of its easy to use push-pull lid and squeezable material.
3. Promotional Non-Woven Hit Sports Pack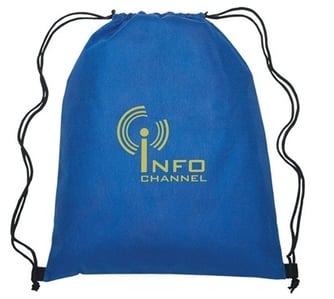 Drawstring backpacks are useful promotional items that people use regularly. The promotional Non-Woven Hit Sports Pack has a drawstring closure and is water resistant. Hand out this cheap giveaway to participants by itself or stuffed with race and walk promotional items, like a water bottle, t-shirt, wrist band, and more.
4. Personalized Single Color Laser Engraved Bracelet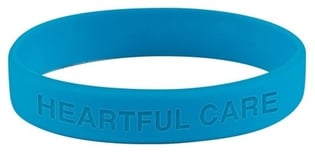 Spread awareness for your cause with the personalized Single Color Laser Engraved Bracelet. Participants will wear these bracelets at your run or walk event and save it as a keepsake afterwards.
5. Customized Maxi Mini Fan
Help your runners and walkers cool off with the customized Maxi Mini Fan. For a higher price, you can get a mini fan with a spray feature. This product is great for active users because it is easily transportable with its belt clip and break-away lanyard. Imprint your logo or brand image directly on the front of the product in a variety of colors.
6. Logoed T Shirt
Outfit your racers with a logoed T-shirt. We have unisex, men's, women's, and children's T-shirts for you to pick from in our T-shirt collection here. A custom T-shirt is a timeless gift that will always remind participants of your organization and the specific event.
7. Branded Aqua Pearls Hot/Cold Pack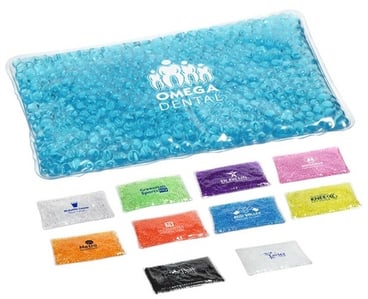 Help clients soothe aches and pains from exercising or simply cool down with branded Aqua Pearls Hot/Cold Packs! Just pop them in the microwave or freezer to get the temperature you want. I think these would be a great giveaway idea if you handed them out already cooled at the end of the walk or race.
8. Custom Budget Kooler Bag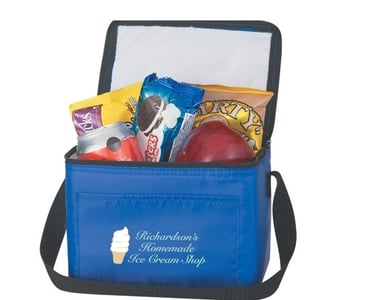 Store refreshments for your participants in the custom Budget Kooler Bag. Find this cooler and others in our custom cooler collection. You can keep cool drinks in this cooler available for runners at your welcome table and at the end of the race or walk.
9. Promotional Sunglasses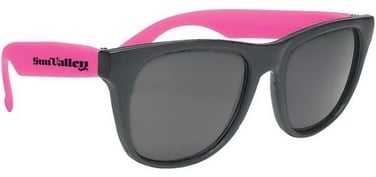 This giveaway is perfect if your charity run or walk is taking place on a hot, sunny summer day. Hand out promotional Sunglasses imprinted with your logo on the arms.
10. Personalized Sunscreen Face Stick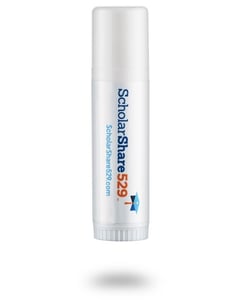 Make sure your event is sun safe with these protective handouts. These personalized SPF 30 Face Sticks are small enough to be toted along during the race or walk for easy use. Your logo will be silkscreen imprinted on the tube.
11. Customized Safety Light Armband
Perhaps this product can be used as a prize for top finishers of your charity race. The customized Safety Light Armband is a must have item for people who exercise at night. Protect your clients with an armband that lights up so runners stay visible.