So you are looking for promotional products for healthcare or essential items that will be useful in bringing people back to work.
I've updated this post because 2020 - more than any other year - has shown that it's important to know the latest promotional products that will be useful, help protect employees like reusable face masks and still, provide brand recognition.
It's going to take some time to get used to all these new safety measures as we return back to work. You might even feel like it's your first day all over again as you figure out the new seating arrangement in the conference room or pick out an outfit to wear.
That's why we've researched the most useful healthcare items to help make the return to the office a little easier and safer.
What are the most useful promotional products for healthcare in 2020?
Touch Tool
Face Mask
Digital Infrared Thermometer
Zippered Lunch Tote
Power Bank
Hot/Cold Pack
Tissue Packet
Stainless Steel Tumbler
Digital Thermometer
Insulated Lunch Box
Spiral Notebook
Fanny Pack
First-Aid Kit
Retractable Badge Holder
Hand Sanitizer Sprayer
Take a look at what makes each item so useful for returning back to the office safely.
1. Touch Tool
The TouchTool says, "Stay back!" to germs that try to get on your hands. This nifty tool is a giveaway that will be used multiple times everyday. The Touch Tool touches all the germs for you - pin pads, door handles, grocery bags, mail boxes, restroom handles, and more!
2. Cotton Reusable Face Mask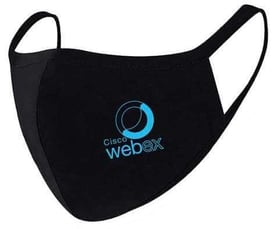 I'm sure you've become well-acquainted with the face mask by now. This 2-ply, washable and reusable face mask is an essential product for getting employees back in the office. The non-medical grade face mask is made from 100 percent cotton with spandex ear loops for a comfortable fit to run daily errands or work in.
3. Digital Infrared Thermometer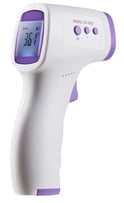 Many employers are required to take their employees' temperature when they arrive at the office. Quite a different morning routine, right? The digital infrared thermometer has a large easy to read screen with a memory data saving mode to take touch-free temperature readings and make sure everyone is healthy.
4. Zippered Neoprene Lunch Tote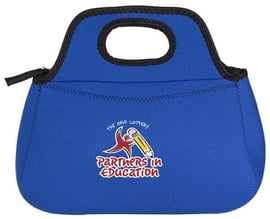 Apple slices anyone? There's no better way to get through the day than having a few snacks by your side. The Zippered Neoprene Lunch Tote is perfect for packing fresh lunches and snacks. Plus, you'll be able to keep your items from touching anyone else's in the fridge. It's much more durable than a paper bag and has convenient handles for carrying it to and from work.
5. Aluminium Slim Power Bank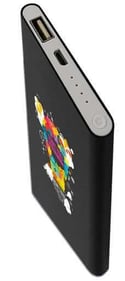 Free yourself from the wall outlet or prevent clusters of phones from charging right next to each other. Durable, sleek, and compact, the Roseland Stylish Aluminum Slim Power Bank will be used by employees on a daily basis to have charging power anywhere they go.
6. Aqua Pearls Hot/Cold Pack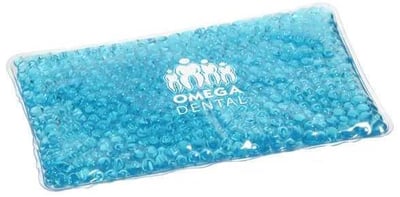 After working from home for so long, you might've forgotten how tiring it can be to lug your work bag around on your commute. The Aqua Pearls Hot/Cold Pack provides relief from aches and pains. Place the packs in the freezer or microwave for desired temperature thanks to "Pearl Bead" technology; to reuse, simply clean with mild soap and water.
7. Tissue Packet
Say goodbye to the communal tissue box! This tissue packet is an ideal product to give to employees so they aren't reaching for the same tissues. Each packet, available in several colors, contains 20 tissues. The compact size allows the tissue packet to fit easily in pockets or bags - making it a useful and great way to spread brand awareness.
8. 18-oz Stainless Steel Tumbler
Some offices have shifted to BYOT (bring your own tumbler) in order to keep germs from spreading. Employees will appreciate the 18-oz stainless steel travel tumbler that keeps beverages hot or cold as they get back to commuting to and from work.
9. Digital Thermometer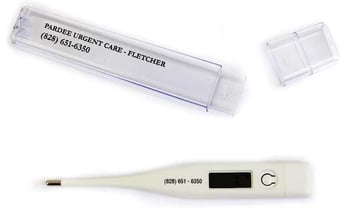 Who would've thought that taking your temperature would become part of your normal morning routine? Doing your part to monitor your health is easy with this digital thermometer featuring an easy to read display screen and accurate measurements.
10. Insulated Lunch Box Container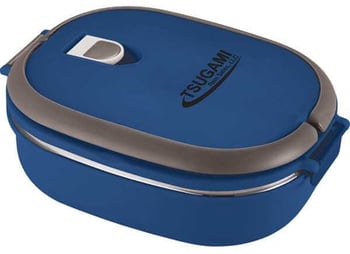 Oh, how far the world has come since the paper bag lunch! Elevate your lunch experience and keep all your items apart from others with an insulated lunch box container. It features handles for easy carrying on its own or placed inside a lunch tote. And no more soggy bread - the stainless steel inner layer keeps lunches and snacks fresh all day long.
11. Spiral Jotter Notebook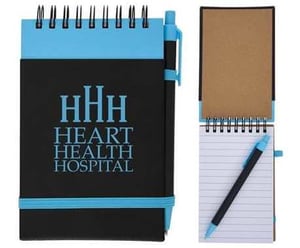 I don't know about you, but sometimes I find myself scrambling to find a piece of paper to quickly write a note down. Scraps of paper and small sticky notes just don't cut it. Scramble no more - a handy spiral jotter notebook is a convenient product for workers when they need to jot down important notes during the day.
12. Hipster Deluxe Fanny Pack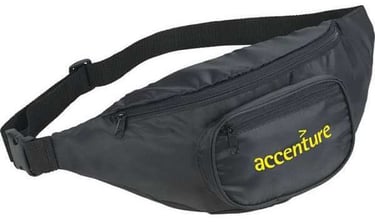 Yes, we have a fanny pack on this list. And before you shudder at how you'll look wearing it, just think about how truly useful it is. You won't have to place this bag on a germy bus seat or office floor. Carry small items hands-free with this Hipster Deluxe Fanny Pack. It features two zippered compartments, an adjustable waist strap and buckle.
13. Cinch-Up First Aid Kit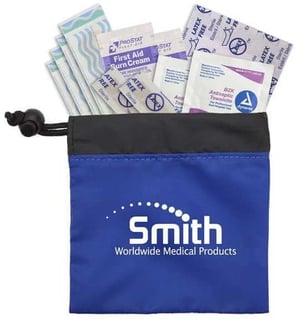 They say the best things come in small packages. The Cinch-Up First Aid Kit is cost-effective and convenient. It includes four latex-free bandages, two snip bandages, two antiseptic towelettes, two first aid cream packets and a 2" x 3" adhesive pad all in a cinch-up bag for easy on-the-go safety.
14. Retractable Badge Holder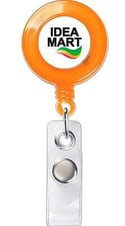 Let's be real, you probably haven't been carrying around your badge while you work from home. And the habit of keeping your ID on you might be a little difficult to start up again. A retractable badge holder clips onto keys or a belt loop so you won't forget your badge at home or on your desk. Available in several colors and featuring a slide clip and extender that's 30" long, badge-swiping will be quick and convenient.
15. Hand Sanitizer Sprayer

Coming across hand sanitizer is just about as rare as finding toilet paper these days. Prevent the spread of germs anytime, anywhere with this antibacterial hand sanitizer sprayer. Its small size is perfect for carrying it around from the grocery store to public restrooms. The hand sanitizer sprayer is FDA registered and approved.
Healthcare promotional products help bring employees back into the office.
Just as you had to adapt to working from home, you need to adapt to being back in the office.
And it's going to be very different. The new guidelines and requirements will change up our routines a bit, but that doesn't mean it has to take up a ton of time or be extremely inconvenient.
These useful promo products will make bringing employees back into the office safer and easier.