It's time to start goal setting. As the new year approaches, what are your business goals? As you strategize for 2022, perhaps you're considering how you can improve the customer experience and build stronger relationships with prospects, clients, and even team members.
Smart choice. Business growth comes down to building relationships. And intentional company swag can help you do that. People love free things, especially when they have value. Keeping track of what's hot and what's not can help you give out more meaningful company swag this year.
Top Company Swag Ideas
So what's trending for 2022? Here are some of the top company swag ideas you'll want to incorporate into your marketing strategy this year.
1. Branded Drinkware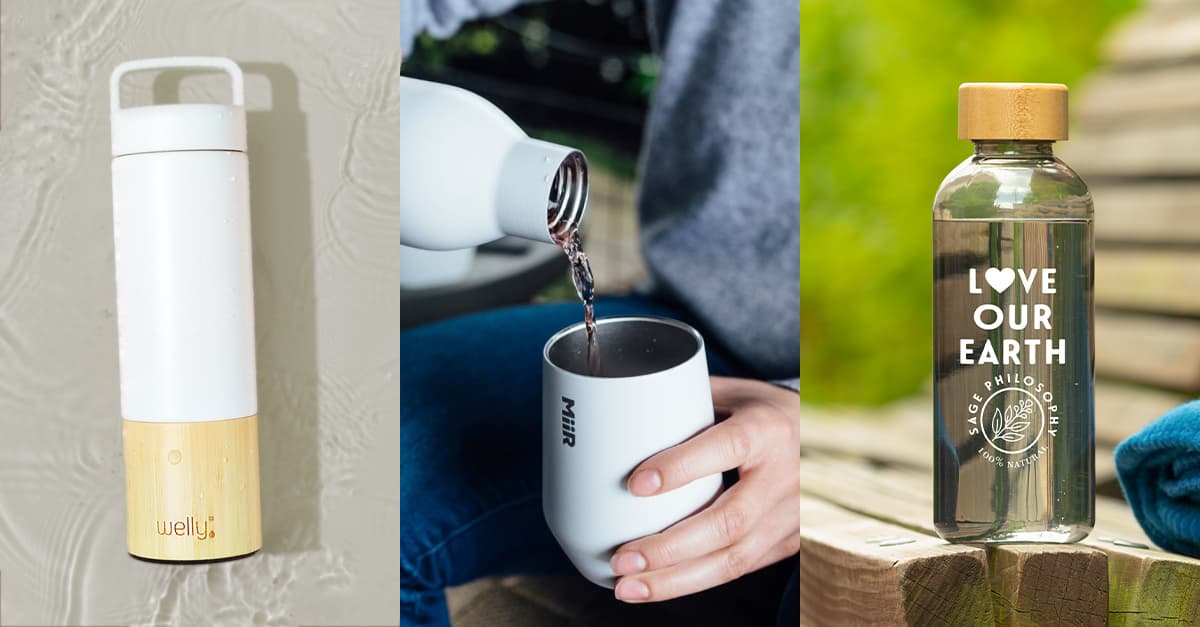 Everyone has their go-to mug. Whether they're coffee drinkers or prefer plain 'ole water, a branded piece of high-quality drinkware is a company swag idea that will get a lot of use. And these days, there are so many creative options beyond the traditional mug. Mugs and tumblers come insulated with vacuum sealed technology that can keep drinks hot for hours, sometimes even the whole day. Water bottles come in unique varieties that include UV sanitization, durable insulation, and even wireless charging capabilities. Not to mention the endless customization options. With a high-quality laser engraving, you can create a timeless and premium company swag item that will last for years to come.
Here are some of our favorite branded drinkware categories.
2. Travel Essentials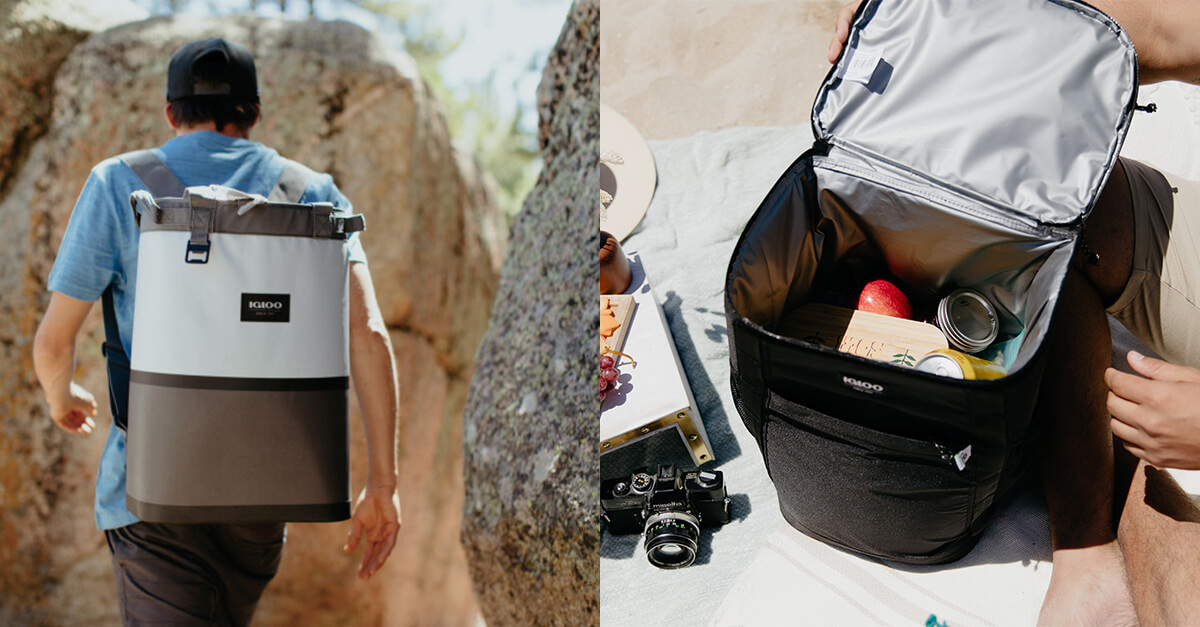 Travel is back and in a big way. Think of branded company swag ideas that will make travel easier for recipients. Employees might be ready to hit the road this year for corporate events or conferences. Deck them out in company swag that reflects your brand in a high-quality way. Useful travel items will also be used for personal use too. Think about swag that will give premium brand exposure while providing extreme function and usability. Items that provide comfort during the travel experience, as well as travel bags and luggage accessories, are all smart company swag options. Here are some of our favorite travel essentials:
3.
Custom Tote Bags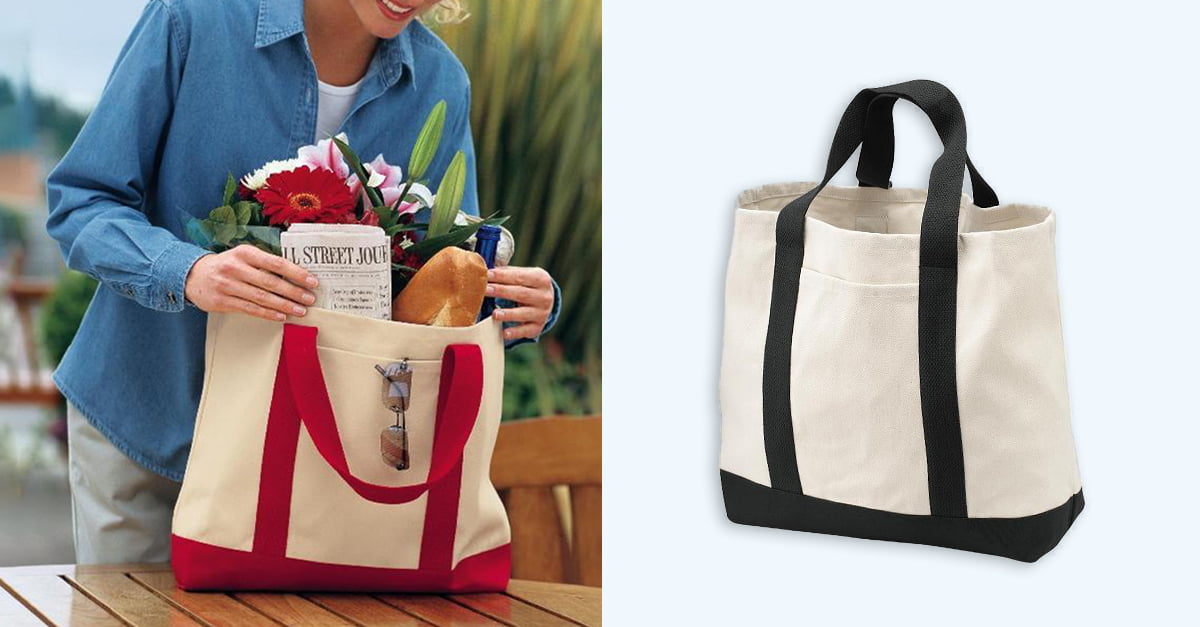 Custom branded tote bags can serve as a megaphone for your brand. Not only are they one of the most useful swag items on the market, but they'll spread your brand's story for years to come. Reach people who you've never marketed to before with an intentionally designed custom tote bag. With tons of different varieties, styles, and options out there, you can create a truly, unique bag that reflects your company's brand in a bold way. Plus, with branding options like full-color imprints, and high-quality embroidery, recipients will always know where their favorite tote bag came from. Here are some unique and fun options:
4. Branded Backpacks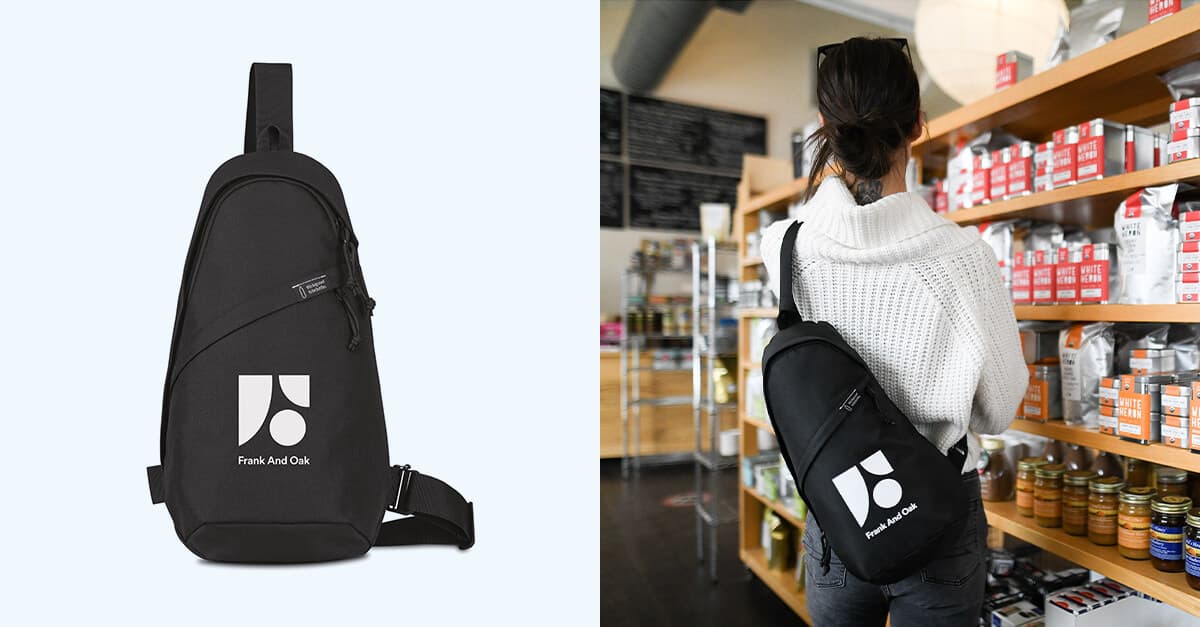 The new corporate briefcase is here: the branded backpack. People are ditching the more traditional work bag and opting for a more adaptable and functional option like the backpack. It can serve as a carrier for all the commuter's essentials, plus a personal bag for hitting the trails after hours or for after-work gym sessions. People also love that there's pretty much a backpack for every personality. Need more of a simplistic corporate carrier? Opt for a slim and trendy laptop bag. Looking for a more durable option? Go for a big and bold mountain pack. Here are some of our favorite branded backpacks for 2022:
5.

Hybrid Workplace Essentials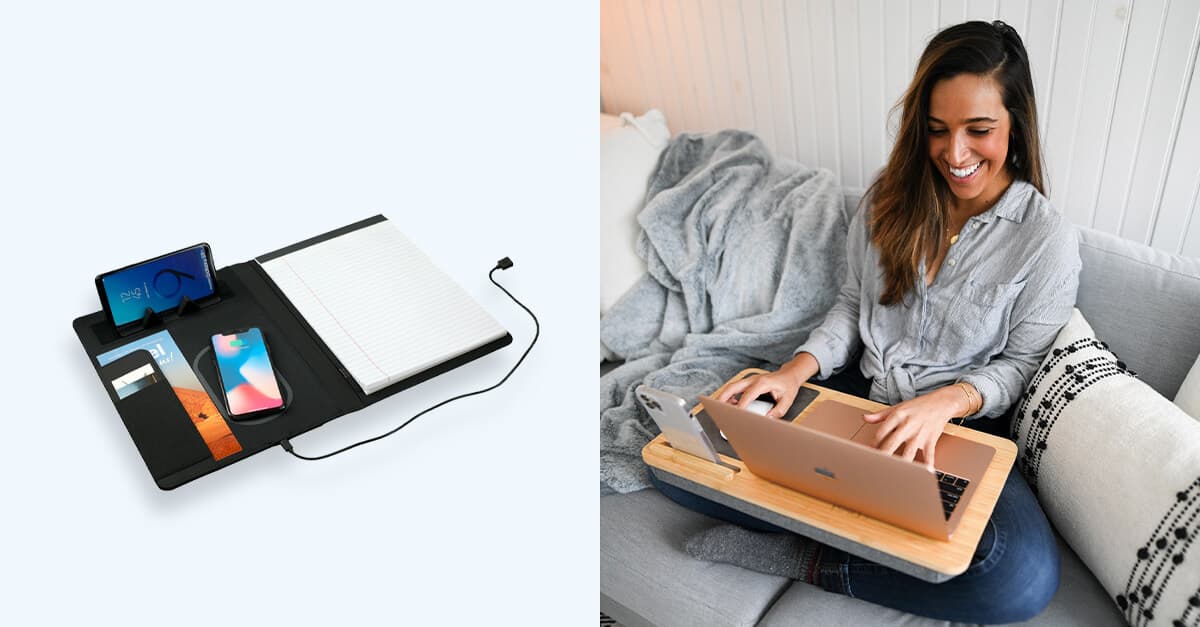 Office essentials are always great company swag ideas. But these days, the office can be anywhere. Think about items that are useful both at home and in a corporate setting. With more and more companies adopting hybrid work models, what are items that will make the transition back and forth easier, simpler, and more efficient? Below are just a few of our favorite ideas. Find more inspiration in the hybrid work swag collection
6. Promotional Tech Items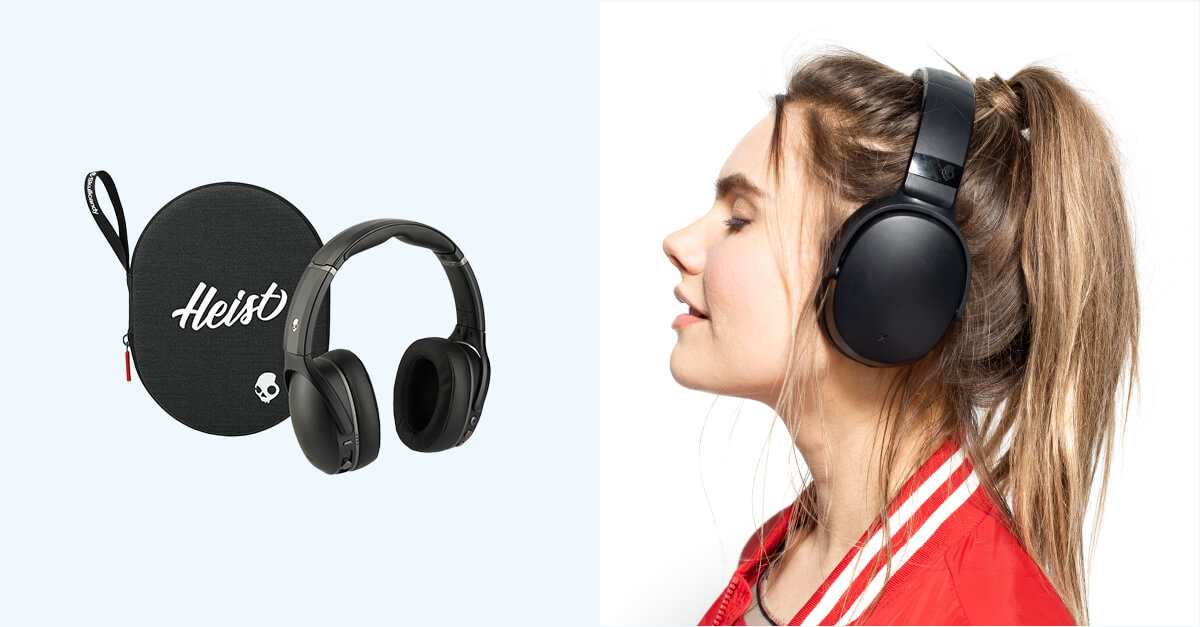 Everyone loves a high-quality piece of technology. And with so many different tech items out there, you have tons of different company swag ideas to choose from. Some of the top trending promotional tech items include wireless speakers, USB flash drives, branded power banks, wireless chargers, and wireless headphones. Think about products that make mundane day-to-day tasks easier or a little bit more interesting. Also, consider how you can incorporate your brand in a fun and memorable way. You can even show off your company's sustainable values by investing in a tech item made with eco-friendly material. Here are some fun and unique options to consider:
7. Branded Apparel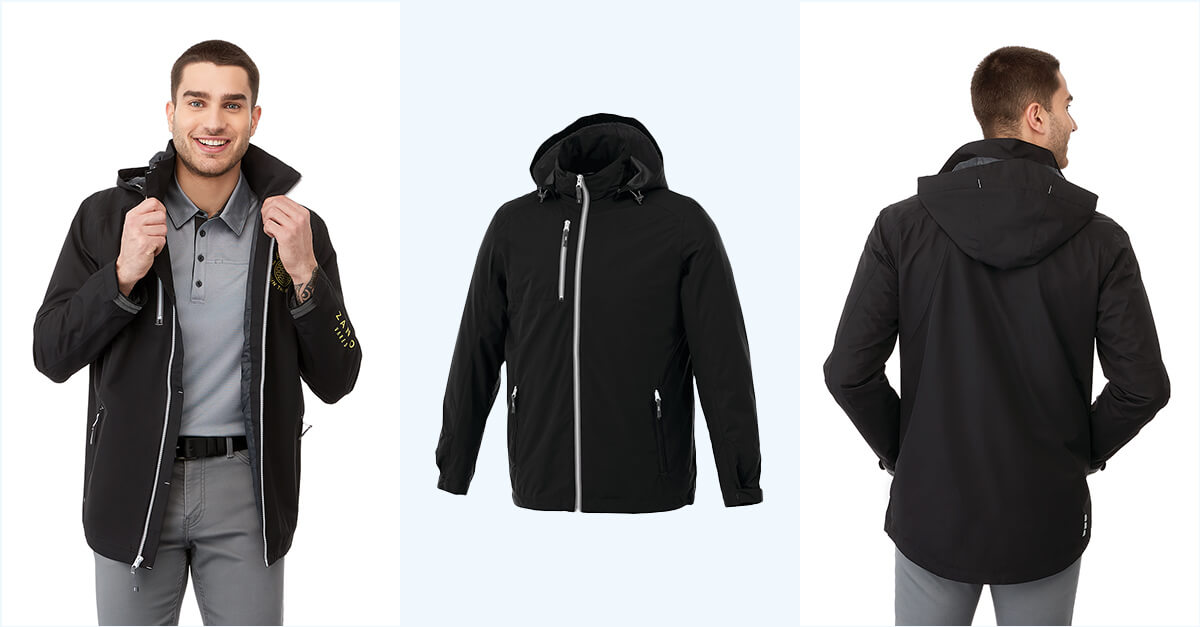 Apparel items are a favorite company swag item for clients and employees alike. Not only can it be worn at conferences, events, and meetings, but it gives recipients a sense of pride, belonging, and connection to your brand. When selecting branded apparel items as company swag, you'll want to keep apparel trends in mind. For instance, with more and more people working remotely, casual clothing is in. Think company-branded sweatshirts, cozy fleeces, and windbreakers. Fun items like branded beanies or custom socks can also make creative swag items for events or even employee onboarding gifts.
8. Swag Boxes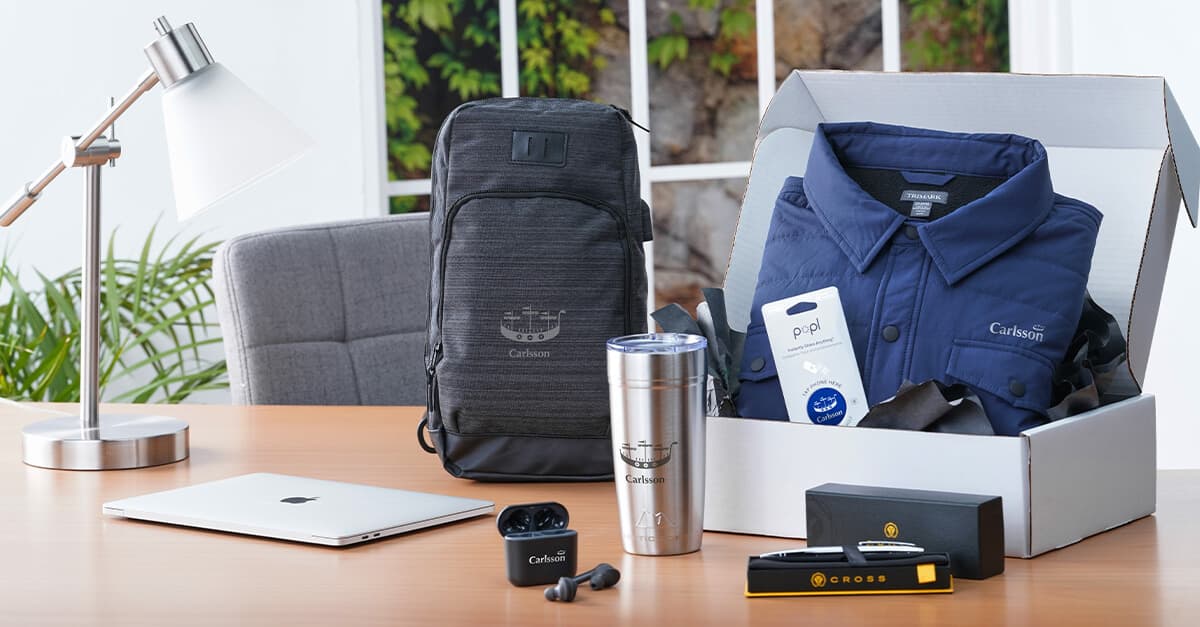 Swag bundles, kits, and boxes are a fun way to make a bold impression and combine some of the best company swag ideas into one. Fill a custom gift box with a variety of branded items, and you'll send a message of thanks and appreciation that clients and employees will be excited to share. Combine swag ideas like a branded hoodie with a wireless charger, a home-office journal, and a box of something sweet. Together these items will make a fun gift idea that will showcase the personality behind your brand while creating a genuine personal connection with target recipients. You can create your own custom swag box, or choose from a high-quality gift bundle like the ones below.
Company Swag FAQs
Now that you have some ideas, here are some other questions people often ask as they choose their company swag.
What Makes a Good Company Swag Idea in 2022?
When choosing company swag, you'll want to look for useful, functional, and unique items. They also should be personalized. Think about things that make everyday life easier and more efficient. How can you customize these products, so they stand out in a bold way?
What is the Purpose of Company Swag?
The purpose of swag is to give potential customers or employees something that they want to use now and in the future. When carefully chosen, company swag has the power to be an easy and cost-effective way to boost brand awareness while leaving a lasting impression on your target audience.
How Much Money Should I Spend on Company Swag?
It all comes down to promotional product budget. Before choosing your swag, take a look at what you have set aside in your budget, and what you can afford to spend. You'll also want to consider ROI. For instance, higher-priced swag items make sense for high-value clients, but you'll want to opt for smaller, less expensive swag for lower-tiered customers.
Wrapping it All Up
The best company swag ideas will be useful, serve a purpose, all while being fun. Remember, it's about so much more than just slapping a logo on a pen or notebook. Look for unexpected and creative items that show you took time to think about the gift you are giving. Don't lose sight of the overall purpose of company swag: to leave a memorable impression on target recipients. When you put some thought and intention into the swag items you choose, you'll delight your target audience in more ways than one.