Who doesn't love receiving a gift in the mail with a personalized note welcoming you to the team, recognizing your achievements, or celebrating your victories? Company swag is the perfect way for your business to forge these meaningful connections with your employees and reinforce a strong company culture. But where do you get started?
Top Company Swag Ideas
Here are 21 of the best company swag ideas you'll want to incorporate into your marketing strategy in 2023.
1. Custom Swag Boxes



Custom swag boxes are a great way to build team culture and brand loyalty for your employees and clients. What's better than that?
Fill a custom gift box with various branded items, and you'll send a message of thanks and appreciation that employees & clients will not only want but will be excited to share. Together these hand-picked items will make a unique gift idea that will showcase the personality behind your brand while building a genuine personal connection.
How to send employees custom swag boxes: Sending swag boxes to employees shouldn't be challenging. Working with a Brand Consultant will help you choose the right products and manage all logistics of getting your swag kits to your employees.

🔎CASE STUDY: Discover the impact custom swag boxes can have on your business.
2. Popular Swag Items for 2023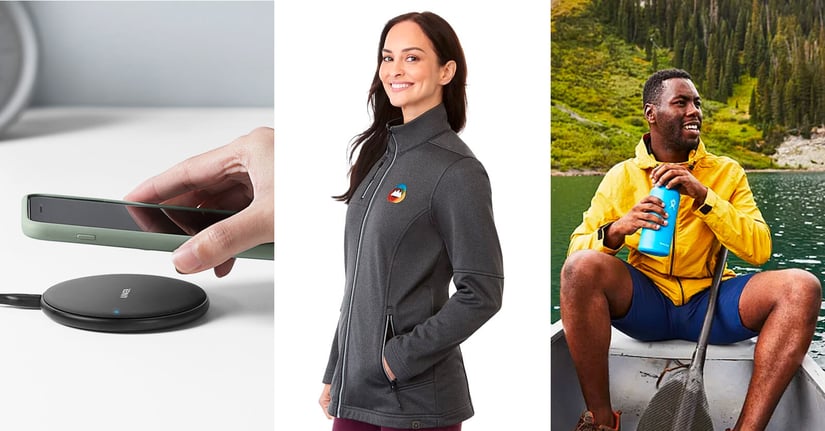 Popular swag items are an excellent way to promote your business and get employees involved in the company's branding. But you still might be asking - what will my employees value? What's trending? What's popular right now in 2023?
Think practical, helpful, and unique. The right swag items show your employees that you appreciate them and understand what's valuable for them. Discover some of our most popular items in 2023 below for inspiration.
🔎 Need more ideas? View the Popular Items Collection here.
3.

Coffee Swag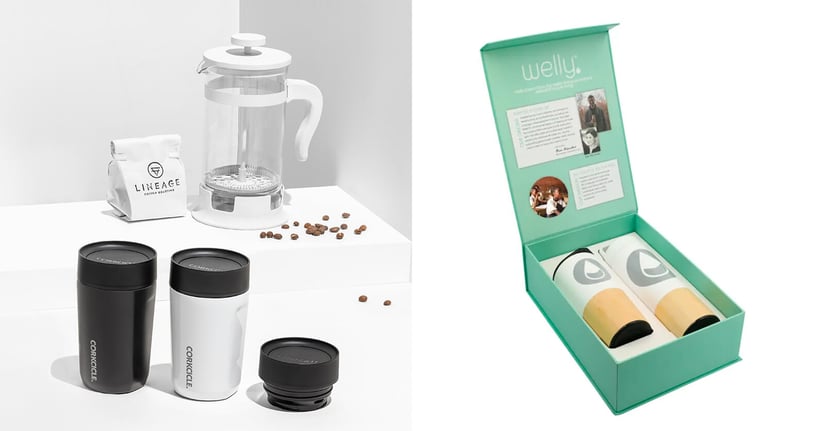 These days, there's a coffee shop on every corner and a coffee machine in every kitchen. It's no secret that one of the essentials for 2023, in and out of the workplace, is coffee swag. Who couldn't use an extra boost now and then?
With remote & hybrid work becoming ever more popular, coffee is more than just a morning pick-me-up. Your employees and clients will be grateful for high-quality coffee & accessories that help them through commutes, Zoom meetings, and everything in between.
🔎 In a slump? Energize Now with our Coffee Collection.
4.

Customized Tech Accessories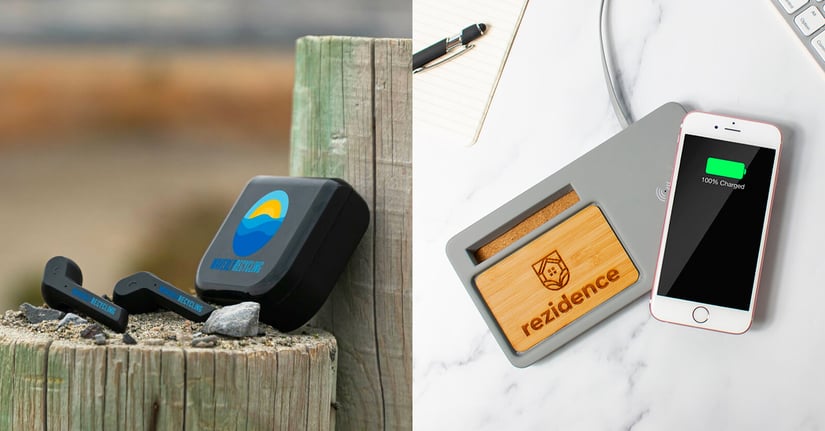 Simply put, everyone loves a high-quality piece of technology. These days, most of us are plugged in and online all day long, so why not give the gift of connectivity?
Think about products that make mundane day-to-day tasks easier or more enjoyable.
Gifting a high-quality tech item to your team members gives them a long-lasting, positive impression of your brand that will get continued, practical use. Here are some fun and unique options to consider:
🔎 Get connected with our Tech Accessories Collection.
5.

Hybrid Workplace Essentials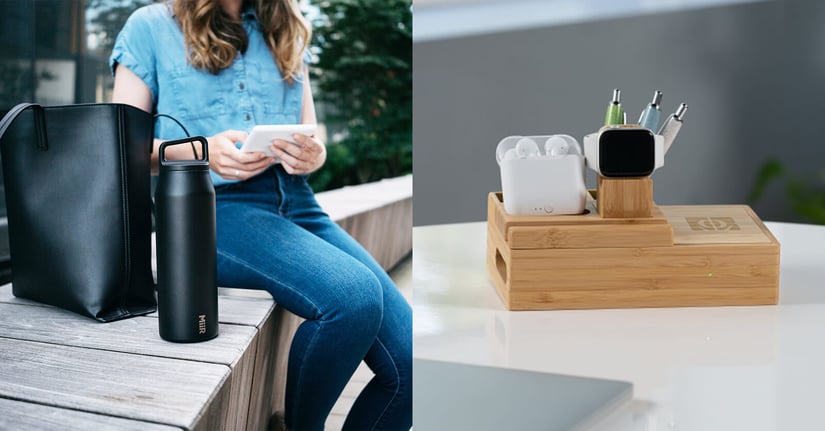 You want your employees to be comfortable and productive, whether working from home or at the office. We love promotional products that offer a seamless transition from one workstation to another, and your team will too.
What kind of swag do hybrid employees want in 2023? Think about valuable items for employees at home and in an office setting. According to Cisco's Global Hybrid Work Study, "76% [of employees] feel their role can now be performed just as successfully remotely as in the office."
How can you hop on this trend, and what items will make your team even more successful and efficient? Here are a few of our favorite swag ideas for hybrid employees.
🔎 Find more inspiration in the Hybrid Work Swag Collection.
6. Eco-Friendly Swag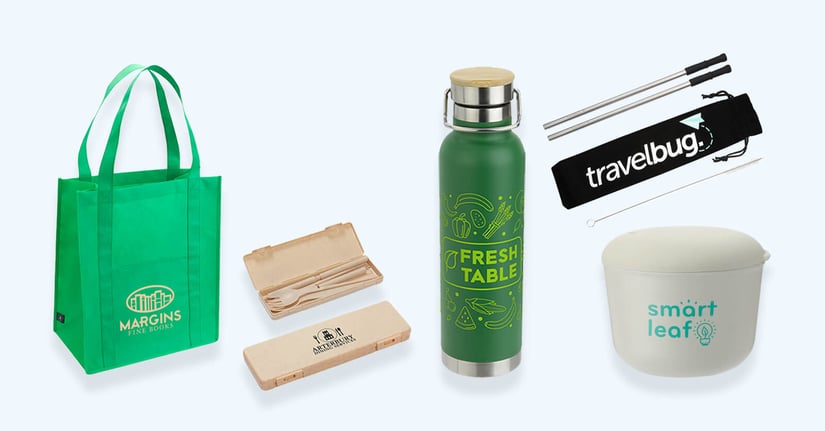 Choosing eco-friendly swag for employees is a win for everyone involved. It reflects well on your company's values, makes the recipients feel good about their green choices, and encourages sustainable habits while you're at it.
Why Your Employees and Clients Love Eco-Friendly Swag: According to the Advertising Specialty Institute's (ASI) 2020 Global Ad Impressions study, 46% of buyers have a more favorable opinion of a brand if they receive eco-friendly swag. Why?
Because sustainable swag shows your team that your company cares about something bigger than itself.
🔎 Go green! Shop the Eco-Friendly Collection.
7. Wellness & Fitness Gear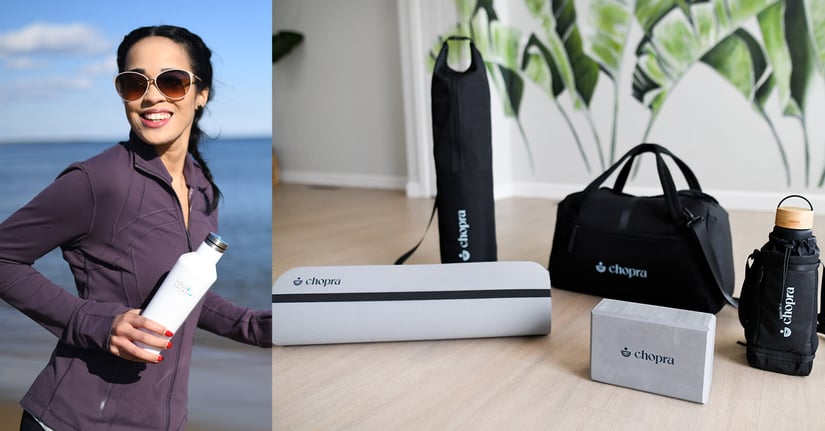 How do you show your employees that you care? Wellness and fitness gear improves our health and boosts our mood, resulting in employees who feel cared for, supported, and more productive.
It's another win for everyone - encourage your employees' physical and mental health with some company swag, and you'll both see the benefits.
Any employees needing extra encouragement will appreciate the support and motivation, while those with an established fitness routine will appreciate the extra gear.
🔎 Get active! Shop the Fitness Gear Collection.
8. Travel Gear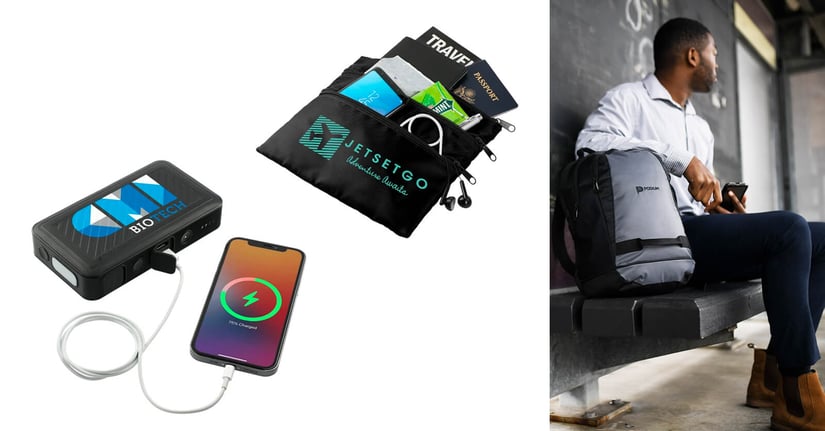 What do you bring with you on a trip? Regarding travel gear, think of branded company swag ideas that will make travel a breeze for recipients. These items get lots of public visibility, so be sure to deck them out in travel gear that reflects your brand in a high-quality way.
Think about swag that will give premium brand exposure while providing extreme function and usability. And don't forget - travel is stressful!
Choose promotional items that offer comfort during the travel experience, like wireless headphones, travel bags, and luggage accessories, to make the experience more accessible. Here are some of our must-have travel essentials:
🔎 Hit the road with our Travel Gear Collection.
You've Discovered New Swag Ideas: Now What?
If you're looking for guidance on finding the top company swag, we're here to help! Chat with one of our expert brand consultants to gain industry knowledge on our most popular products - at no extra cost. Schedule a free consultation to get started.
Remember - the best promotional products are unique, memorable, functional, and fun. Don't lose sight of the overall purpose of company swag: to make a genuine connection with your employees and clients and build brand identity.
When you put thought and intention behind your chosen promotional items, you'll make that crucial connection that sets your brand apart.