You (hopefully) know your marketing budget, but do you know your promotional products budget?
We've been there – you have a huge project coming up and you need to order promos for an upcoming event. Or maybe, you're looking for a unique way to reward customers. You've got some great ideas, but there's a problem – you're struggling to fit everything into your budget. You didn't plan ahead, and now you feel constrained. Working with a budget can be stressful, but it doesn't have to be.
Understanding Your Swag Budget
Your company's promotional strategy depends on one factor: the budget. The marketing budget is an estimate of costs required to complete various marketing strategies. When you order corporate gifts, swag giveaways or attend a trade show, you typically have to delve into your marketing budget.
The percentage of revenue used for promotional strategies varies by company, but Entrepreneur Magazine suggests that businesses with less than 5 years of experience use 12 to 20 percent of their revenue for marketing, with more experienced companies using 6 to 12 percent.
(Note: HubSpot has a helpful article with free budget templates, if you need more help planning your marketing budget.)
Using giveaways to promote your brand is a very specific strategy. For most companies, the budget for promo products falls under events, trade shows, or branding.
"Event marketing usually consumes ≤ 20% of a marketing budget."
With only about a fifth of your marketing budget going towards trade shows and other events, it's not uncommon for marketers to feel constrained by their swag budget. It becomes an even bigger challenge when Q4 rolls around, and it's time to start thinking about corporate gifts. Many marketers have little, to nothing left in their budget to invest in a high-quality gift that impresses.
The Promotional Products Association International, or PPAI, has researched the impact budget has on marketers. In their study, 34% of respondents said that budget was the most important thing they had to consider. The better you understand your budget, the less of a burden it will be when you order products.
Determining your Swag Budget
Before doing anything, you need to calculate how much money can be allocated from your marketing budget to your promo items and corporate gifts budget. What's the maximum amount you can afford to spend on swag? This calculation is vital because the last thing you want to do is overspend. Your strategy drives revenue; not vice versa. Even if your budget is tight, you can still give away quality branded products.
Factor in the following to help you determine what this number is:
Events
Q4 Gifts
Important milestones
Prospecting efforts
We suggest dividing up your swag budget into quarters. This allows you to factor in specific campaigns or events that might be happening throughout the year. It also allows you to reserve a bigger budget for the end of the year, and save some extra money to use for employee or customer holiday gifts.
Another way to help determine your swag budget is to recall past experiences. Base your strategy on previous success. Evaluate whether or not your spending for a specific gift campaign had the desired ROI. From there, decide if your spending should be increased or decreased.
What to Include in Your Swag Budget
Now that you have a maximum spending amount, it's time to plan how you're going to spend. What kind of products should you budget for? Here are the 4 types of products you should include in your promotional products budget:
1. Event Swag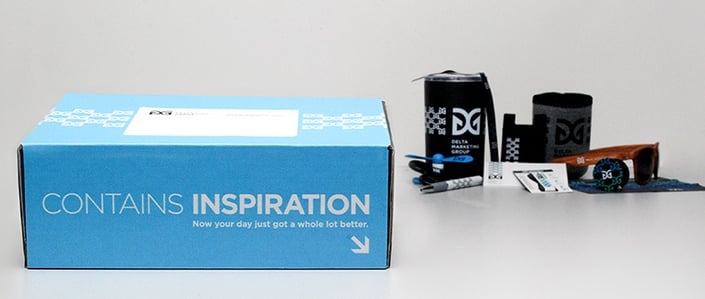 Event swag is an excellent way to boost brand awareness while personalizing and humanizing your brand. The right gifts have the power to improve your brand's image while adding value to attendees' overall experience.
Whether we're talking about trade show giveaways or virtual event swag boxes, high-quality gifts will leave lasting impressions with event attendees.
PPAI research has found that 88% of consumers can recall the advertiser of a promotional product they'd received in the last 2 years. It's likely that buyers will remember your company based on the products you choose to give away, so search for items that stand out.
2. Branded Apparel for Your Team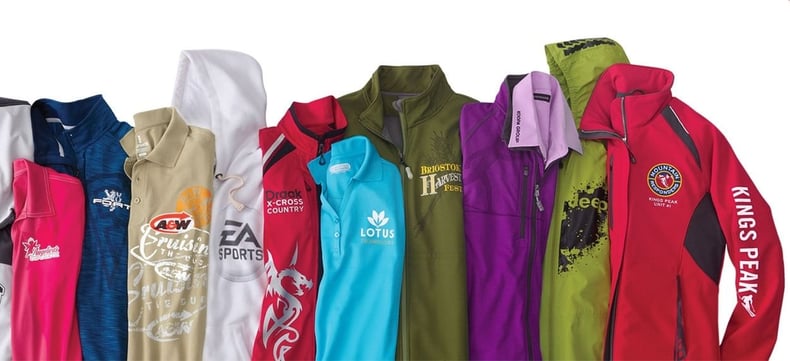 Branded apparel is more than just adding your logo to a T-shirt – it's a representation of your company. Your employees, clients, and customers will be wearing your brand when you give them that T-shirt, which means it's vital to put some thought into your order.
Businesses order corporate apparel for the following reasons:
Trade shows
Employee or client gifts
Uniforms
Brand exposure
Depending on the purpose, corporate apparel can be business-focused or lifestyle-focused. Business apparel is perfect for trade shows and employee uniforms. This style shows off the personality and professionalism of your company. Business apparel usually includes traditional styles of clothing, like collared shirts and jackets.
Lifestyle apparel is one of the top branded apparel trends to watch for. Employees want casual clothing that fits into their lifestyles. T-shirts and hooded sweatshirts are both examples of everyday fashion. Giving employees lifestyle apparel is also great for your company because it shows off your name and logo each time your employee wears the item outside of the office.
3. Employee Appreciation Gifts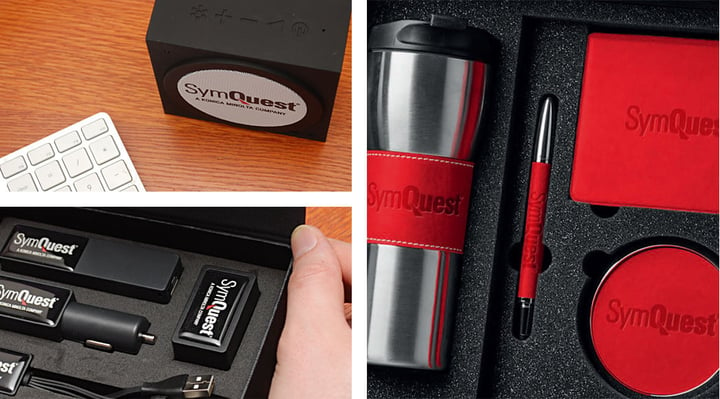 Where would your company be without great employees? Appreciation gifts and incentives can be for special occasions, holidays, or rewards. These are the gifts that will make your employees feel special.
69% of employees would work harder if they felt their efforts were better appreciated. Don't let your employees' hard work go unrecognized. Gifts and incentives are an important part of your promo products budget because employees are an important part of your business.
4. Customer Appreciation Gifts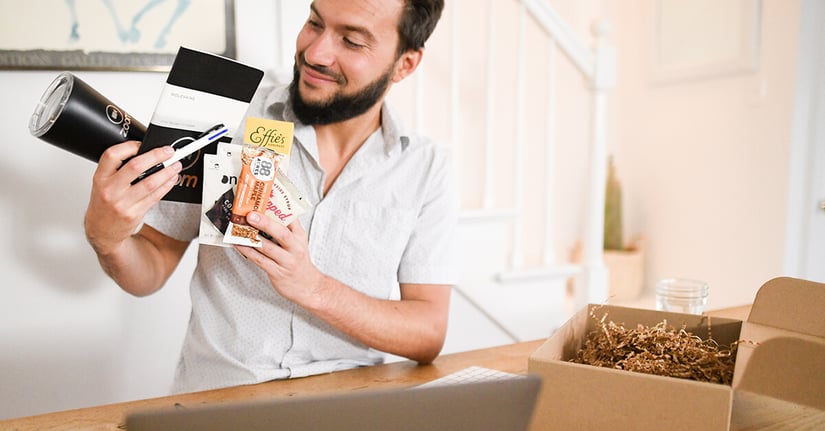 Who is equally important as your internal team? Repeat and loyal customers. Focusing on customer retention is a smart business strategy that can actually increase company revenue by 25 to 95 percent.
When considering your promotional product budget, be sure you set aside a good chunk for client appreciation gifts. We recommend breaking up your valuable customers into three different tiers. This will help you prioritize those most important to your business, while still recognizing all clients in a meaningful way.
Top Tier Clients: These are high-level clients who you'll reserve the more expensive gifts for. Retail branded gifts or high-quality gift sets will make good appreciation gifts for this client base.
Middle Tier Clients: These are loyal clients that might not spend quite as much as VIP clients. Consider items that are moderately priced with a high perceived value. Branded apparel or premium drinkware items are all good options.
Low Tier Clients: It's also important to set aside some funds to invest in gifts that you giveaway just for fun. These can be handed out during special promotional deals or during specific times of the year. The key here is to still be intentional. Think about giving items that prioritize experiences, while still including meaningful personalization.
5. Sales Prospecting Gifts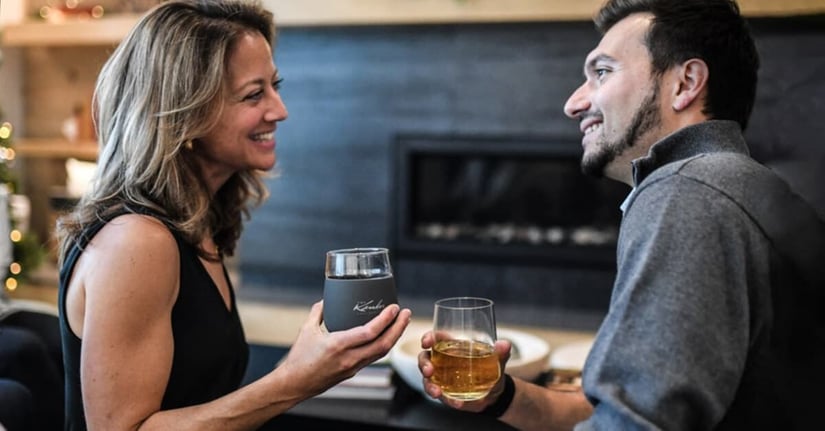 You should also consider prospects in your promotional product budget. Prospecting gifts have a powerful impact on generating leads and building pipeline growth. Seventy percent of buyers admit that a unique picked gift would encourage them to do business with a specific company.
When budgeting for sales prospecting gifts, keep the ROI in mind. What's the value of this potential client? If you have a high transactional value for your products or services, you can afford to spend a bit more on a prospecting gift. But if you sell a high volume of products for a lower price point, keep the amount you spend on sales prospecting gifts less than the amount of an average sale.
6. Swag Bundles or Kits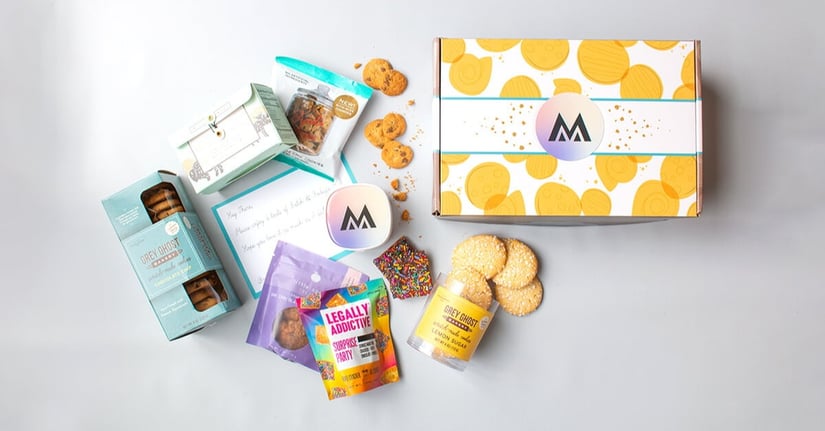 Kitting is a trend that's here to stay, and should definitely be prioritized in your promotional product budget. During the pandemic, these high-quality gift boxes were sent as a solution to the cancelation of events. Now, expectations remain high. People have gotten used to these types of high-quality gifts. It might cost a bit more to bundle and ship swag, but you'll want to consider the benefits and value of doing so when mapping out your swag budget.
Planning Ahead
Planning your promotional products budget will give you the reassurance you need when you're faced with a huge project. When you allocate your marketing budget for promo products, it's important to plan for these 6 types of items. By planning ahead, you'll be able to ensure you invest in intentional and meaningful products that truly make a difference.
Smart swag comes down to smart intentions. Stay ahead of the curve by mapping out your corporate gift strategy ahead of time, and send more intentional, meaningful gifts that activate your brand in a bold way.