You (hopefully) know your marketing budget, but do you know your promotional products budget?
We've been there – you have a huge project coming up and you need to order promos for an upcoming event. You have some great ideas, but there's a problem – you're struggling to fit everything into your budget. You didn't plan ahead, and now you feel constrained. Working with a budget can be stressful, but it doesn't have to be.
Understanding Budget
Your company's promotional strategy depends on one factor: the budget. The marketing budget is an estimate of costs required to complete various marketing strategies. When you order giveaways or attend a trade show, you typically have to delve into your marketing budget.
The percentage of revenue used for promotional strategies varies by company, but Entrepreneur Magazine suggests that businesses with less than 5 years of experience use 12 to 20 percent of their revenue for marketing, with more experienced companies using 6 to 12 percent.
(Note: HubSpot has a helpful article with free budget templates, if you need more help planning your marketing budget.)
Using giveaways to promote your brand is a very specific strategy. For most companies, the budget for promo products falls under events, trade shows, or branding.
"Event marketing usually consumes ≤ 20% of a marketing budget."
With only about a fifth of your marketing budget going towards trade shows and other events, it's not uncommon for marketers to feel constrained by their promo product budget.
The Promotional Products Association International, or PPAI, has researched the impact budget has on marketers. In their study, 34% of respondents said that budget was the most important thing they had to consider. The better you understand your budget, the less of a burden it will be when you order products.
Where to Begin
Before doing anything, you need to calculate how much money can be allocated from your marketing budget to your promo items budget. What's the maximum amount you can afford to spend on giveaways? This calculation is vital because the last thing you want to do is overspend. Your strategy drives revenue; not vice versa. Even if your budget is tight, you can still give away quality products.
One way to calculate your promo budget is to recall past experiences. This is a common method to measure budget, with 63% of event planners basing their decision to participate in an event on past performance. Based on your previous success, you can evaluate whether or not your spending for that specific event should be increased or decreased.
In the case of trade shows, your goal should be to gain qualified prospects through various marketing strategies. Promo items can be used at trade shows to attract leads. Considering how your company's products tie into your business goals can help you set a base budget.
Now that you have a maximum spending amount, it's time to plan how you're going to spend.
What to Include
When you plan your budget at the beginning of the year, remember that this amount needs to cover the next 12 months. It may seem unnecessary to plan for holiday gifts in January or February, but by November, you'll be grateful that you planned ahead.
But what kind of products should you budget for? Here are the 4 types of products you should include in your promotional products budget:
1. Trade Show Giveaways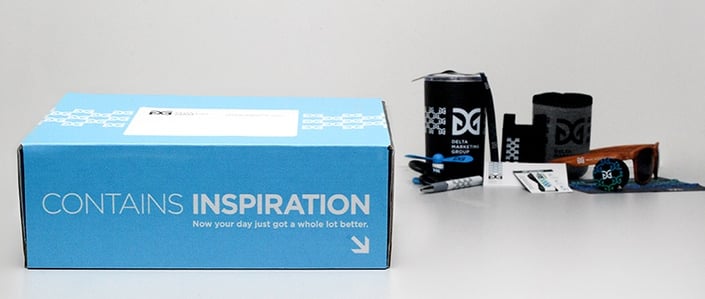 Trade show giveaways increase booth traffic, gain brand recognition, improve brand image, and add value to the attendees' overall experience. High-value trade show products can also help attract people to your booth.
PPAI research has found that 88% of consumers can recall the advertiser of a promotional product they'd received in the last 2 years. It's likely that consumers will remember your company based on the products you choose give away, so search for items that stand out.
2. Inexpensive Giveaways for Brand Awareness
Inexpensive giveaways are often used "in the moment," when delighting a lead or a prospect. These are the casual giveaways you can use throughout the year. They may be used for trade shows, career fairs, and other events, but in the end they have the potential to raise brand awareness.
Since these products are usually inexpensive, you should keep a few different varieties on hand. Pens, water bottles, and tote bags are some examples of brand awareness giveaways, but if you're looking for more ideas, we have a list of 10 inexpensive promo products.
3. Corporate Apparel for Your Team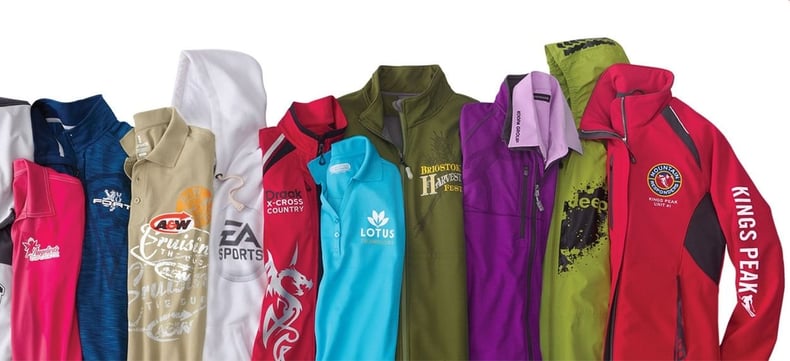 Corporate apparel is more than just adding your logo to a T-shirt – it's a representation of your company. Your employees, clients, and customers will be wearing your brand when you give them that T-shirt, which means it's vital to put some thought into your order.
Businesses order corporate apparel for the following reasons:
Depending on the purpose, corporate apparel can be business-focused or lifestyle-focused. Business apparel is perfect for trade shows and employee uniforms. This style shows off the personality and professionalism of your company. Business apparel usually includes traditional styles of clothing, like collared shirts and jackets.
Lifestyle apparel is one of our 3 corporate trends to watch in 2017. Employees want casual clothing that fit into their lifestyles. T-shirts and hooded sweatshirts are both examples of everyday fashion. Giving employees lifestyle apparel is also great for your company because it shows off your name and logo each time your employee wears the item outside of the office.
4. Employee Appreciation Gifts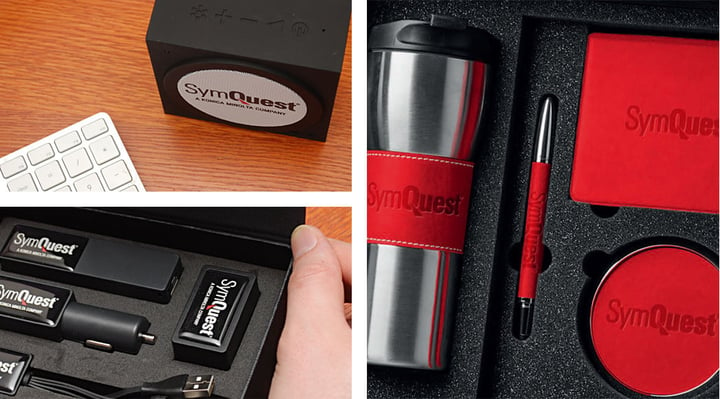 Where would your company be without great employees? Appreciation gifts and incentives can be for special occasions, holidays, or rewards. These are the gifts that will make your employees feel special.
69% of employees would work harder if they felt their efforts were better appreciated. Don't let your employees' hard work go unrecognized. Gifts and incentives are an important part of your promo products budget because employees are an important part of your business.
Planning Ahead
Planning your promotional products budget will give you the reassurance you need when you're faced with a huge project. When you allocate your marketing budget for promo products, it's important to plan for these 4 types of items. By planning ahead, you'll be able to order the products you want, any time of the year.