Remote work time applies to nearly half of business professionals, and has become the new normal due to social distancing requirements from COVID-19. For many workers, this is the first time they're working remotely for an extended period.
Now more than ever, it's important to promote well-being and show employee appreciation during this stressful and uncertain time. How companies treat employees now is going to impact the brand in the future.
Why Employee Appreciation is Important
Employees respond positively to feeling valued. It's a fundamental human need to feel valued and appreciated; it's important to thank employees for their work. Commenting on a project that's well-done is a nice gesture, but doesn't specifically attribute the successful completion to the employee. A simple "Thank you," is a concrete way to make sure they explicitly feel appreciated.
Employee appreciation for remote workers is more than a reward and should benefit everyone. It strengthens the rapport within a team, builds trust and respect between manager and direct report, and can boost morale, all of which are proven to keep your team happier, and retain good employees longer.
Create Strong Company Culture
Employees that feel valued and understood, have a positive connection to the company. Express gratitude to individual employees to set an example for what good company culture can be—kind and supportive. Shout out outstanding work during company meetings to inspire other team members to work hard and recognize each other. A positive work environment causes team members to have a favorable outlook on their job, their team and manager, and the company as a whole.
1. Host a Reoccurring Company Breakfast
Teams that have bonding activities better understand each other and work better together on projects. Host a reoccurring remote breakfast so everyone has the opportunity to connect with each other beyond normal day-to-day interactions. Now that we're all virtual, this might be the only time the entire team is together during the week. This is the opportunity to make remote working during this uncertain time feel a little more normal. Give everyone the chance to share what's on their mind over breakfast—sometimes it's refreshing to talk about weekend plans or hear what TV shows coworkers are watching.
Save a few minutes while everyone is together to give shoutouts or awards and start the day off on a positive note. The public display of appreciation will set an example and encourage others. Easily implement this activity for remote teams using Zoom, or another favorite video meeting platform.
2. Encourage Professional Development
Set time aside for employees to sharpen up current skills and learn new content that can be implemented for future use. Lead the team in being better and encourage them to grow as professionals. Showing employees the company cares about employee growth and values their skill development is also key to keeping talent.
According to a recent study, 66% of employees don't feel like they have the opportunity to grow at their company. Employees are more likely to look for another job that challenges them and encourages professional development. Schedule time for experienced employees to share their knowledge with newcomers or encourage employees to take new certifications and research industry best practices. Supporting employees' wish to grow raises the quality of the workplace.
3. Promote Wellness
Encourage employees to take a break to refresh and rejuvenate. Wellness related activities like going on walks or participating in virtual home workouts make for more productive and happy employees. Take the time to create programs or come up with ideas that keep employees active and healthy—an investment in wellness activities is an investment in a company's employees. Employees will feel appreciated that employers not only care about them as workers, but as humans.
Employers have the opportunity to set an example by participating and posting images of them doing wellness activities to promote company culture, create a sense of unity, and motivate and inspire the team.
Keep Employees Engaged
Team building activities and communication create positive clusters in an employee's day beyond their normal day-to-day life. It shows that their position isn't just a job, and the employer isn't just another company. Treat each employee as a person first, and see the positive engagement that results.
Only 32% of employees are engaged in their jobs, positively influencing their attendance, performance, service quality, safety, and likelihood to stay with their current company. Companies that spend the time engaging employees demonstrate that they recognize employees keep the organization running. Employees who feel appreciated are more likely to stay—employees who aren't recognized are twice as likely to leave their job in the next year.
A simple yet effective way to engage employees is to send them gifts that show that you're thinking about them during this remote time, that brighten their day, and that are useful.
4. Gift a Fun Game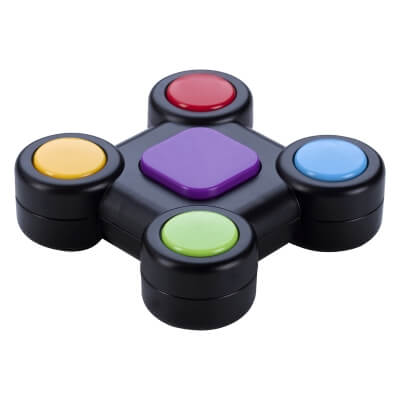 It's important to set time aside to have fun and take a break from the screen. Currently, 9 out of 10 Americans are quarantined in their homes, according to a recent study. They're spending an increased amount of time online which can take a toll mentally and physically. Send employees a fun game to remind them to take breaks in between tasks, demonstrating that companies care for their well-being in a unique way.
Create friendly competition between departments or coworkers and give them something to talk about during the company breakfast. Not only will employees take care of their health, they'll feel connected to the company. This fun game tests memory with bright lights and colors!
5. Send Company Swag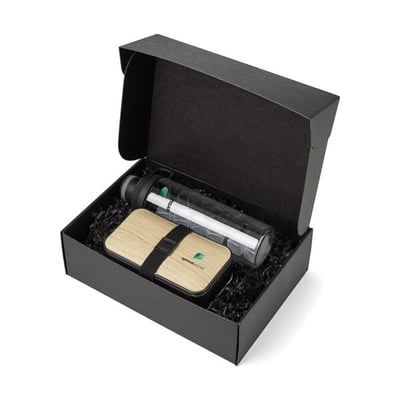 Everyone loves receiving gifts especially when they're custom. Remote workers face different challenges than working in an office, like loneliness and not feeling a part of the team, especially during this time of high stress and uncertainty.
A simple gift from the company goes a long way to show that the company cares about the employee's well-being and that they're valued. Post a picture of everyone using their matching swag during a virtual lunch so the team feels connected to each other and brightens their day. Send a useful gift like this Fuji Lunch Gift Set with:
A Quench hydration bottle made of Tritan material.
28-oz liquid holding capacity.
An Osaka bento lunch box with stackable compartments to separate food.
Plenty of surface for a logo or inspirational message.
6. Gift Healthy Snacks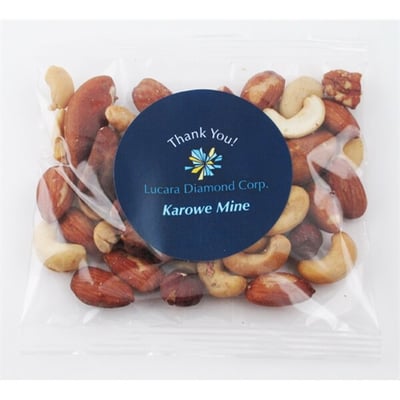 We all need a midday pick me up. Send employees a healthy snack with options like popcorn, nuts, and granola bars to give them the fuel to stay productive all day. According to a study, 67% of workers were "very" or "extremely" happy when they had access to office-provided food.
Healthy snacks are a useful and unique way to show that companies care about employee well-being. Just because we aren't in the office doesn't mean employees have to miss out on those delightful snacks.
Ask employees what their favorite healthy snack is and create a gift basket or send a snack at the beginning of each week so employees have something to look forward to, if it's within your budget.
Connect Employees Through Appreciation
As companies continue to adapt to working remotely, it's still important to promote company culture and delight employees. Employees are the biggest brand ambassadors and keep the company going. Show employees that they're appreciated, valued, and cared for during this unprecedented time.
If you don't already have in place employee appreciation and engaging activities, use this time to create and implement them. A strong company culture makes a difference and engaged employees are happier in their roles. Employees will feel valued and remember that during these stressful times, the company showed support. Team members will be happier, more productive, and want to stay with the company.