Your company's executives work hard. Tough decisions, important meetings, strategic thinking – it's all part of the job. Your executives look after you, but from time to time, it's important you show them your appreciation with gifts for executives.
Finding the best executive gifts can be a challenge. After all, your executives are likely sophisticated business professionals, maybe even with expensive tastes. The key to success lies in finding unique, high-quality items that make a lasting impression.
Most Popular Gifts for Executives in 2023
Gifts are a great opportunity for your team to show just how grateful they are for all the hard work your executives put in. Business leaders work hard: they travel a lot, work long hours, and make high-stakes decisions all day. When you surprise them with a meaningful gift, you can bet they'll be extremely thankful and inspired to continue doing their best for you and your team.
1. Charging Portfolio
Your executives live fast-paced lives. They're always on the go, whether they're traveling for a business trip or dashing between meetings. Help them make sure their phone doesn't run out of power while they're on the move with this two-in-one notebook and charger.
2. Leather Business Portfolio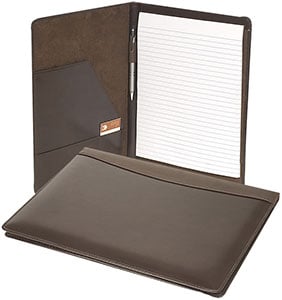 Your executives already act like the boss, but with this gift, you can help them look like the boss too. This leather business portfolio features a classy, timeless design and comes with plenty of space for notes, plus pockets for important documents and business cards.
3. Digital Business Card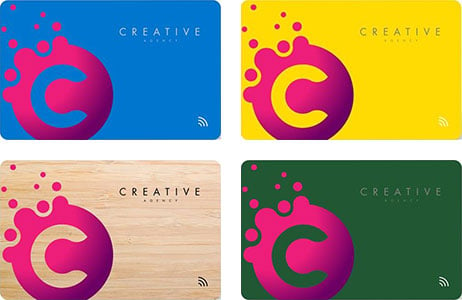 Usher your executives into the new era of networking with this digital business card from Linq. There's no need for them to exchange physical cards with new connections. Instead, they can just tap this digital business card to share a comprehensive digital profile with everyone they meet.
4. Wireless Power Bank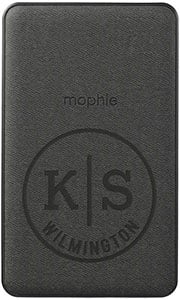 This stylish power bank from mophie® is capable of wireless and wired charging, meaning no matter what devices your executives have, they can use this gift to stay on the move.
5. Wireless Charging Mouse Pad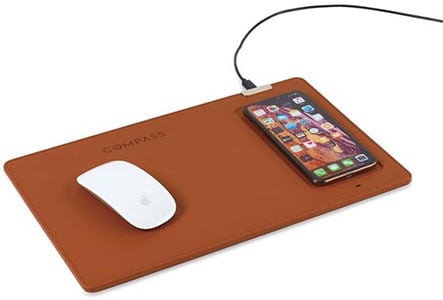 Stylish mouse pad or wireless charger? Get both with this wireless charging mouse pad. This mousepad has an elegant design that won't look out of place in the corner office. With a dedicated spot for your executive's devices, they can continue getting work done while topping up their battery.
6. Bose Wireless Bluetooth Speaker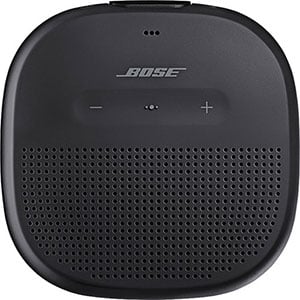 The life of an executive isn't all work and no play: they like to kick back and relax as much as anyone else. This small Bose speaker packs a punch and is fully waterproof, making it the perfect companion for a day at the pool or a corporate golf tournament.
7. Briefcase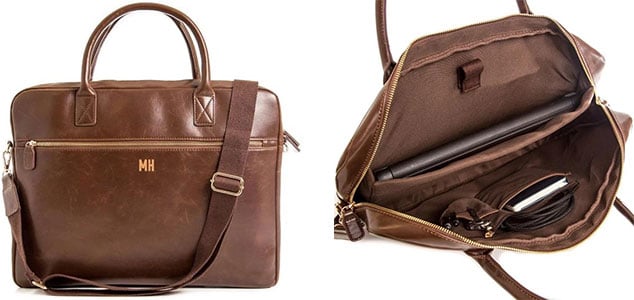 This stylish briefcase looks right at home in the boardroom and can be laser-engraved with your business's logo. Inside, there's a laptop compartment, two zippered pockets, and space for all kinds of documents – from important strategic plans to major contracts.
8. Kenneth Cole Computer Tote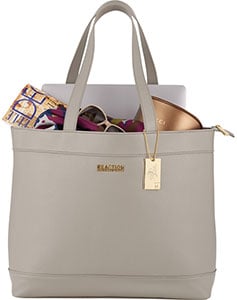 From top fashion retail brand Kenneth Cole comes this eye-catching computer tote. The luxurious exterior comes complete with classy gold accents and a trolley strap that attaches to carry-on suitcases for your executives' next business trip.
9. Backpack Cooler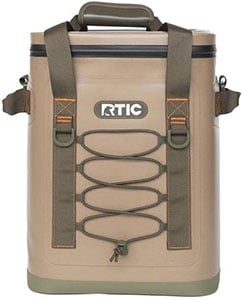 Help your executives represent your brand even when they're relaxing after hours with this backpack can cooler. With space for 20 cans of their favorite beverage, plus a bag of ice to keep everything cool, they'll be the toast of the next summer party they attend.
10. The North Face Soft Shell Jacket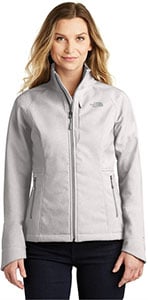 The North Face Soft Shell jackets are a classic for a reason. These ones are available in Men's or Women's sizes and are made with windproof, water-repellent fabric that keeps your executives dry no matter the weather. These jackets are even made with recycled plastic, meaning they aren't just a great gift, they're a sustainable swag item too.
11. Watch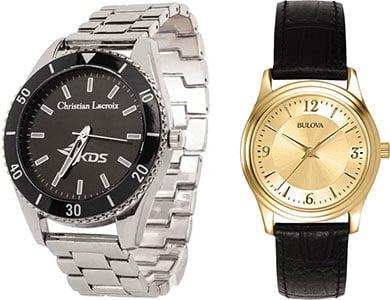 When it comes to executive gift ideas, sometimes the classics are best. And what's more classic than a watch? Choose from a Men's Christian Lacroix Ipsum Watch or a Bulova Round Gilt Dial Women's Watch – both are sophisticated, thoughtful gifts.
12. Brooks Brothers Dress Shirt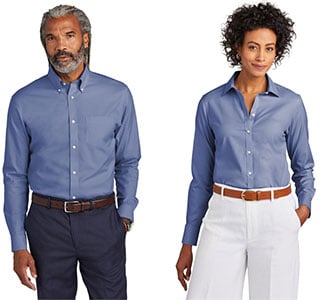 Dress shirts don't come better made than Brooks Brothers dress shirts, and these wrinkle-free stretch pinpoint shirts are no exception. Available in a range of colors and sizes, your executives won't just look great, they'll be comfortable too.
13. Front Runner Vest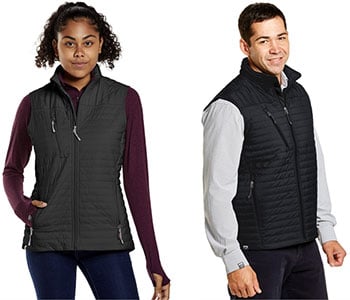 Ever been too cold for just a shirt, but too warm for a jacket? These Front Runner Vests are the perfect solution for those awkward in-between temperatures. They come in multiple sizes with a slim yet cozy design that's windproof and water-resistant.
14. Luxury Pen

If there's one thing an executive does a lot of, it's signing important documents. Whether it's purchase agreements or new client contracts, this hand-crafted luxury pen ensures your executives always sign in style.
15. Pine Canyon Leather Duffel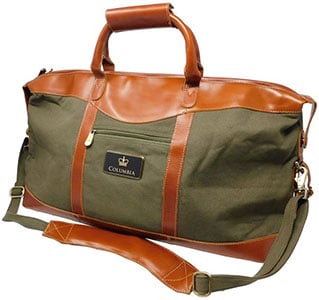 Executives are no strangers to business travel. From visiting important customers to traveling to trade shows, top executives spend a lot of time on the road, and so do their belongings. This leather duffel bag meets carry-on size standards, meaning it's ready to go wherever business takes your executives.
16. BruMate Insulated Nosing Glass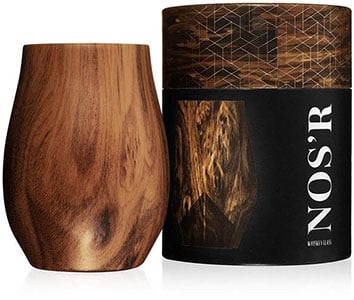 The Mad Men era of drinking on the clock might be over, but there's nothing wrong with enjoying a scotch on the rocks after the day's work is done. This nosing glass is the perfect companion for a classy adult beverage, with an insulated design that keeps your executives' favorite scotch, bourbon, or whiskey ice-cold.
17. Kneado Handheld Massage Gun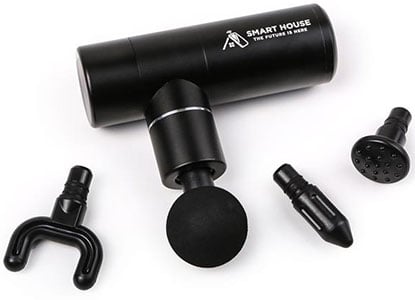 Busy executives face more stress than most. Dealing with investors, managing employees, solving complex customer issues: it's all part of the job. Help your executives relax with this handheld massage gun. It comes with four interchangeable heads, making it the perfect tool to relax and unwind.
18. Slowtide® Brushed Cotton Throw Blanket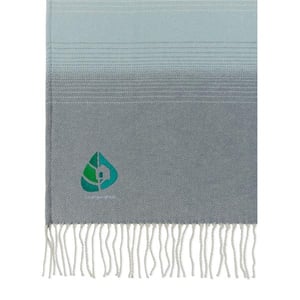 A perfect gift, this luxurious brushed cotton throw blanket adds comfort and warmth to any home. With intricate fringe detailing and three different color choices, it's both stylish and comfortable.
Select the Perfect Gifts for Executives
Thoughtful, high-quality gifts make sure your executives know their hard work is appreciated. If you need some guidance on choosing the best executive gifts, speak to a GoDelta Brand Consultant. We'll partner with you to pick the perfect gifts for your executives – all you have to do is keep it a secret until they arrive.