No summer event is complete without amazing summer promotional items.
Summer is the perfect time to throw an event. The sun is shining, and the evenings are long. Everyone's ready for a great time: whether it's a charity event, a golf tournament for your clients, or a trade show.
Whether you're thinking about eco-friendly gifts or travel essentials, choosing the best summer promotional items is key to making sure your brand is front and center of everyone's summer fun.
Best Summer Promotional Items for 2023
Ready to bring your brand to life all summer long? This list of the best summer giveaway ideas will ensure your brand is visible wherever the sunny season takes your clients, prospects, or partners.
1. Custom Cornhole Bag Set
Nothing says summer quite like cornhole. Whether you're taking it easy on the beach or trying to best your friends at a 4th of July party, this custom cornhole bag set brings your brand along for the ride. With eight bags, everyone can get involved in the fun.
2. Smasher Pickleball Set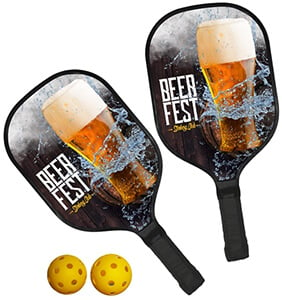 Pickleball is growing in popularity, and it's easy to see why! This fun, warm-weather game is the perfect opportunity to show off your moves - and your brand - on the court. These powerful paddles are intended for a wide range of players of all ages and skill levels, which means everyone can join in on the fun.
3. Harborside XL Boat Tote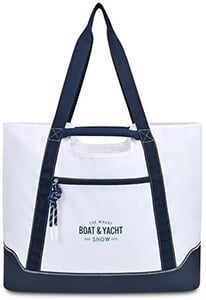 We might call this a boat tote but don't be fooled into thinking it's just for sailors. With a roomy interior and secure zippered pockets, it's the perfect tote bag for beach days, picnic lunches, trips to the park, and much more. Wherever people go this summer, so will this bag – and by extension, your brand.
4. Deluxe Fun In The Sun Kit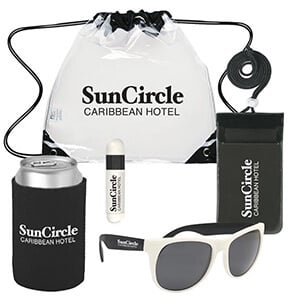 Sun, sea, sand – the beach is the perfect summer day out. Kick back and enjoy the rays with this Deluxe Fun in the Sun Kit. It's packed with a sunstick, sunglasses, a waterproof pouch, and a Kan-Tastic beverage holder to keep your refreshment of choice ice cold.
5. Waterproof Gear Bag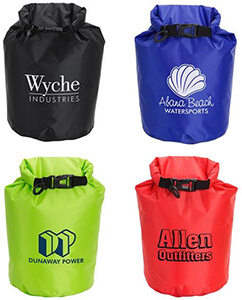 Summer means water sports. And water sports mean getting wet. But let's be real – you're not leaving your phone at home. Using this 5-Liter Waterproof Gear Bag means your belongings stay dry no matter how many times you fall in. All aboard!
6. Heritage Supply™ Campfire Sticks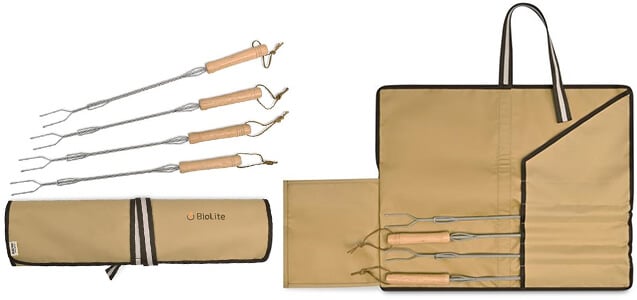 What's the best campfire snack? S'mores! These campfire sticks deliver the most perfect toasted marshmallows. Their telescopic arms keep everyone's hands away from the flames, making them the perfect match for family trips to the great outdoors. Pro tip: these also work great for hot dogs!
7. Camp Supplies Kit
If you've ever been camping, you'll know that preparation is everything. The compact Camp Supplies kit comes with all the essentials you need for the perfect outdoor experience, with over 50 pieces of equipment neatly packaged in stackable tins. It's the perfect promotional item for outdoor adventurers.
8. Mineral Sunscreen Combo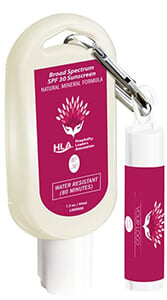 The sun has a habit of sneaking up on you when you're least expecting it. We're not going to complain about an overcast morning turning into a beautiful day, but your skin might. With this 2-in-1 mineral sunscreen combo, there's no need to get caught without sunscreen. It's portable enough to take everywhere and even comes with a carabiner clip to attach it to your bag.
9. Picnic Table & Carrier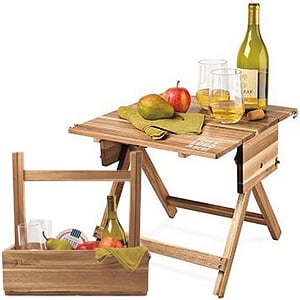 Picnic table or basket? How about both? This clever Picnic Table Carrier not only functions as a picnic basket for your summer snacks but also transforms into a low-profile table that's the perfect al fresco dining destination.
10. Waterproof Speaker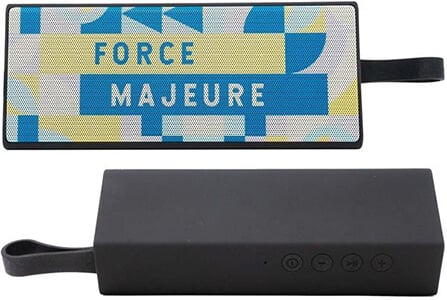 Music just hits different in the summer. From warm summer evenings to days with friends at the beach, no summer get-together is complete without the right soundtrack. This custom-branded Hydrobump™ Waterproof Speaker gives its owner the power to be the party DJ and in turn, the party hero.
11. Picnic Blanket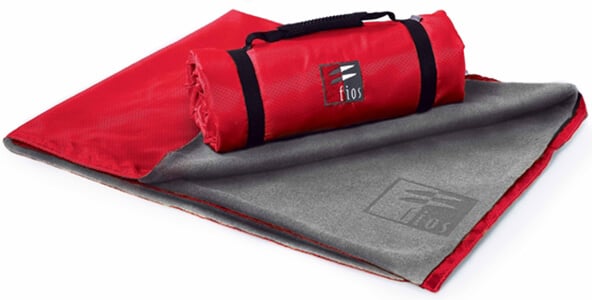 There's no better time for a picnic than the summer. But nobody wants to deal with damp grass or bugs near their food. Enter the Tek Explorer Picnic Blanket. With a fleece-lined interior and water-resistant exterior, this blanket is the perfect fit for summer picnic dates.
12. Recycled Backpack Cooler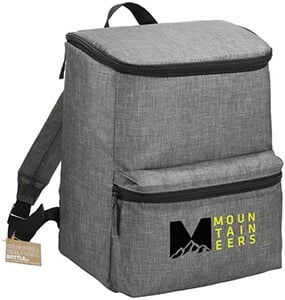 There's nothing quite like an ice-cold drink on a hot summer's day. This Backpack Cooler lets you pack 20 cans – more than enough to make a few new friends. It's perfect for parties in the park, beach days, golf trips, and more, plus it's made from recycled material. We'll cheers to that!
13. Game Day Event Chair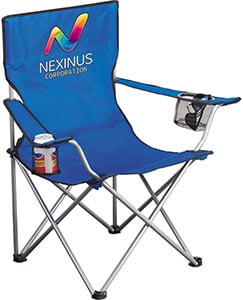 Summer means the football season is right around the corner. This chair is perfect for enjoying your next tailgate in style. If tailgating isn't their thing, they can take it camping or to the beach – we promise it'll be just as comfortable.
14. Solar Lantern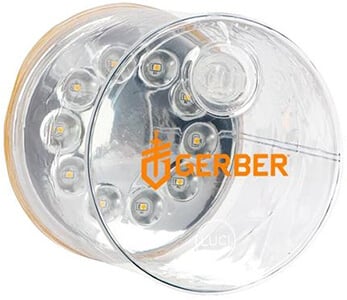 Stay safe this summer with this solar-powered inflatable lantern. It's perfect for camping trips, emergencies, or even just navigating around the backyard after dark.
15. Reversible Cotton Bucket Hats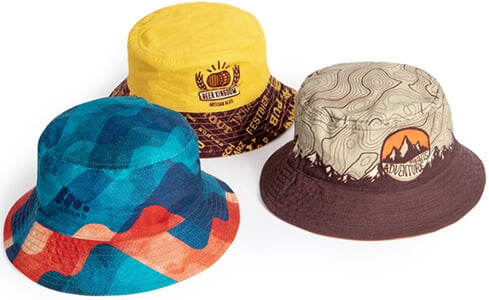 The bucket hat is having something of a renaissance in recent years, and this summer will be no different. These stylish hats help their wearers stand out from the crowd with a wide range of eye-catching designs that are sure to turn heads.
16. Bodie Short Sleeve Tee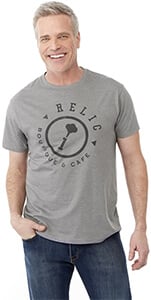 Sometimes, it's best to keep it simple. And when it comes to simple, you simply can't beat a high-quality, super comfortable t-shirt. That's exactly what the Bodie short sleeve tee is. With twelve colors and a range of men's and women's sizes, finding the perfect fit is easy.
17. Original Penguin Oxford Polo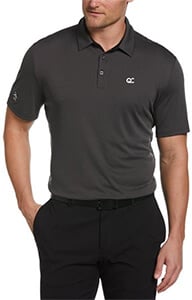 Some promotional items are timeless, like this Original Penguin Oxford Polo. Whether you dress it up with a smart sports coat or wear it to your next golf tournament, you'll be the talk of all your friends while enjoying the comfort of this shirt's breathable, moisture-wicking fabric.
18. Unisex Full-Zip Hoodie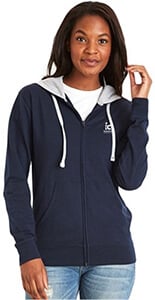 Summer evenings are made to be spent outdoors. But once the sun starts to set, it's normal to reach for a cozy hoodie to keep the party going. This unisex hoodie comes with a full zip, making it the perfect fit for those breezy summer nights.
19. Ultra Light Cooler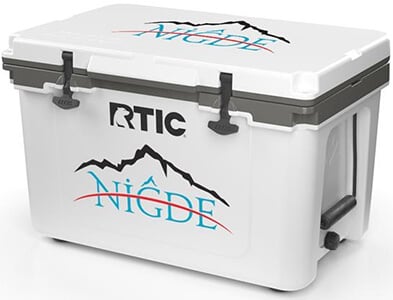 Who's the most popular person at a summer party? For us, it's a tie between the chef manning the grill and the legend that rolls up to the party with a huge cooler full of everyone's favorite drinks. This cooler uses the latest technology to keep drinks cool while remaining portable.
20. Eddie Bauer Rain Jacket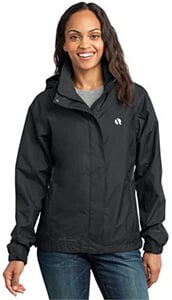 Sometimes, you need a little more than an umbrella. Sometimes, you need a completely waterproof jacket that keeps you dry, no matter how many rain clouds Mother Nature sends your way. That's exactly what you'll get with this Eddie Bauer Rain Jacket, which comes complete with a hood.
21. NAYAD® Trouper Tumbler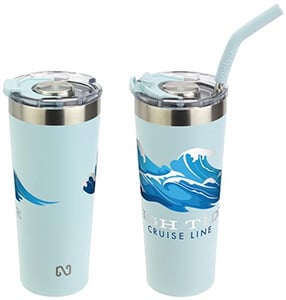 Whether it's an iced coffee or a piña colada, sipping an ice-cold drink on a hot summer's day is an unbeatable feeling. These 22 oz. double-walled tumblers from NAYAD® keep drinks cold for 12 hours and come with a straw plus a cleaning brush. Bottoms up!
22. Deluxe Cooling Towel

Sometimes, the heat can just be too much. That's especially true for popular summer events like golf tournaments, charity fun runs, and other outdoor activities. This Deluxe Cooling Towel is the perfect way to keep your guests cool no matter how warm the weather gets.
Get the Best Summer Promotional Items for Your Brand

Choosing the right promotional products is key to driving brand loyalty. You want summer giveaway items that will spend the next few months being used on family days out, fun summer activities, and exciting vacations – not languishing in a closet.
If you're struggling to choose promotional items for your brand, speak to a GoDelta Brand Consultant. We'll help you find the perfect promotional items for your next event. Kick back, relax, enjoy the summer, and let our experts handle the details.