A company's brand is the heart and soul of the organization. It's what builds recognition, trust, loyalty, and ultimately growth. But sometimes, as a business expands or changes direction, they outgrow their old brand. Their current identity is holding them back, and they realize it's time for a refresh.
Companies don't always stick with their original brands. And that's okay. Major brands like Dunkin' Donuts, Apple, and Uber have all completed a successful brand launch. The key is to take a strategic approach and create a new identity deeply rooted in your company's mission and vision.

How? First, determine when (and if) a new brand launch campaign is necessary.
Make Sure Your Rebranding for the Right Reasons
We'd be doing you a disservice if we didn't acknowledge the risks associated with rebranding. When not approached strategically, with a clear purpose in mind, rebranding efforts can go horribly wrong. If you're considering a new brand launch for the following reasons, you might want to rethink things:
Rebranding just to get attention.
Rebranding to increase brand awareness efforts.
Rebranding because of a crisis.
Rebranding because you're bored, and just want change.
Okay, now that we've got that out of the way. Why should you launch a new brand?
Change in Market Positioning - Maybe you're trying to reach a new target base, or you are trying to expand to reach a completely new audience.
New Mission - Perhaps you've realigned your "why" as a business, and have a new vision, mission and values that need to be centered around a strong (and new) identity.
Expansion - Maybe you're growing to reach new locations and need to refresh your brand to be relatable to these new audiences.
If you still feel that launching a new brand is the right choice, keep reading to learn how to create a successful rebrand strategy.
12 Steps to Creating and Launching a New Brand
Rebranding is always done for strategic business reasons, so the rollout of your new brand should be strategic, too.
If your company is planning to launch a new brand, you undoubtedly want to make sure that the change goes over without a hitch. So, how can you leverage your existing audience for a successful rebrand without confusing anyone?
Here are our 12 proven steps for a successful brand launch campaign.
Step 1: Reestablish Your Brand's Target Audience
Your brand (new or old) should always be centered around your customers. So, it makes sense that the first step in any rebranding campaign is to identify who your audience is and decide if you're effectively reaching them with your current identity. Think about how you can better position your brand to connect with these customers.
Take a hard look at your current customer data. Hash out who is buying from you currently. Are these your ideal customers? If not, who is?
Your company wouldn't have a purpose if it wasn't for your buyers. So any successful brand launch campaign should always start here.
Step 2: Redefine Your Company's Vision and Purpose
Remember, your brand is your company's identity. So it should be founded on a clear "why". Without vision and purpose, your brand will lack the authenticity it needs to genuinely connect with buyers. Ask yourself the following questions:
What does your company do?
How does it do it?
Why is it doing it?
Consider this example from Hotjar, who recently launched their new brand. They were able to create a cohesive new identity surrounding their product vision and purpose.
Hotjar identified their vision as "transforming user insights into business outcomes, putting people at the center of every product."
Hotjar also identified their purpose as "inspiring change through empathy."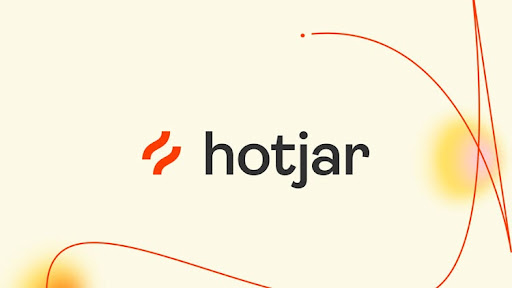 Take a look at Hotjar's new brand identity. The logo design, color scheme, typography, and imagery were all fueled by their vision and purpose. The icon, made up of two lines, represents the user journey while still representing the letter "h." Hotjar worked to show inclusivity in their final design by creating imagery that represents the spectrum of human emotion, from angry clicks to happy and content browsing.
By re-evaluating your company's "why" and clearly outlining your vision and purpose, you'll set yourself up to create a stronger and more authentic brand for your company.
Step 3: Rebuild Your Brand Identity
Ah, we've arrived at the fun part. The actual rebranding process. This is where you create the tangible elements of your brand identity. Here are the elements you'll want to consider as you go through your new brand launch campaign:
Logo - Before redesigning your logo, you'll want to consider your current design. How can you recreate it in a forward-thinking way while still keeping some recognizable elements? Isolate some of the best qualities in your current logo, and use them to transition towards the new design. Aim for simplicity. When evaluating what you have now, ask yourself if there's anything you can get rid of or simplify while keeping the attributes that your target customers associate your brand with.
Color Palette - Color is an important part of branding. In fact, some of the most powerful brands have become synonymous with specific colors. For instance, in the B2B world, HubSpot dominates the world of orange, whereas when you think of LinkedIn, blue probably pops into your head. Consider the psychology behind certain colors in conjunction with your vision and purpose. What colors can you choose that will clarify your brand's message?
Typography - Font matters. Just like your color palette, typography can have an effect on the overall impression your brand image gives. When evaluating your font, consider your target audience. Then consider the personality behind popular typographies. For example, Sans-Serif font is more modern and minimal, while Slab Serif is considered more bold and quirky. You'll also want to consider readability. Think about your different marketing channels and what fonts show up well.
Other Imagery - Finally, you'll also want to consider how other shapes and graphic elements will play into your brand identity. If you're launching an entirely new brand, you'll likely need to reconsider your imagery and make sure it fits within the new brand identity.
Step 4: Set a Launch Day
Now that you've defined your new brand identity, it's time to think about execution. When launching a new brand, it's best to have a clear Launch Day. This allows for a distinct flip of the switch, and ensures you have everything lined up for a seamless transition.
What is a good Launch Day for my company's brand launch?
Ideally, at least 60 days or more in the future.
Avoid holidays and weekends.
Look at your website traffic analytics and determine what 48 hour period on your website includes the historic highest average traffic.
Consider aligning your launch date with an event, conference, or promotion to increase awareness and traffic on your brand launch for a faster brand shift. (We'll discuss why this works in step 9)
Step 5: Build a Schedule
From your Launch Day, reverse engineer all of the steps you will need to take for a full and exhaustive brand launch. Identify all of the areas where your brand is visible, and plan when and how you will update them. Your list should include every single small item, and might look something like this: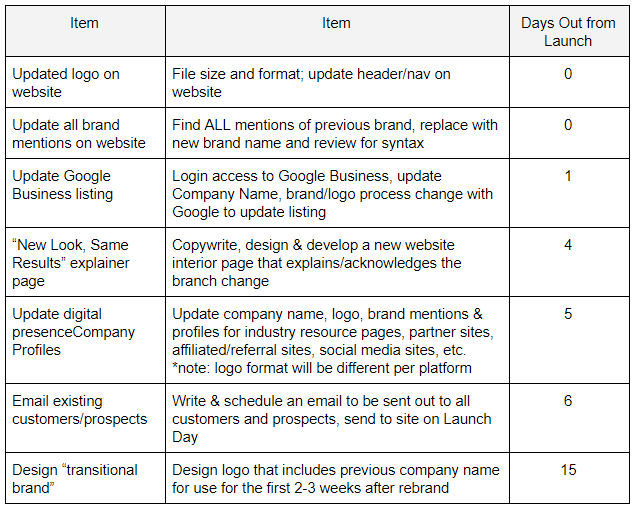 This list is just a sample; your list will be much longer, and the schedule will fill up for your marketing team for the 2 months prior to launch.
Creating a schedule in advance is a great way to stay ahead of changes, cement your brand message well in advance of any implementation, and give your team a comprehensive map of how to go about the brand launch. You might have some items that you add over time, which is to be expected.
Step 6: Build a Transitional Brand
The "transitional brand" is a great way to get your existing audience used to the new name, look, and brand while acknowledging its previous iteration. It's kind of like how consumer goods will add "New Look, Same Great Taste!" to their packaging.
If you're simply updating a logo, a transitional brand may not be not necessary. But it is highly recommended for any brand change that includes a change in the company name.
What is a "transitional brand"?
Recently, we completed a rebranding campaign for a healthcare startup that was changing their name from Fit4D to Cecelia Health. To avoid confusion for their existing audience, we designed a transitional logo that included the new name with a small line under it "formerly Fit4D".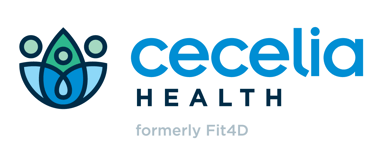 Depending on your sales cycle, you can leave your transitional brand on your digital profiles and website for up to 6 months after your rebrand. The goal is to give your existing audience reassurance that they are still in the right place.
Once the transition is established and you have no prospects in the pipeline that would be confused by landing on an unfamiliar brand's website, you can swap out the new brand without the transitional message across your digital profiles.
Step 7: Develop Brand Launch Messaging
Why is this brand change happening? Your customers and prospects will want to know, and it is in your best interest to make it a transparent and positive change.
For Cecelia Health, I created a personalized spin on the brand change. It appealed to the customer as a human, not a sale, and added a hook to get web visitors to want to learn more about the change:
Because of Cecelia

Because of one remarkable CDE, our mission is to improve the health of people living with diabetes and other chronic diseases.

#becauseofcecelia
This concept drove the updated profiles across the web and inspired social posts and website messaging to clue the audience in on why the change was happening —and why it was a benefit for them.
While you might not think there's a story to be told behind a rebrand, there always is one. Learn it, humanize it, and tell your audience about it. They'll remember the brand and understand the reason behind the change, which is a smart way to decrease any potential churn during a rebrand.
Step 8: Develop New Brand & Rebrand Assets
Comb through your website and digital marketing hub as it exists today, and identify what downloads you will need to edit and re-upload that carry the new branding. These might include:
Calls-to-action
eBooks
Whitepapers
Tipsheets
Email templates
Landing pages
Develop newly branded versions of these in advance, so on Launch Day you simply need to update the links to the new files. Keep a list of what you update so you can check them all off on Launch Day.
Step 9: Build Out an Explainer Page
In our sample List of Changes, I included a "New Look, Same Results" explainer page task. If you've developed your brand change message in step 3, creating this new page will be simple and straightforward.
The explainer page should be easy to find, so include a link to it in your homepage hero for Launch Day and a month or two afterwards. Consider adding value to the page for prospects, and include a conversion path as well as all brand change details.
If you use a marketing automation platform like HubSpot to track conversions, create a new landing page and form so you can tell which conversions can be attributed to this explainer page. This will come in handy when you get to the reporting stage after your launch.
Step 10: Plan Social Media Transition
Social media platforms have strict rules about how to change your company's profile and associated pages or groups. These change regularly, so check directly with the different platforms to best anticipate the process each requires to change your brand in time for Launch Day.
Some platforms don't allow a name change, and require a new Company Profile or Page to be created. You will probably be able to apply to transfer your existing audience to a new page, but check the platform's requirements before making any changes. For example, you might be required to submit a published press release to corroborate your brand change request, which requires advance coordination with your PR department.
Step 11: Set Up a Paid Advertising Campaign
Revisit your website's analytics. Which search engines drive the most traffic to your site? Consider creating paid advertising campaigns on these search engines to increase awareness of your brand change.
The strategy here is to bid on both your old brand name as well as your new name for the first 6 months after Launch Day. Create ad copy that acknowledges the old name and the new name, and creates buzz around it! We want search users to want to learn more about your company and feel positive about the brand change from their first interaction with it.
Benefits of a Paid Search Campaign During a Brand Change:
If any one of your existing customers are going to Google, Yahoo or Bing and typing in your company's former name, they should be able to easily recognize that the brand changed and why.
Remember when we discussed setting your Launch Day to coincide with a larger event or conference back in step 1? This is because attendees for those events often turn to their phones to quickly research companies they encounter at the events, or for details about speakers and sessions at the event.
For our success story, we piggybacked on the swell of search traffic that was doing searches during the conference. We did this in two ways: targeting the geographical location of the conference, and bidding on conference-related terms. It allowed our new brand to get in front of a specific target audience that we knew was relevant to the company.
Here's an example of a paid search ad piggybacking on an event:

We got in front of the conference attendees minutes after Cecelia Health presented on the mainstage, which led to a spike in engaged traffic for the rest of the conference.
Step 12: Set Goals & Report Back After 30 Days
Before Launch Day, set some goals to inform your launch performance metrics.
How do I set a traffic goal for my brand launch?
Use your existing reach and audience, and add 20% for a tangible goal. In order to calculate your existing reach and audience, take a look at the following metrics:
Average website page views or visitors per day
Followers on each social media platform
Industry benchmarks for click-thru-rate and cost-per-click for ads platforms
Average social post engagements (per post, organic or paid)
Take your average views, and set a goal for impressions to reach 20% more than your existing average. For engagements, set a goal for 20% more engagements than your average. Knowing your existing audience size and average engagement rate will help you gauge whether you reached new audiences during your rebrand or simply engaging more with your existing audience.
For our sample, we established the following goals to gauge the success of the entire launch campaign, which lasted for 7 days including Launch Day:
2,500 impressions on social posts
4,000 ad impressions
250 engagements on social platforms
2,500 website pageviews
1.95 pageviews per user
New Brand, Better Results
No matter how established your brand is or how far-reaching your rebranding campaign is, having an actionable strategy and timeline in place will set your company up for success. Follow these steps to bring your old audience along, as well as grow and engage your audience moving forward.