Grow your business with the inbound method
The buying process has changed. Sixty percent of a prospect's decision is made before they ever get in touch. People are searching online for answers to their questions and solve their pain points. Will your company be the one to provide answers and solutions?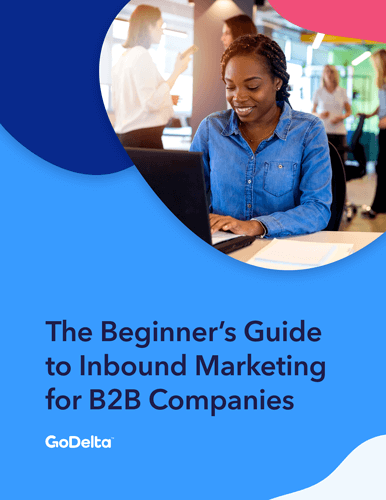 Jumpstart your inbound marketing with:
Data on the B2B decision-making process
Strategies for getting found online in your industry
Processes that attract and convert leads online
Tips for creating content your prospects will love
About this guide:
Discover how inbound marketing can help you grow your business by attracting, converting, and closing the sale with your ideal buyers. And the process isn't over once they're customers. Turn them into brand advocates by delighting them after the sale.
Instead of interruptive "outbound" style of marketing, inbound marketing focuses on creating quality content that organically attracts leads to your company and product. Your audience is looking for resources to help them solve their problems. With inbound marketing, you provide those resources and become the obvious choice when it's time to buy.
Who is this for?
Chief Marketing Officers
Content Specialists
Marketing Managers
Business Owners
Interns