Prove the value of your marketing efforts
Do you know which metrics actually matter to your boss? It's not that other metrics don't matter, but it's crucial to convey your performance in a way that the C-suite can get excited about. In this cheat sheet, we'll go over the six metrics that matter most when reporting.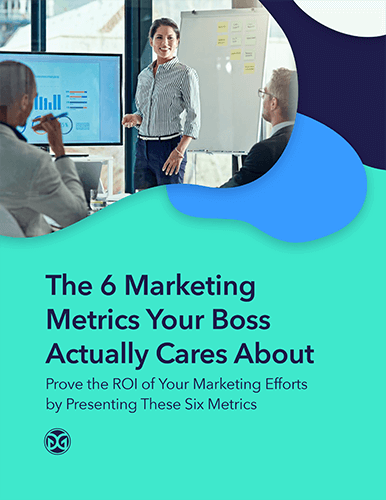 What you'll find:
Six marketing metrics that will prove the value of your marketing efforts.
Formulas and examples to help you calculate your own metrics.
Explanations and scenarios of why these metrics are important and how to interpret them.
About this cheat sheet:
As marketers, we work tirelessly to move the needle on a sometimes laundry-list of metrics. But with studies that show 73% of executives don't believe that marketing drives demand and revenue, we have to make sure that we can prove the ROI of our marketing efforts.
Expect to report on data that deals with the total cost of marketing, salaries, overhead, revenue, and customer acquisitions. When you can present marketing metrics that resonate with your decision-makers, you'll be in a much better position to make the case for budgets and strategies that will benefit your marketing team now and in the future.
Who is this for?
Marketing Managers
Content Specialists
Social Media Marketers
Interns