Editor's Note: This blog post was originally published in August of 2016 and has since been updated to incorporate 2020 promotional trends.
Special events, employee recognition, and client gifts—all of these occasions are perfect opportunities to order custom, remarkable promotional giveaways that take your brand (and possibly your budget) to the next level.
But what about the everyday promotional products—the items that you keep on hand and give out to employees, customers, and prospects on a daily basis? What are the must-have items you should always keep in stock?
We've got you covered! This is a list of the 5 types of promotional giveaways smart marketers should always keep on hand. You never know when the occasion will arise to delight someone with a promo product.
1. Technology-Related Giveaways
The best promotional products are all about usefulness, and tech giveaways get their own spot on this list. They're some of the most useful promotional products you can buy. But beyond their usefulness, tech giveaways are also some of the most popular promotional products.
So, why exactly are tech-related giveaways must-haves for smart marketers? One of the main goals of giveaways is to increase brand exposure, and an effective way to do that is by giving away products that people find valuable. Quality products that are useful and valuable are more likely to be used often—and possibly get shown off.
Ideas to get you started:
Outdoor Waterproof Bluetooth Speaker
2. Good, Better, Best Promotional Items
Rather than categorizing promotional items by price point, smart marketers should create "good, better, and best" categories. This will help you get organized at events to have giveaways as needed. For example, some items can be given to everyone who walks by, while others should be reserved for sales reps who are connecting with prospects.
Create categories with 3-5 products and you'll be prepared for any situation.
Ideas to get you started:
Good
Bowie Softy Metal Pen with Rubberized Finish
Spray and Wipe Phone Sanitizer
Full Color Custom Neoprene Can Insulator
Better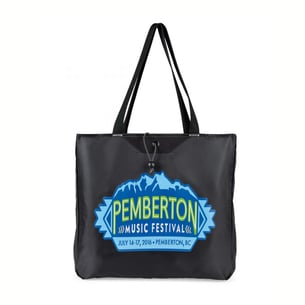 Pantone Matched Jacquard Dress Socks
Pantone Matched Blue Light Glasses
Best
Sherpa 11-oz Vacuum Tumbler and Can Insulator
3. Connected Workspace
More employees are now working remotely—companies are transitioning from the typical office setting to working at home or co-working spaces. That being said, smart marketers still have the opportunity to give away promotional products that work for remote employees. Products that are highly useful and make remote working easier are going to resonate well.
Ideas to get you started:
Hard Bound Notebook with Pen Pouch
14-oz Copper-Lined Insulated Mug
Desk Kit with Wireless Charging Pad
Executive Desk Lamp with Multi-Function Display
Custom Unisex Dye-Sublimated Hoodie
4. The Item Your Employees Love Giving Away
When promotional products are given genuinely and enthusiastically, they're so much more successful. That's why it's important to have a stock of promotional items that your team members love giving out. In every company there's that one branded item that everyone loves.
Smart marketers know that having giveaways their employees actually enjoy handing out (and using themselves) is a necessity. It creates brand advocates, turning your team members into promoters of your brand.
Ideas to get you started:
PopSocket
5. Promotional Items that are Fun and Stand Out
Your giveaways shouldn't be all business, all the time; sometimes it's important to show a fun side of your company. If you want to stand out to your consumers, try giving away items that are a little outside of the box.
These are the types of products that will make you consumers say, "Wow!" They help your business by leaving a positive lasting impression. Plus, it'll show that your team has fun and loves what they do. When the time is right, giving away fun promotional items can brighten anyone's day.
Ideas to get you started:
Emoji Stress Buster Stress Reliever
MopTopper Eye-Popping Phone Stand
Key Takeaways
So what makes a promotional product good to keep on hand? Here are the key factors to consider when ordering giveaway items:
Usefulness
Quality
Creativity
Keep in mind these key takeaways and items above when deciding which products to stock up on. You'll effectively promote your brand with these must-have giveaway products.