You've probably gotten to know a little bit about me from reading my blogs. By this point, you should know that I have over 18 years of experience working in the promotional products industry. Here's something else you should know that's equally important: I know my chocolate. Lake Champlain Chocolates and Lindt are some of my favorites, and that's just to name a couple!
While most of us associate specialty chocolates with Valentine's Day treats or birthday gifts, I know that corporate logo chocolates make some of the best employee and client appreciation gifts due to their uniqueness as an edible promotional product.They can even be used as event giveaways!
However, you don't need to just take my word for it! Here are 3 reasons why corporate logo chocolates make great appreciation gifts and hand outs.
Reason #1: Branded chocolates are heartwarming, personalized gifts.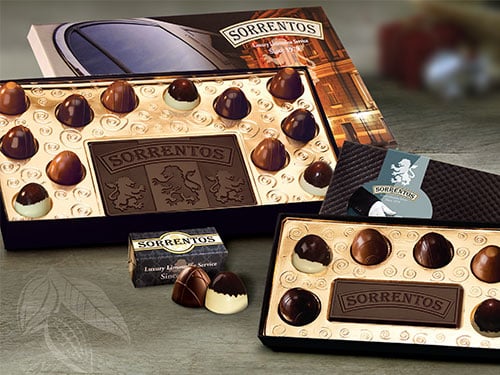 Sure, a physical product with a branded logo is a great gesture, but there's something special about receiving and edible gift just for you. Think about it: people most often receive chocolates as gifts from loved ones for holidays and other special occasions, so if your clients or employees receive high-quality branded chocolate from you, they will associate your brand with positive feelings of appreciation and warmth. That's a great way of forming a positive brand image in the minds of prospects.
Remember, chocolates branded with your company logo are items that have been crafted with care and packaged to perfection just to show your appreciation. Every company should use this smart marketing strategy to their advantage.
Reason #2: They taste as good as specialty, name-brand chocolate.
There are definitely some misconceptions about quality and taste when it comes to any kind of branded edibles. But as I said before, I know my chocolate, and I have taste tested many of the brands that I order for my clients. My two favorite promotional chocolate brands are Chocolate Chocolate and Astor Chocolates. Let me tell you, there is absolutely no difference of quality or taste from "established" chocolate brands and promotional food companies.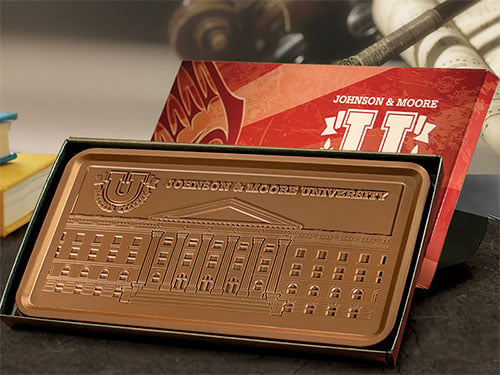 The personalization aspect of branded chocolates is not to be underestimated, either. The detail that goes into manufacturing these chocolates so to accurately portray your logo is astounding. You can't get this level of artistic precision from a box of store-bought chocolate!
Reason #3: Versatility is paramount! Promotional chocolates work for any occasion.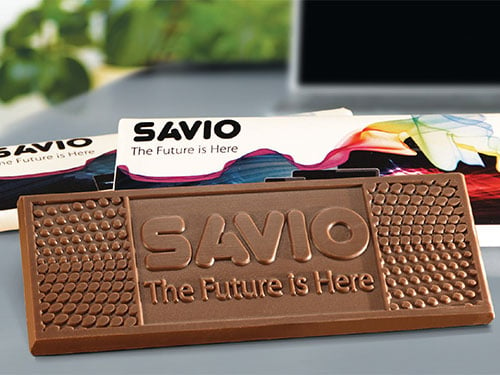 Also, who doesn't like chocolate? If you're not sure of a promotional product to order, I recommend going with a crowd-pleaser like tasty chocolate. In addition to being universally liked, the best part about corporate logo chocolates is that they are useful promotions for nearly any marketing occasion. Take a look at how you can use corporate logo chocolates to benefit your marketing strategy:
Thank You Gifts
Whether it's a gift for customers or employees, it's important to show your appreciation of their dedication to your brand through thank you gifts. I've had clients give out logoed chocolate bars to their current customers as a simple but effective thank you.
Trade Show Giveaways
People are always hungry at events, so be the booth that caters to attendees' needs! Even though it's a short term hand out, your brand will be remembered for fulfilling their needs.
Special Occasions
Show that your company has sentimental values by giving out boxes of branded chocolates for birthdays and holidays. Employees and clients will appreciate being remembered on these special days! What a great way to shape a positive brand personality.
Key Takeaways
Promotional chocolates are an underrated gift in the marketing world that has paramount promotional benefits. Your customers and employees will feel the heart-warming effects of receiving a personalized, tasty gift. Show your appreciation in a way that will touch your target audiences.
Quick Tip
If you're ordering your chocolate during the summer months, take extra precautions to make sure it doesn't melt in the summer heat. Don't worry; there are special "cooler" type boxes for that!