If you told me two months ago that we'd all be wearing face masks, I wouldn't have believed it. But here we are, in the novel coronavirus era when personal protective equipment is expected.
As a precautionary measure to protect against and slow the spread of COVID-19, the CDC recommends wearing face masks. New information is emerging daily about the do's and don'ts on wearing masks, but we know that they help slow the spread of COVID-19, along with the best defenses: handwashing and social distancing.
There are three categories of face masks that vary in how they protect the wearer or those around them while in close contact with people, so knowing when to wear which is key.
When Do You Need to Wear a Mask?
The virus spreads between infected people interacting at close distances. In a grocery store or on a bus where it's hard to maintain the recommended 6-foot distance, a mask protects those around you in case you cough or sneeze.
Wear a face mask when:
Going into a public space
Taking care of someone infected with COVID-19
Coughing or sneezing
For those looking for the differences between masks and which ones to don for the correct application, here is what you need to know about the 3 types of face masks.
1. Disposable Face Mask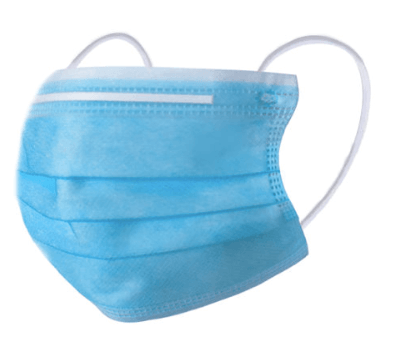 A disposable mask helps block large particle droplets, splashes, sprays, or splatter that may contain viruses and bacteria from entering through the mouth and nose. It's important that a disposable mask:
Is worn for the protection of others.
Must be approved by the FDA.
Is discarded after a single use. Wash hands for at least 20 seconds using soap and water.
2. KN95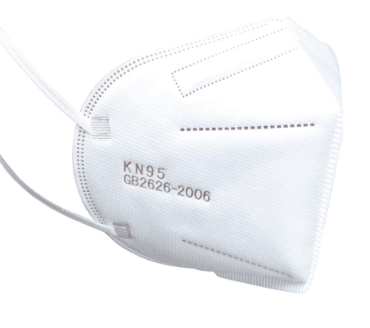 The KN95 mask captures 95% of tiny particles from entering through the nose or mouth. It is an equivalent mask to the N95 mask which is used in the United States, except this model is produced and regulated by the Chinese government for comparable safety standards. The FDA has extended usage for the KN95 when surgical grade masks like the N95 are not available.
Wear close, fitted to the face for an airtight seal and proper protection.
Worn only by medical professionals and front line workers.
3. Cloth Masks

A cloth mask is worn by the general public and limits the spread of germs. For individuals who aren't displaying symptoms, a cloth mask is the standard protection for use in any encounter to slow the spread of diseases like COVID-19. The CDC currently recommends wearing cloth masks in any public setting, while maintaining social distancing, and specifically in situations where safe social distancing is difficult to maintain.
These masks are not a replacement for the N95 mask or KN95 mask.
Wash after each use.
Covers the mouth and nose to reduce the spread of germs from coughing, talking, and sneezing.
Not a medical grade mask.
Conclusion
While personal safety and public health remain intertwined, having a face mask and using it correctly is always a good measure to take in addition to practicing social distance and diligent hand washing. Remember:
Face masks should be used in public places, such as grocery stores or public transportation, where other people are around or have been.
Wear a mask that is appropriate to your exposure risk.