Since I first published this article a couple years ago, cotton polo shirts were once considered standard business casual attire. But with changing trends and the emergence of new fabric technologies, moisture wicking polo shirts, or sport polos, are quickly becoming the must-have logo apparel for many companies. Additionally, with the weather getting hotter, comfort should be a top priority for employees, whether they work outside or not.
Moisture wicking polos are most often made of polyester, which not only helps the garment stand up to countless washing machine cycles and stay wrinkle-free, but also gives the final product a shiny finish and smooth texture. Many of my customers prefer moisture wicking polo shirts to traditional cotton polos because they find them more comfortable and breathable, especially outdoors.
Here is my list of the best moisture wicking polo shirts that will help your employees stay comfortable, whether they work inside or out.
GOOD: Port Authority Silk Touch Performance Polo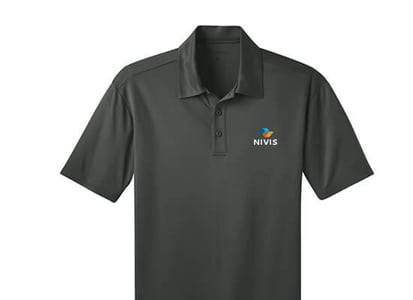 This durable moisture wicking shirt is also snag and wrinkle resistant. Thanks to PosiCharge technology, this shirt holds its color for a professional look that lasts. This style is also available as a women's polo shirt.
Since we first blogged about the Port Authority Silk Touch Performance Polo, this product has quickly become a very popular choice for many of my customers.
BETTER: Sport-Tek Dri-Mesh Pro Polo
This stylish polo includes strategically placed ventilation panels to add to make a cooling difference. Stretch-enhanced gussets add mobility and breathability. Also available in a women's cut.
BEST: Cutter Buck DryTec Championship Polo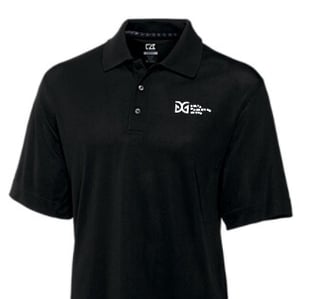 Say hello to your new favorite polo shirt! With an unbeatable combination of style and performance, this polo will quickly become a staple in any man's wardrobe. This machine washable moisture-wicking shirt features a double-faced collar with spandex to retain its shape, as well as side vents to keep you cool. With a classic fit, this shirt is sure to stand out.
Promotional Cutter & Buck has been in high demand since this blog post was initially written. I still highly recommend Cutter & Buck's polo as the best moisture wicking polo shirt!
Stylish, moisture wicking sport polos are perfect for outdoor events this spring and summer. The next time you need embroidered corporate logo apparel, think beyond the standard cotton polo shirt in favor of something trendy and functional. Don't hesitate to reach out to a brand specialist (like me!) to help you choose the best moisture wicking polo shirts for your employees.