When we talk about sales collateral, we're no longer just talking about generic paper brochures, catalogs, or flyers. The modern sales rep needs sales collateral that is hyper-targeted towards personas, effectively engaging to prospects and persuasive enough to convert leads and drive sales.
In today's competitive market, buyers demand to be valued. Yet, 77 percent of executive buyers claim salespeople don't understand their issues, and 78 percent say salespeople don't have relevant examples or case studies to share with them. When sales collateral isn't prioritized, sales reps fall behind, failing to connect with their buyers needs.
But when content is crafted around the buyer and their pain points, it becomes an excellent and essential sales enablement tool. In this post, we'll discuss the sales collateral best practices you need to know to create the best materials to equip your sales teams.
What is Sales Collateral?
Sales collateral can be defined as any type of content, either printed or digital, that helps the sales team move prospects, leads, or customers down the sales funnel. It's a crucial part of sales enablement, also known as the process of equipping your sales teams with all the necessary tools they need to close deals. The best sales collateral will help your reps build relationships, connect with customers, and ultimately, generate more revenue.
Types of Sales Collateral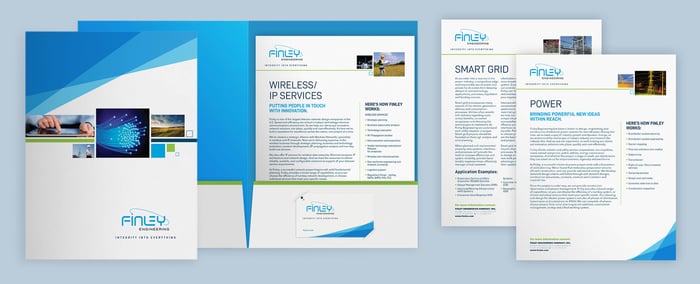 The best types of sales collateral are aligned with the buyer's journey. So before you even start thinking about creating your content, answer these critical questions:
Who is your ideal customer that you're trying to sell to?
What are the questions they most commonly ask? What stage of the sales process do they ask these questions?
What type of content can you create to help answer these questions?
After answering these questions, divide your questions into three different stages: awareness, consideration, and decision. Here's a look at common sales enablement content for each different stage.
Awareness
Blog Posts

eBooks

Webinars

Landing Pages

Infographics

Idea Books
Consideration
White Papers

Testimonials

Case Studies

Buyer's Guide

Product Brochure

Sell Sheets

Email Templates
Decision
Presentations

Pricing Guides

Sales Playbooks

Competitor Comparisons
By creating and organizing your sales collateral based on persona, pain point, and funnel stage, your content will be more effective and personalized for your unique buyer and their needs.
Sales Collateral Best Practices
Alright, now that we've got the basics covered let's take a look at some of the sales collateral best practices that you should follow when creating your own.
1. Keep Everything on Brand
Sales collateral best practice number one is branding. This is a critical part of delivering an exceptional experience to your buyer. If your content doesn't reflect who you are as a company, then how can you expect your buyers to begin to recognize and appreciate your brand?
Think about sales collateral as giving prospects an experience with your brand. These resources shouldn't just be a regurgitation of what your products or services offer.
You'll want to make sure that any sales collateral that's used and created is consistent with the rest of your brand materials. This includes fonts, color scheme, messaging, tone and voice.
2. Segment Your Sales Collateral By Persona
Any sales enablement content you create should target a clear persona. Build your strategy with your buyers as the foundation. Talk internally with your marketing and sales teams about common pain points, questions, or complaints buyers might have.
Start here, but don't end here. When mapping your sales collateral to your personas, involve your customers too. After all, who knows your personas better than the customers themselves?
Consider hosting a focus group or running a survey with some of your current customers. You might be surprised at the feedback and insights you get. Use this knowledge to create more targeted content that effectively educates your customers or prospects.
3. Match Sales Collateral to Each Stage of the Buyer's Journey
Once you've defined your buyer personas and the types of questions, concerns, and information they need, it's time to map out their journey and align your sales collateral with each stage. Make a list of each touchpoint you have with your different buyers. Make sure you have a piece of content for each stage, and that it effectively answers the questions or information prospects are looking for.
You'll also want to make sure your internal team knows when to use each piece of collateral. It doesn't do any good to have a clearly mapped out strategy if your reps don't know when to use each piece of collateral. This brings us to sales collateral best practice number 4.
4. Organize Sales Collateral in a Centralized Location

Your content needs a central and organized location where all team members can access it. This is known as a sales collateral management system. Typically, this includes a piece of software that integrates with your CRM. We usually recommend HubSpot's document library as a sales collateral management solution, but you can use any piece of software that makes your collateral easy to access internally.
When choosing a management platform consider the following:
Is the software management system easy to use?
Are all documents easy to find, locate, and download?
Does this software allow you to easily integrate sales collateral into your workflows?
Is it easy to update documents?
Keep in mind that an effective management system should allow all your materials to be easily accessed by anyone in your organization. Plus, it should be online and secure.
5. Repurpose Your Sales Collateral
A sales collateral best practice that will save your team time and money is to repurpose content. Just because you create an ebook, which of course is jam-packed with useful information, doesn't mean it has to stay as an ebook forever. Repurpose that ebook into a different type of content. You might turn it into a short social media video or a series of blog posts that can be shared via email.
Create different formats based on your buyer personas and their preferred way to consume content. Who knows, by creating various formats, you might discover something new about your prospects and their preferred way to consume content.
6. Keep Sales Collateral Up to Date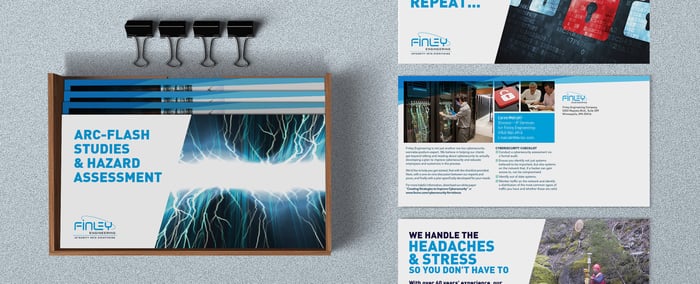 While you're repurposing your sales collateral, make sure it's all up to date too. Sometimes it's easiest to schedule time on your calendar to regularly update your collateral on a quarterly basis, or as much as it makes sense for your sales cycle. Here are some things to look for:
Updates in branding - Has anything changed throughout the year? Logos, color schemes, company name? Make sure all your documents stay brand-aligned.
Product updates - Your products and services change throughout the year. New deals might be running, prices might fluctuate. Make sure everything is accurate before you pass anything along to your sales teams.
Relevancy - Are the FAQs you're answering in your sales collateral still relevant questions? Talk to your reps, sit in on their sales calls, and think hard about whether your old content is even worth updating. If not, maybe it's time to create something new altogether.
Keeping content up to date will not only help your sales rep sell more effectively, but it will help them build trust with their prospects and customers. Outdated information will cause a prospect to immediately lose trust in your brand. Stay on top of what you're handing out and the information you're using in your sales collateral, and you'll create a better, brand cohesive, trustworthy experience to your prospects.
7. Combine Sales Collateral with Sales Enablement Tools
Finally, here's the last sales collateral best practice to keep in mind: sales collateral won't work by itself. You need tools and resources to back up your sales team for any strategy to be effective.
What do we mean by this? Well, let's say you've created highly targeted case studies that truly explain the value of your product. Maybe you've also created an email sequence to share this case study, along with email templates and playbooks for your reps to follow when reaching out. But what good is all content, if you don't have an email tool that can automate these sequences, and provide tracking insights to your reps? Without this type of tool, your content loses effectiveness and ultimately leads to more clerical work for your reps.
HubSpot is our go-to sales enablement tool. That's why we created this post on the Top Underrated HubSpot Sales Enablement Tools You Can't Ignore. But if you're using different software, or curious as to what else is out there, here are some things you'll want your software to do:
With the right tools to work alongside your sales collateral, you'll be one step closer to conquering sales enablement.
Ready to Start Implementing These Sales Collateral Best Practices?
So what have we learned? Sales collateral is powerful stuff - when done the right way. By creating content that's targeted towards your buyers, sales reps will be one step closer to converting prospects and developing long-lasting relationships that lead to brand loyalty.
Creating sales collateral is a seamless process if done right. You have to have the right mindset and the right tools in place. You also have to have alignment between both your sales and marketing teams. With everyone on the same page, and processes in place to help you kickstart your strategy, you can drive momentum and growth with sales collateral that converts.