Sometimes generational marketing can sound a bit like alphabet soup. From Gen X to Gen Z… what's the difference between each one, and what are the defining traits that marketers should know?
That's why we started this generational marketing series focusing on the characteristics and values that define each group. Fueled with this knowledge, we'll be more aligned with our audiences, and how we can use the power of promotional products and gifts to connect with our customers.
In this post, we focus on how to market to millennials with promotional products. Let's start by getting a better understanding of who the millennial is, before discussing their defining traits, and how to choose products that align with these core values.
Who are Millennials?
It depends on who you ask. There seem to be some discrepancies between the birth ranges, depending on the source. According to the Pew Research Center, Millennials are classified as those born between 1981 and 1996. But some cite this Generation as starting in 1980 and born as late as 2004. In general, you can expect their age range somewhere between the early to mid-'20s to early to mid-'30s.
The Millennial generation is also known as Generation Y, as they fall in between Gen X and Gen Z. Their name is derived from their relationship with the new millennium. Most were born near or came of age during the dawn of the 21st century. Born during an economic boom, Millennials have also been branded as the "optimistic generation".
They are known for their technological skills, often referred to as digital pioneers. Because they grew up with the rise of the digital world, they've learned to adapt and grow alongside technological advancements. Because of this, they've become educated and empowered consumers, and have learned how to tune out most forms of traditional marketing.
So how do you catch the attention of a generation who is used to skipping ads and ignoring marketing messages? The answer lies in experiential marketing. That's why it's so essential to learn how to market to millennials with promotional products.
Experience Based Gifts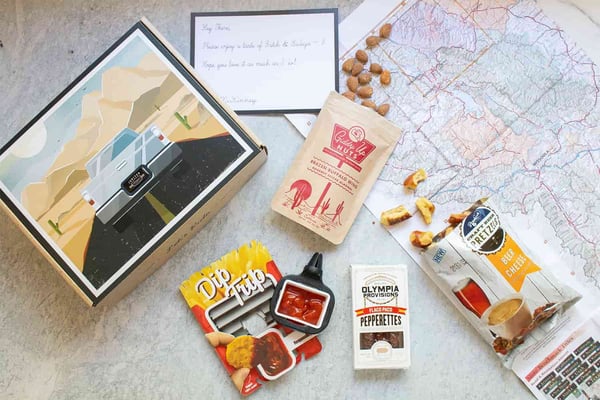 One of the defining characteristics of the millennial generation is their relationship with shopping, ownership, and products. According to a survey by Harris Poll and Eventbrite, 78 percent of millennials would rather spend money on an experience rather than coveted goods like a house or a car. Similarly, research by TotalRetail found that 45 percent of millennials expect more engaging experiences with brands. They want brands to build relationships and engage with them.
This is what makes promotional products such an effective marketing strategy when it comes to millennials. By giving gifts, you're not only showing you care about these customers or prospects, but you're also giving them a chance to engage with your brand. But creating a memorable brand experience goes beyond just placing a logo on a product. You need to turn your promotional products into true gifts.
Consider investing in custom packaging, and including branded and personalized notes with your gifts. Remember a gift isn't just about the product itself. The unwrapping experience is one aspect that millennials will appreciate and enjoy more so than older generations.
Additionally, think about gifts that actually give an experience. Themed kits or gift packages that allow your customers or prospects to create special memories will go far with millennials. Think creatively about what your target customers value and appreciate, and give customized gifts based on their particular interests. Our brand team experts can help you put together your own gift package, or get inspiration from some of these ideas below.
Retail Inspired Items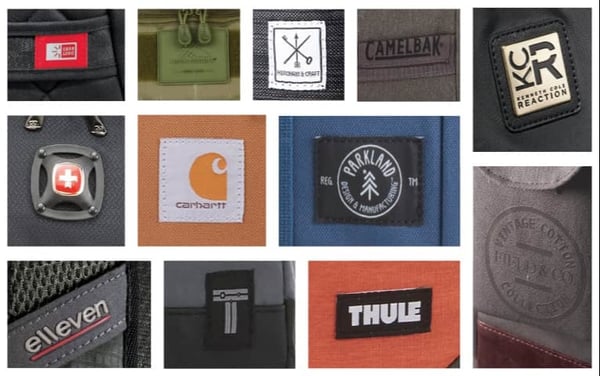 Millennials, more than any other generation, value brand names. They are the most loyal generation to their favorite brands, with just over half of millennials claiming they stick to the brands they trust. This differs dramatically from Gen Zers, who may be more impacted by the personalization movement, and prefer products that scream individuality.
Millennials have been seen to cozy up to brands. And they're known to pay more for preferred labels. So choosing retail inspired products can really catch the eyes of these prospects.
Think about popular brand names in each category. Yeti, North Face, Contigo, and Camelbak are just some trending brands that have custom promotional product options. Explore our retail inspired collection for more ideas and inspiration.
Health and Wellness Products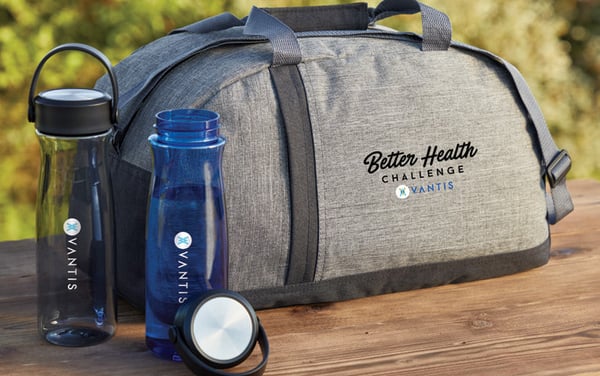 Millennials have been labeled the most "health conscious generation". We can credit this generation for the popularity of superfoods like kale, chia seeds, and cayenne pepper. And millennials are also responsible for the new wellness fitness trends like yoga and meditation.
Consider products that focus on fitness, healthy food choices, and self-care. Branded activewear and custom water bottles both will be valued by millennials who spend their free time doing home workouts or at the gym.
Fitness isn't for everyone though, and some millennials prospects might be more focused on healthy eating or self-care. Consider products like kitchen accessories, bento boxes, or spa items like essential oils or diffusers.
Here are some ideas to get you started:
Browse our whole fitness and wellness collection for more inspiration.
New and Latest Product Trends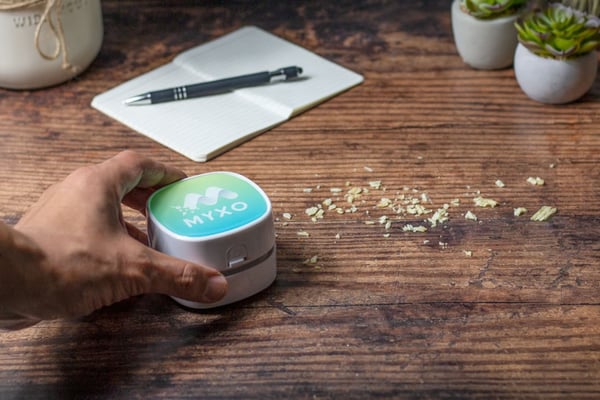 Given they grew up in an age of constant change and innovation, millennials are known to constantly lean forward, awaiting the newest and latest trends. By staying on top of what's trending and the latest products on the market, you'll be better suited to attract this generation of prospects.
Look out for products that you've never heard of. A great example is the Crumbee, a miniature vacuum cleaner designed to effortlessly clean up desk crumbs. Heard of it? Maybe not, but it's quite the trend among millennials.
Keeping track of the latest promotional product trends will ensure you are not missing out on any new products that are in high demand. And when it comes to trends, we've always got you covered. From the most popular promotional items, to this year's promotional product trends to influence your marketing, our blog is designed to keep you up to date.
Give an Experience to Gain a Millennial
When it comes to marketing to millennials with promotional products, it really all comes down to experiences. This generation wants to experience your brand, not just buy your products.
Think hard about what defines your prospect. Chances are, not every characteristic listed above will fit your target audience. But if it's a millennial you're trying to reach, these ideas should have sparked some inspiration.
By being intentional about your gifts and promotional products, you'll spark a brand connection that a millennial will value. And with a prospect that values loyalty, it's really all about that first impression. Impress and delight millennials with a gift-based experience, you'll be on your way to a long relationship with them as customers.