Company swag is powerful. More and more businesses are using creative swag ideas to connect customers and employees to their brand. Why? Because branded swag has the power to personalize your company while keeping prospects, customers, or employees engaged with who you are. The key is to find branded swag items that people want, need, or will actually use.
Lately, everyone is jumping on the company swag bandwagon. So to help your brand stand out, you've got to start investing in ideas you've never tried. Luckily, our team has plenty of insight into some of the hottest swag trends on the market that are both unique and creative. This list of company branded swag ideas will help your brand stand out from all the rest.
1. Eco Friendly Custom Journals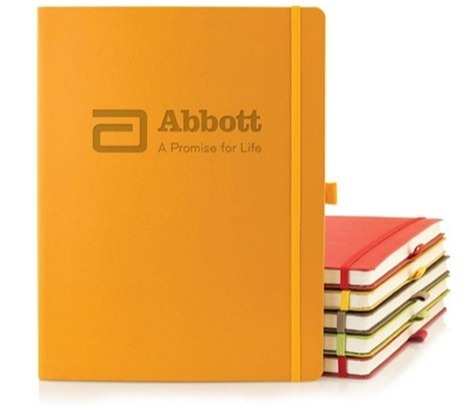 Despite the fact that we live in a technology-based society, note taking in journals is more popular than ever according to a study conducted by a Princeton graduate student and professor. Capitalize on this trend by gifting employees and clients with eco friendly custom journals made from apple peels. This series of eco friendly journals is called Appeel by Castelli and is made from natural materials including emulsified apple peels, vegetable fibers, and recycled leather. Send a message to your recipients that your company is eco friendly with this unique product.
2. RuMe ID Luggage Tags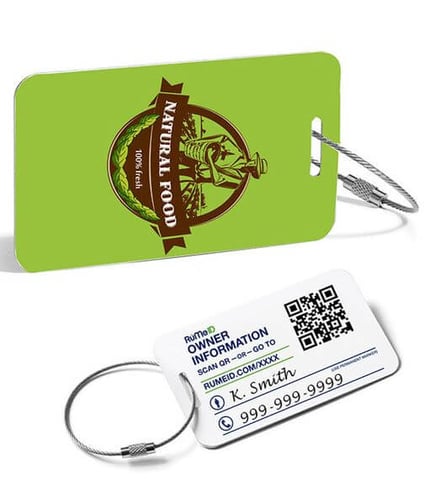 For most people, traveling by plane is an essential part of life. Gift your customers with the RuMe ID Luggage Tag that feature a lost luggage recovery system. How convenient! This innovative luggage tag includes:
RuMe ID system that allows you to update the tag with your contact information should your luggage get lost
A custom QR code that can be scanned so that you can be contacted without your personal information being disclosed
Full color bleed photo-quality print capability that allows for a look that is fully customized to your brand
This product has universal appeal as a giveaway because it is useful – everyone needs luggage tags! Also, speaking of eco friendly, this product is made of 100% recycled aluminum.
3. cFold Travel Duffle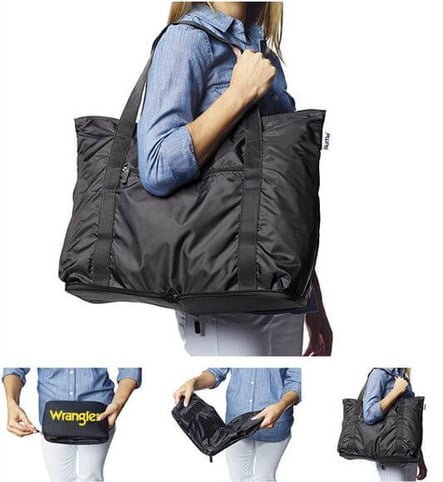 Here's a unique branded swag item that makes an impactful gift or incentive. Recipients will love the cFold because it is a travel duffle that holds up to 50 pounds of your traveling necessities when expanded, yet is able to fold down into a compact pouch for storage. This duffle meets all traveling needs as it provides ample storage room with zippered pockets and reinforced handles for easy carrying.
I am confident that this product will make a positive impact on recipients as it's a product that most people don't already own. Delight your recipients by promoting your brand on a one-of-a-kind product that is completely new to them.
4. Custom Socks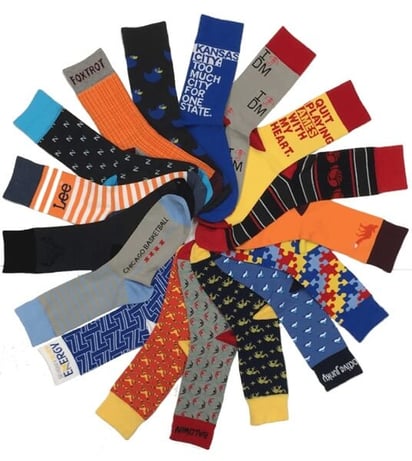 Believe it or not, socks are effective branded swag items! It's not really hard to figure out why; everyone has a use for them and you can never have enough socks. These custom knitted socks are high-quality items that come in all sizes and styles to fit your brand. Pick from athletic, dress, ankle, and more styles of socks. Use these socks as a stand-alone giveaway at events or as part of a gift basket for employees--the opportunities are endless for this type of branded swag.
5. Folding Sunglasses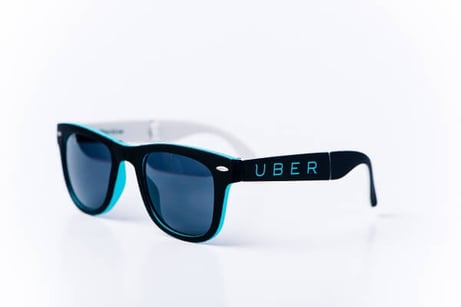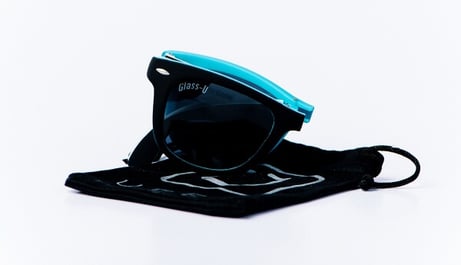 If you regularly read my blog, you probably know that I consider custom printed sunglasses to be some of the best promotional items for events. They're great for both outdoor and indoor events, so almost any company can make use of them. Better yet, promotional sunglasses are more than just a giveaway; they're quality items that protect your eyes from the sun.
However, there's something special about these particular promotional sunglasses that sets them apart. These custom folding sunglasses fold down into a compact design made to fit easily in pockets or handbags. These state-of-the-art sunglasses with UV protection allow for branding on the arms, and, as an added bonus, come in a small branded pouch for impactful presentation and easy transportation.
6. Custom Molded Mints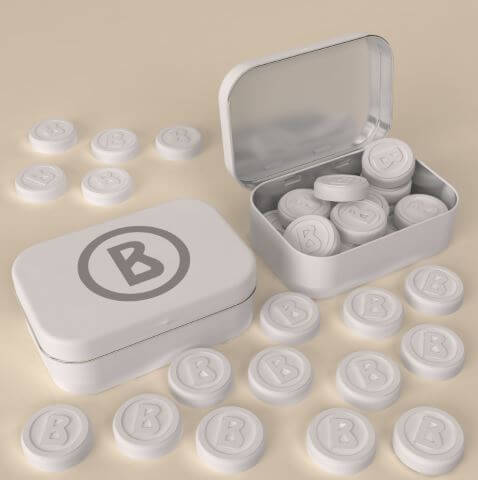 Remember - picking items that are useful to consumers is key for effective swag items. Give your customers an item that they would otherwise buy themselves, like these custom molded mints that come in a traditional tin box. The tin box comes imprinted with your full color logo, but that's not the only item that's branded - the mints themselves are branded, too! Choose from a variety of custom shapes and mold your brand name or logo onto the mints themselves. Talk about taking personalization to the next level!
Give these 6 company branded swag ideas a chance. Take it from me – your marketing will benefit from unique items by setting your brand apart and delighting recipients with swag ideas that are actually useful to them. Once you do this, your brand will be one step ahead of the rest.