Scented swag? Yes, it's a thing! Mixie Promotions is stirring things up with its new line of health and beauty products, blending unforgettable scents and fragrances to leave a lasting brand impact.
Mixie, formerly known as Webb Company, has been an industry leader in health and beauty products since its founding in 1993. But the rebranding comes with a new focus on USA-made premium lip balms, hand sanitizers, skin-care products, breath mints, and reusable straws.
From naturally sourced ingredients to unique and creative scent options, recipients will be impressed with a corporate swag gift from Mixie. Here's a list of their top trending products.
Mixie Hand Sanitizers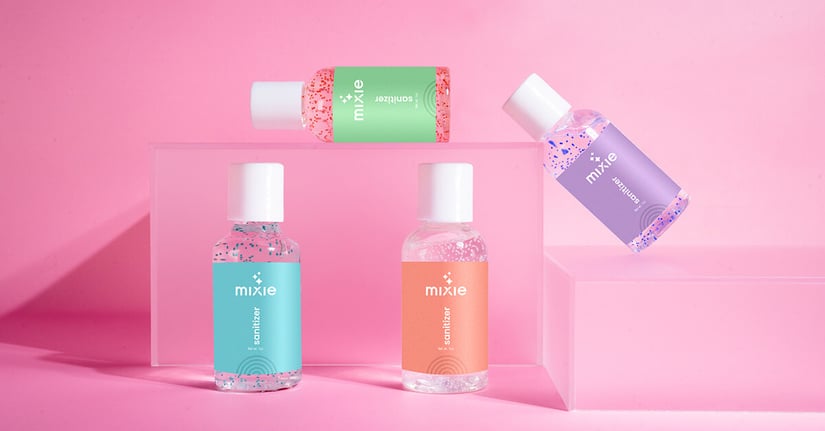 Mixie's new line of hand sanitizers is made with 62 percent USP-grade alcohol. Each product contains vitamins A, and E moisture beads prioritizing comfort, while still offering medical-grade cleaning performance. Aloe soothes and nourishes the skin while ensuring hands and other surfaces remain germ-free. Mixie's hand sanitizers are available in four unique scents: Sunshine & Sandalwood, Berry Bliss, Citrus Infusion, and Lavender Breeze. You can also choose from nearly 50 different bottle sizes, styles, nozzles, and wipes to make the form match your brand. Imprint the final product with a full-color brand label and delight recipients with these high-quality, scented swag gifts.
Mixie Skin Care Products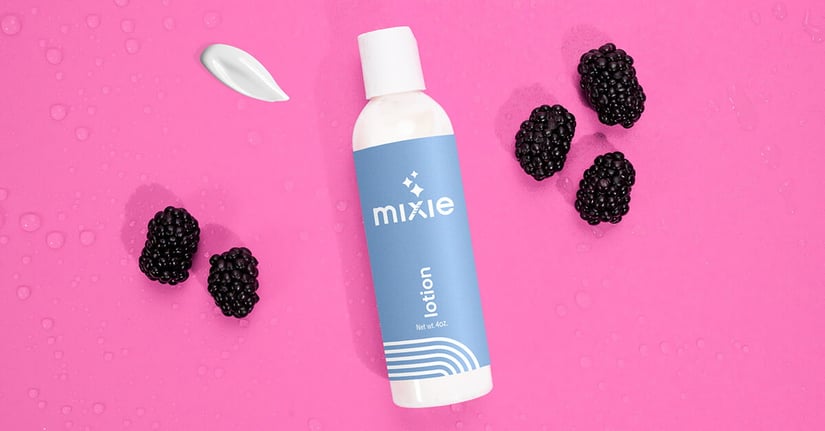 Choose from a variety of different skincare products formulated with nourishment in mind. Mixie's products use natural ingredients like aloe and sunflower oil to leave skin feeling soft and smooth. With four delicious scents plus six different bottle sizes, there's something for every brand. Here are the bestsellers:
Mixie Lip Balms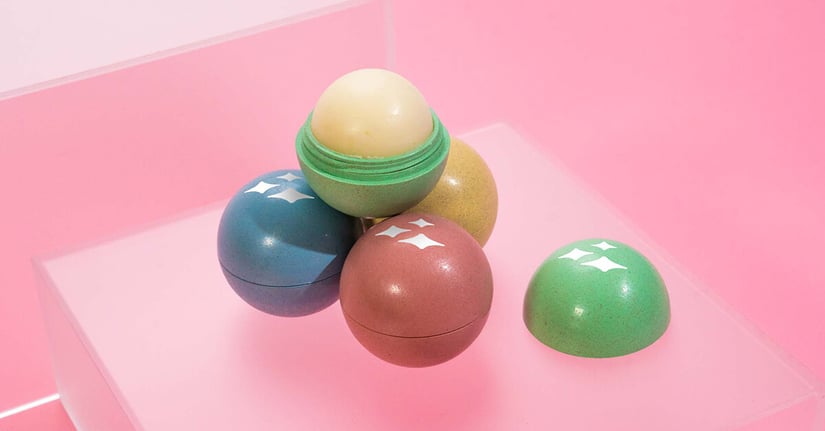 Here's a great event giveaway gift that recipients will love and use: scented lip balms! Mixie formulates all their lip balms with natural ingredients like beeswax and pure extracts. But what makes them truly special is their unique flavors. Choose from 50 different scents including more traditional flavors like Apple or Watermelon to more trendy options like Peach Bellini and Birthday Cake. Mixie also offers sustainable options like their Wheat Straw All Natural Lip Balm. Made from eco-friendly wheat straw material, you can align your brand with a cause-worthy mission while pampering your recipients in the process. Here are our favorite Mixie lip balms:
Mixie Branded Mints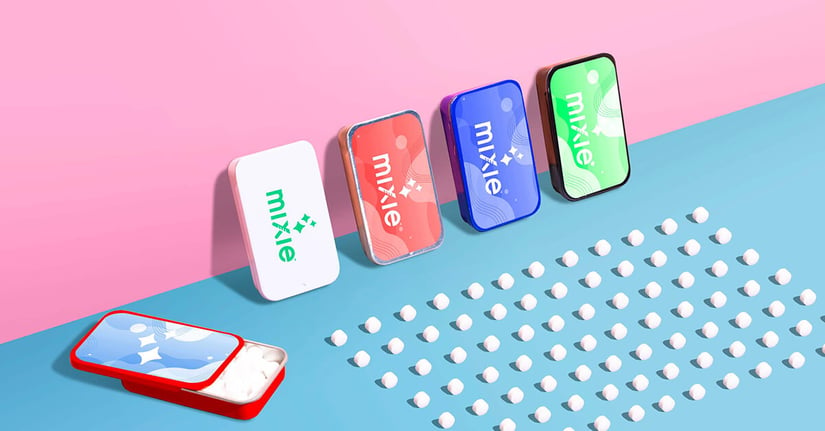 Custom branded mints make a fun giveaway item for events, hospitality industries, or to pack inside swag boxes. Mixie offers natural peppermints in a variety of tins, mint shapes and mint colors. With sustainable options available, there's something for every brand. Customize it the way you want it, and impress recipients with the gift of fresh breath. Here are some top picks:
Mixie Reusable Straws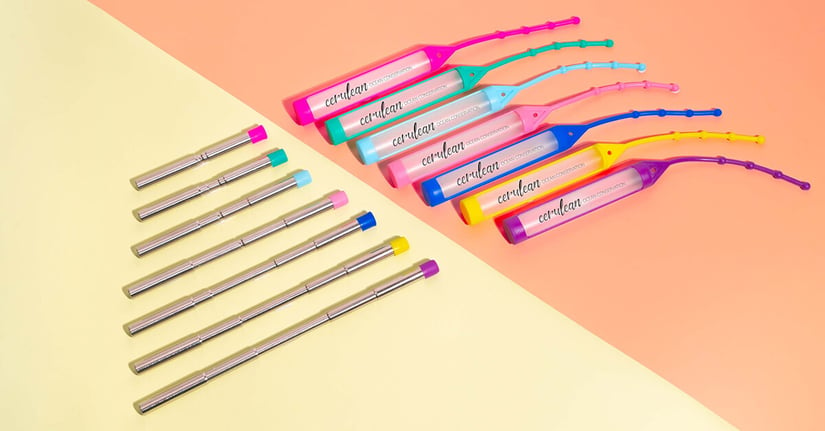 As sustainability continues to be one of the biggest promo trends of the year, reusable straws have become pretty popular. Delight recipients, and align your brand with eco-friendly practices, by gifting one from Mixie. Choose from different colored stainless steel straws, expandable straws with convenient carrying cases, or even an extra sustainable option: the wheat straw keychain set. With a variety of different forms, materials, and packaging to choose from, you'll find something that aligns perfectly with your brand. Here are our top picks:
Mix Your Swag Strategy Up with Mixie
Whether you're looking for a simple event giveaway or a high-quality corporate gift idea, Mixie has options for everyone. With thousands of different customizable options, you can make any of these products truly your own. And because all swag is made right here in the USA, you won't have to worry about overseas shipping delays. Mixie offers the perfect swag solution for the New Year. As people look to 2022, with a renewed self-focus, delight their senses with a scented swag gift from Mixie.