Headed back to the office? You're not alone. Businesses everywhere are welcoming back employees. In fact, a CRETech survey estimated that by the end of the first quarter of 2021, 60 percent of employees will be back at work. It's a sure sign that we are headed for brighter days and a return to normalcy.
For some employees, it will actually be the first time they've stepped foot in the office since being hired. They've been working remotely for months, and have not yet been exposed to your office culture. Maybe you didn't even get the chance to fully welcome them to the team.
And let's not forget about your long-term staff. They've stuck with your business through one of the toughest times of American history. Though they might be eager to return, they do deserve some appreciation for the challenges they've endured.
Welcome back gifts for employees can help delight old and new employees while improving overall company culture. So without further ado, let's talk about some different welcome back gifts for employees at the office.
4 Welcome Back Gifts for Employees
Make an impact with the following gift ideas by kitting them together into a personalized gift box. This small gesture can make your welcome back gifts feel more personal, authentic, and well, more like a gift. Here are our top kit ideas for welcome back gifts.
Welcome Back Gift #1 - The Fresh Start Box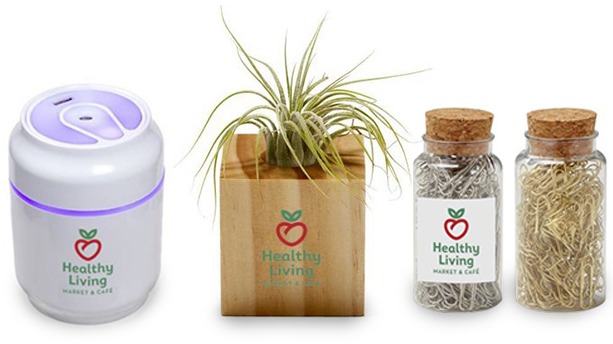 Give your employees a fresh start. Returning to the office symbolizes an exciting period of change for many. It's a time where employees will be hyper-focused on wellness and hygiene, yet anxious to settle into their new workspace. This Fresh Start Box includes products that will refresh their work environment while giving them a positive start back at the office.
What It Includes:
Welcome Back Gift #2 - A Back to The Office Lunch Set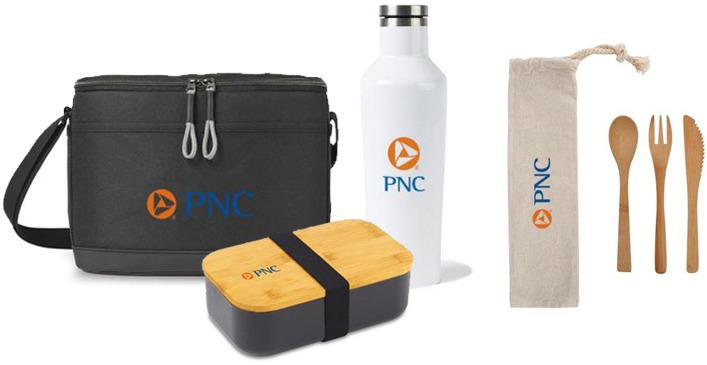 One of the essentials employees will likely need at the office for a while is a lunch set. Employees will likely be a little wary of using community silverware or dishes. Give each member on your team an easy way to pack their lunch and enjoy it while feeling safe. This Back to the Office Lunch set has all the essentials for the perfect meal. All they'll need is the food.
What It Includes:
Welcome Back Gift #3 - The Tech Essentials Starter Pack

Help your employees hit the ground running at the office by equipping them with a pack full of branded tech. Plus, these are all great items for a hybrid workforce. More and more companies are transitioning to flexible work-from-home days. A new study by Microsoft found that 66 percent of business decision-makers are considering redesigning physical spaces to better accommodate hybrid work. This tech pack is the perfect way to enable the hybrid worker and make for easy transitions.
What It Includes:
Welcome Back Gift #4 - The Branded Company Swag Pack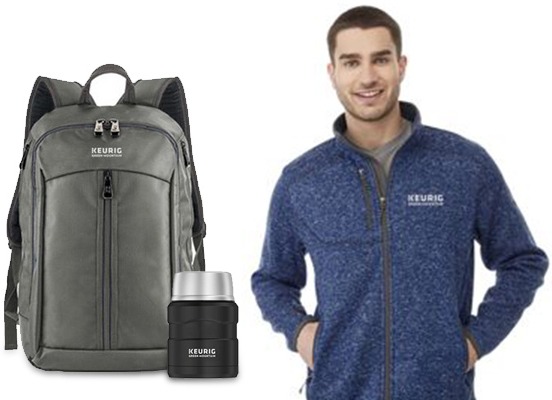 For those employees that you might not have gotten a chance to properly onboard, a branded company swag pack is a great option. Fill it with personalized apparel and branded swag items showcasing your company's brand. New (or somewhat new) team members will love repping these items outside of the office and take pride in showcasing the company they're a part of.
What It Includes:
Use These Gift Ideas to Welcome Back Employees in Style
Keep in mind that the return back to the office is a transition. After a year of working from home, there will be a lot to get used to and a different office culture to adapt to. Especially for new employees who may have been onboarded in the past year. Keep this in mind when choosing your gifts, and consider pairing these items with other employee engagement ideas.
Remember, our team can help you choose the right combination of items to make your efforts truly appreciative, helping your employees feel valued.
Welcoming back employees to the office should be a positive experience. It's a chance for everyone to come back together, build stronger relationships, and work more collaboratively together. Embrace the change and use these gifts to welcome back employees in style.