People often ask if promotional products are really worth it. Sure, everyone understands promotional branded items are necessary for creating strong brand reach and recognition. But sometimes, the answer they're looking for is more measurable. People want to know the quantifiable ROI behind promotional items.
Although I'm a firm believer that there are many intangible benefits to promotional products, this post attempts to quantify why promotional products are worth a slice of your marketing budget. Here are the answers to some of the most commonly asked questions about promotional product ROI.
"How do I know I'm getting a return on my investment through promo products?"
Promotional products have a greater return on investment than almost any other form of advertising. One way that this has been calculated is through cost-per-impression (CPI). CPI calculates how much money each impression cost the advertiser, based on the average number of impressions generated by different forms of advertising. At just 1/10th of a cent per impression, promotional pens are the products with the greatest value.
More good news: according to the Advertising Specialties Institute, "[t]he cost for advertising specialties is not expected to increase markedly in the next few years, making them a more stable, reliable and innovative way for advertisers to reach consumers."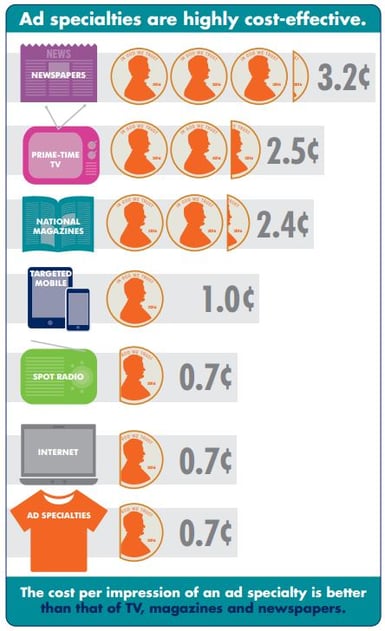 "Is it worth spending money on promo products if I don't know how many people will actually keep the product?"
You may not be able to predict exactly how long people will keep your company's promo products, but studies have been completed on how long products are generally kept. Across all promotional products, the average is just over seven months. While it's highly unlikely that people will continue to interact with a TV commercial or online ad after they've seen it, promotional products clearly stick around.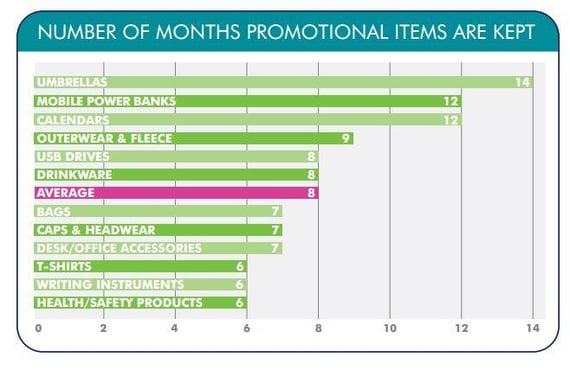 "How many people will actually use the product I am purchasing?"
Although many people tend to hold onto their promo items after receiving them, more than 50% of people in the U.S. say they are most likely to give away a product once they are finished with it. A product with your logo on it being passed from person to person enhances the value of this item. Think about all of the impressions you are getting at no extra cost!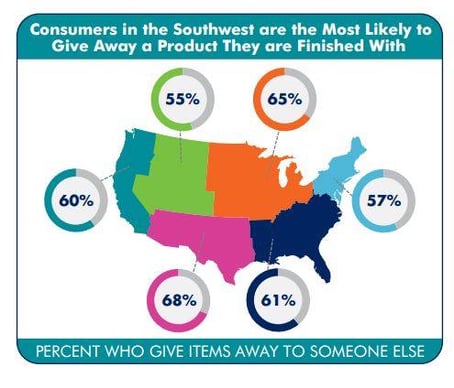 "Will using giveaways impact how the recipient feels about my company?"
Honestly, the answer to this question is the most important statistic in the 2016 ASI impressions study. 85% of consumers were able to identify the advertisers on the promotional products they owned. This statistic speaks for itself. People aren't going to forget you once they receive a tangible object branded with your logo.
Here are the top five most influential promotional products that affect recipients' opinion of the advertiser:

"Will my prospects actually care if they are given a free product?"
The Advertising Specialties Institute asked 2,000 people the following question: "When you receive a promotional product, how do you feel about the company that gave it to you?" Overwhelming the response was positive – people are happy, grateful and appreciative when they receive a promotional product!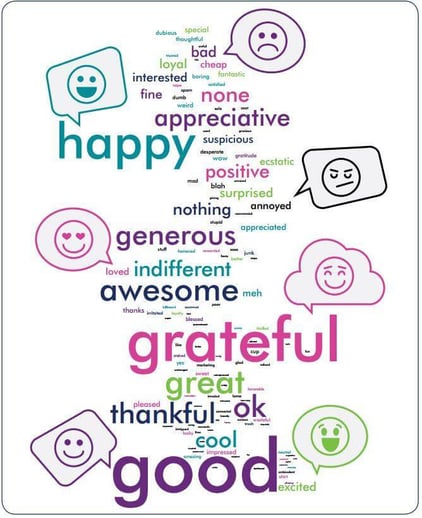 It's hard to measure the impact a promotional product can have on someone's perception of your company and your brand. But there are a few ways to quantify the return that a good promotional product has. To find the products that will give your company the most bang for your buck, talk to a promotional specialist today.
All graphics courtesy of the 2016 ASI Global Advertising Specialties Impressions Study