People come to law firms for many different reasons. Whatever your position is at a law firm, an important part of your job is creating a powerful client experience, according to The National Law Review. This entails providing exceptional customer service and creating a relaxing, yet professional legal space for clients and staff to thrive.
In the article cited above, I noticed a very important point missing that is needed to create an extraordinary customer service experience for clients: promotional products! The author mentions that it is important to analyze the ways clients come into contact with your firm and to create a unique and effective client experience. Promotional products work to further these key strategies.
For example, promotional products can be great impact points for law firms. Clients will notice the high-quality, branded pens they use to fill out forms. They will be impressed when they find that the coffee or tea offered by receptionists is served in a ceramic coffee mug branded with your law firm's logo. These little details make a well-rounded experience for clients and will paint a positive image of your brand in their minds.
Your business can get started in creating a powerful client experience by utilizing these 10 creative promotional products for law firms below.
1. Promotional Cutter & Buck Stylus Pen

Fancy pens are a trademark for law firms. Like I've mentioned in other blogs, I believe customer's judge a company's credibility based on the quality of their promotional pens. Impress clients with a dual use item, the promotional stylus pen. Your logo will look professional on this high-quality Cutter & Buck product.
2. Custom Ceramic Mug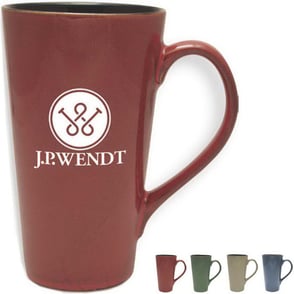 I love this custom ceramic mug because of the production process. This product is hand-dipped and fired in a kiln to create a unique variation of color on every mug. Offer clients coffee or tea in these beautiful mugs while they are relaxing in your lobby.
3. Branded Padfolio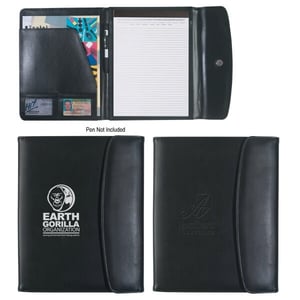 Lawyers and clients can use this professional item! This branded padfolio includes a 30-page writing pad, business card holders, an elastic pen loop, an inside flap pocket, a snap closure and more. Use this item while going over important case documents.
4. Personalized Rotate Flash Drive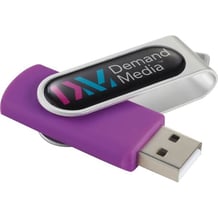 Transport and carry important documents with you at all times with this personalized rotate flash drive. Your logo and brand message will appear on swivel top that protects the flash drive.
5. Customized Stainless Steel Travel Mug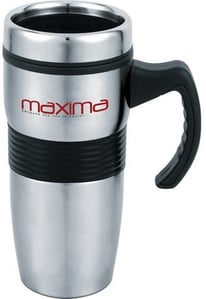 Here's a perfect product for coffee loving lawyers; a customized stainless steel travel mug! I love the design of this mug with its twist on lid, side lock opening, and a handle that makes it easy to carry. This product comes in blue, red, or regular stainless steel silver.
6. Logo Journal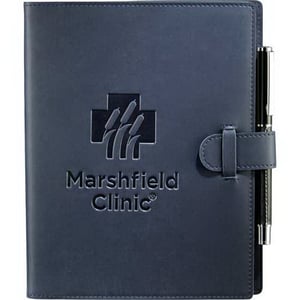 Here's a traditional promotional product that law firms still use! Logo journals are popular promotional products for law firms because of their sophistication and practicality. Feature your logo on this high-quality product that comes in navy, black, or terra cotta.
7. Promotional Messenger Bag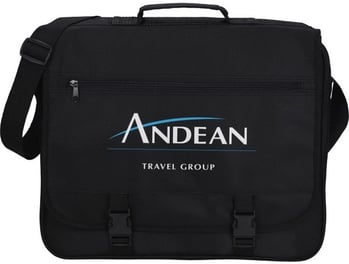 Lawyers and other staff will advertise your law firm during their daily routine with this promotional messenger bag. Lawyers will love this promotional item as it features a big main compartment with dual buckle closure and a front zippered pocket to transfer client materials, their laptop, flash drive, and important documents.