You've taken the time to research. You've hand-selected the people and companies you know can benefit from your products and services. Now, you have to get their attention.
Virtually any marketing channel can be used for Account Based Marketing (ABM)—it all depends on the best way to reach your individual target accounts. With all of the amazing technology and automation available today, ABM strategies can often overlook direct mail —but that's a big mistake.
Why use direct mail for ABM campaigns?
ABM is all about going after targeted accounts with extremely personalized messaging. Nothing gets a prospect's attention like receiving a gift in the mail—something high-value that provides a delightful brand experience. Even the most carefully crafted email or voicemail can feel impersonal in today's world dominated by technology. Sending a thoughtful gift directly to your top prospects is a sure way to stand out.
ABM direct mail can range from a postcard all the way to a full-on packaged gift experience. The important thing is that your direct mail get your recipient's attention, deliver a targeted message, and get your prospect to take action.
Ready to demand attention with a direct mail ABM campaign? Here are 5 inspiring campaign strategies to get you started. Plus, feast your eyes on these awesome ABM direct mail product ideas to get your creative juices flowing!
1. Focus on personalization
Personalization is one of the keys to a successful ABM strategy. We're not just talking about putting someone's first name on a package and calling it "personalized." Go even deeper with your outreach.
Create a personalization strategy that enhances the value of your direct mail piece. That could mean selecting products that are useful in your recipient's industry, including specific information about your recipients or their companies in your messaging, or creating a fun and delightful brand experience.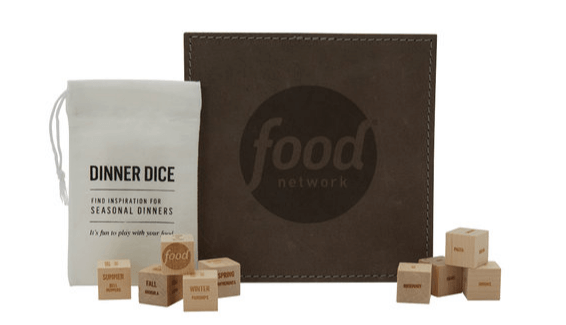 Product Idea: Select promotional items that represent your brand and your industry. Image Source: Snugz USA
2. Combine direct mail and digital
The great thing about direct mail is that it creates an engaging, real-world experience. Carry that experience into the digital world by integrating your direct mail ABM strategy with your online one.
Build a multi-channel ABM strategy to see the highest ROI. Here are some ways you can align your direct mail brand experience with the online one to increase your chances of success:
Follow up with emails and calls
Create an individual, personalized landing page for the prospects, and include the URL in your direct mail package
Set up digital advertising retargeting campaigns that reference the direct mail messaging
Implement a live chat playbook on your website that alerts the right sales rep that their high-value target has visited the site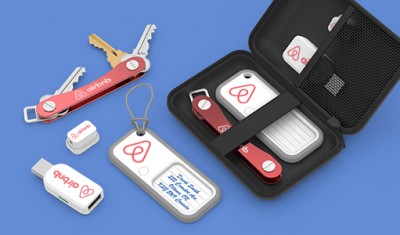 Product Idea: Build a theme. Here, AirBnB assembled travel and adventure-themed products. Image Source: Powerstick.com
3. Create conversion opportunities
The goal of an ABM campaign is to start productive conversations with top decision-makers at your target companies.
So, what do you want people to do immediately after they receive your direct mail?
Calls-to-action aren't just for digital channels. Include a clear CTA with every direct mail send. Whether you want recipients to call a certain sales rep, visit a specific URL, or post something on social media, you always need to spell out the next step.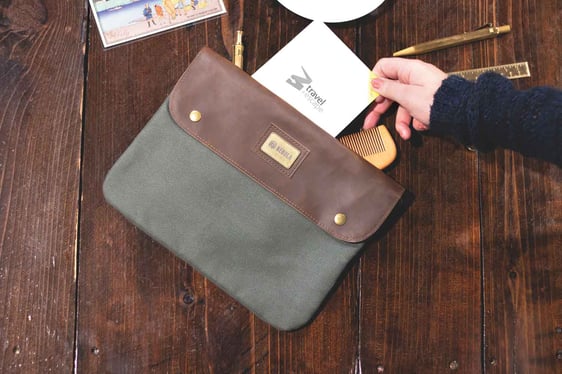 Product Idea: Include printed collateral with clear messaging to tell your prospects the next step. Image Source: Origaudio
4. Send an even more powerful message with video
Video has become one of the most effective marketing tools. You can harness the power of video to deliver a powerful message to your prospects— without even making them visit a website.
Video-enabled promotional tools have video players built right in, so your video becomes part of the experience of opening your package. Video players can be included in a brochure, or even embedded in a custom box.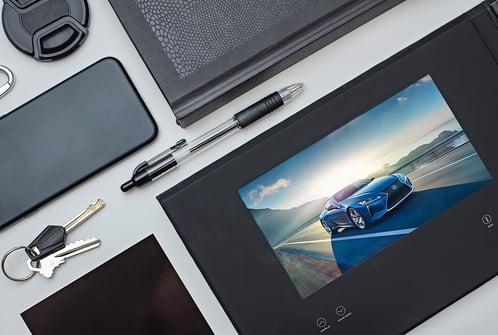 Product Idea: Send a video-enabled brochure. Image Source: Origaudio
5. Aim to delight
Opening your direct mail piece should be a fun and exciting experience! The simple act of opening a box or package engages your prospects on a human level and makes them feel like a person rather than just another anonymous marketing and sales target.
So, think outside the box (no pun intended). Explore the fun, playful side of your brand and create a direct mail experience that goes above and beyond.
Ideas for delighting your recipients:
Custom boxes or other packaging—especially ones that are unexpected or unique
Engaging themes
Clear messaging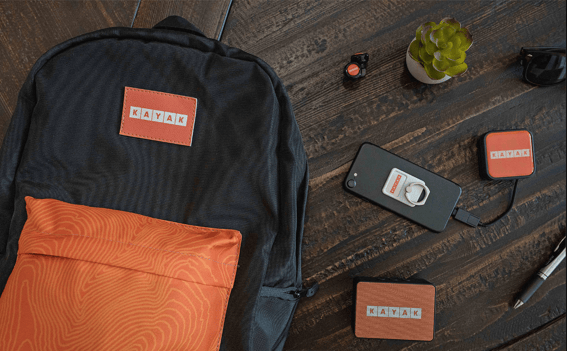 Product Idea: Make the container part of the total package. Kayak.com used a backpack to hold smaller items in the kit. Image Source: Origaudio
Technology and automation are crucial parts of effective marketing—but they're not the only ways to reach your ideal customers. When you've put the time and resources into an ABM strategy, be sure to include direct mail as a key point of outreach. With these strategies and creative ideas as a jumping off point, you can connect with prospects and generate genuine responses.