Promotional giveaway products for churches are a great way to advance religious communities. They can be used for sacred religious ceremonies like baptisms or first communions, fundraisers, retreats, seminars, newcomers, and all sorts of gatherings. Promote your place of worship with these church promotional items.
Let's start with some traditional church items.
1. Custom Cross Shape Key Holder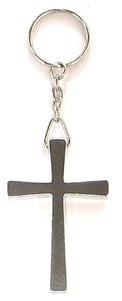 Engrave your institution's name on this custom cross shape key holder. This simple promo item will promote your place of worship while being toted on keys and bags.
2. Branded Non-Woven Avenue Shopper Tote Bag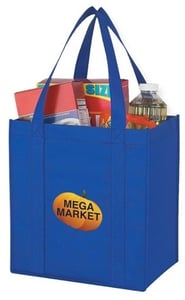 Many churches donate food, clothing, and other essentials to people in need. Tote your donations in the branded Non-Woven Avenue Shopper Tote Bag. This cheap tote bag will feature your religious institution's name and message on the front all while performing an act of kindness.
3. Promotional Religious Reflections Calendar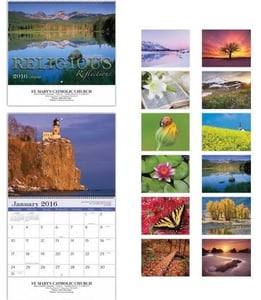 Gift current church goers and newcomers with the promotional Religious Reflections Calendar. This scenic calendar provides beautiful images of nature with bible verses. Your name, logo, and additional information is imprinted on the bottom of the calender.
4. Customized Silver Thin Light-Up Magnifier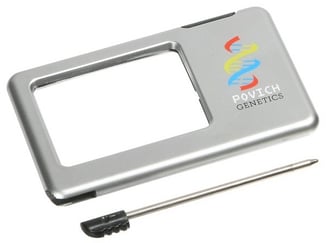 This customized Silver Thin Light-Up Magnifier is a great helper for reading the bible or other traditional religious works in regular print or on a touch screen machine. It comes with a stylus for easy navigation.
5. Logoed Book Light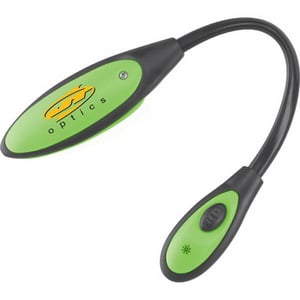 This classic item is useful yet simple enough to promote your institution clearly. The logoed book light is a perfect giveaway for church goers who love to read, both in and outside of your institution.
6. Personalized Cross Shape Magnetic Memo Clip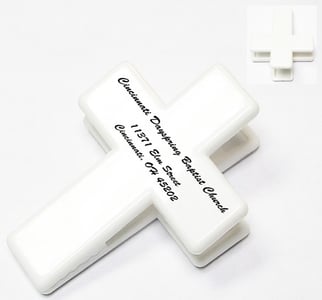 Church members will love the personalized Cross Shape Magnetic Memo Clip. This handy little item can hold notepads, pictures, or keep bags of food clipped shut.
7. Custom Roll-Up Picnic Blanket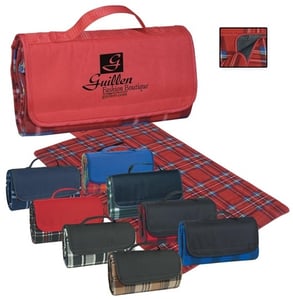 Is your church hosting a group picnic? This custom Roll-Up Picnic Blanket is a must have for this kind of event. Imprint your logo or image on the water resistant PVC backing that is highly visible when the blanket is folded.
We've got some more ideas!
Customers from churches that I know of have been ordering some cool, tech oriented products for the high school and college aged members.
1. Branded Silicon Smart Wallet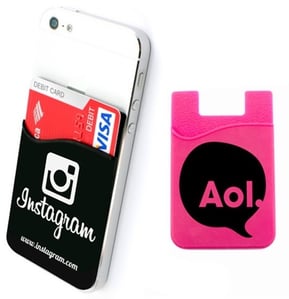 This promotional product is popular among anyone who regularly uses a smartphone, and this includes young adult church goers! The branded Silicon Smart Wallet sticks right to the back of any mobile device and can hold up to three credit cards. Give your church members a giveaway they'll love.
2. Promotional Earbuds in a Case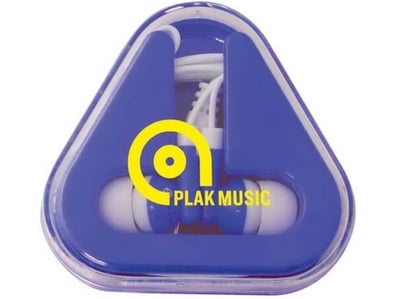 This high selling item is a hit among young adults! These earbuds come in a branded case with your choice of colors. Imprint your logo on the compactable case to brand this product as your own.
3. Petite Loop Lanyard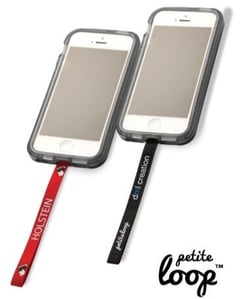 Advertise your church community directly on a smartphone! The petite loop lanyard is a promotional item that prevents accidental drops while promoting a cause.
4. Logoed Hard Shell Case for iPhone 6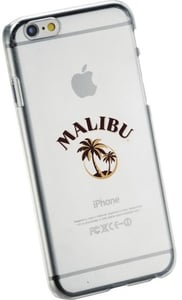 This promotional case fits on the iPhone 6. I like the look of the logoed Hard Shell Case for iPhone 6 because its clear and allows for a high visibility logo.