Editor's Note: This blog was originally published in July of 2015 and has since been updated with new products to stay on top of promotional trends.
We'll admit it — "cheap promotional products" have a bad rap.
When you hear this phrase, you may think of the pen that barely writes, or the keychain you never used. As marketers, we try to stay away from "cheap" products, but sometimes budget restrictions leave us with no choice. But we have good news — low cost does not mean low quality.
Whether your budget is high or low, promotional items are worth spending money on because of the positive impression they make in the eyes of clients. In fact, 52% of people who received promotional products went on to do business with the advertiser, according to a study by PPAI. Not to mention the low cost of impression that comes along with using promos. Now that's a statistic worth acting on!
Fortunately, you don't need to break your budget to order impactful promotional items. Cost-effective promotional products will save you money while boosting your marketing strategy.
I've assembled a collection of cost-effective promotional products, but first, here's a list of some of my favorites.
1. Branded Microfiber Cleaning Cloth in Case

This inexpensive promotional item is something that everyone has use for. Use the branded Microfiber Cleaning Cloth to wipe down computer, smartphone, and tablet screens as well as other everyday objects like glasses.
2. Custom Satin Stylus Pen
I recently wrote a blog on the growing popularity of custom stylus pens. This particular style is one of my favorites! The custom Satin Stylus Pen is a regular ballpoint pen with a stylus on top. At only $0.65 a pen, you can't beat this cheap promotional product that your clients will love.
3. Promotional Kickstand Smart Wallet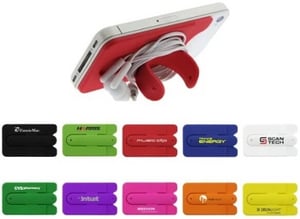 I've covered other phone stands in my previous blogs, but this one is unique and cost-effective. The kickstand smart wallet is a silicone pouch with a kickstand that sticks to your phone to prop it up. Give your clients a product they'll enjoy.
4. Sanitizer

Sanitizer is a giveaway for all events, especially at trade shows and conferences where people are shaking hands with everyone they meet. Encourage your customers and clients to stay healthy with this handy product.
5. Customized Collapsible Koozie Can Kooler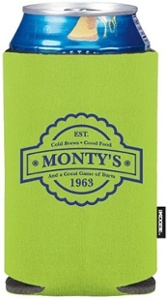 Koozies are timeless, cheap promotional products that are perfect for outdoor settings. The customized Collapsible Koozie Can Kooler allows for imprinting in a variety of colors. Order these inexpensive products to give away or serve as a branded accessory at company picnics.
6. Personalized Nylon Drawstring Backpack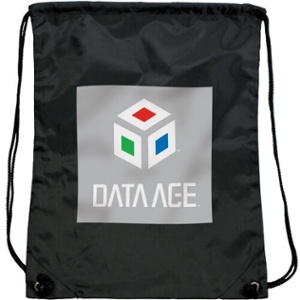 Drawstring backpacks are versatile products used for a variety of causes, and this one has a starting price of under $2. The personalized Nylon Drawstring Backpack is perfect for marketers on a tight budget.
7. Branded Metal Key Tag with Bottle Opener

This cheap promotional product isn't just a keychain; it's a bottle opener, too! The dual use aspect of the branded Metal Key Tag is sure to be a hit among your clients.
8. Mints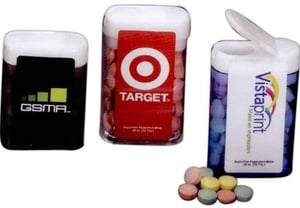 The flip top mint dispenser is an appropriate giveaway for any event. The small scale of the container allows customers and clients to easily carry the mints wherever they go, and the label can be customized with your company's name and logo for increased brand awareness.
9. Portable Tissue Pack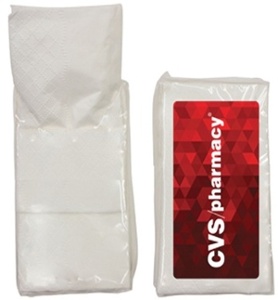 When you give away promos, your customers and clients will be able to recognize the amount of thought you put into your order. Tissues are a thoughtful giveaway that everyone can use. The portable tissue pack is convenient because it can easily fit into a bag, so your consumers can take it on the go.
10. SipGrip Coasters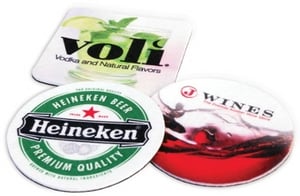 Promotional coasters are a great way to show off your brand. SipGrip Coasters are unique because they feature a plush non-woven top, an absorbent fabric that sips up moisture more than most other coasters.