Out with the old and in with the new? Not quite. We may already be a few weeks into 2017, but there are some 2016 promotional products we just can't forget about.
Here are our 10 favorite products from 2016:
1. Smart Wallet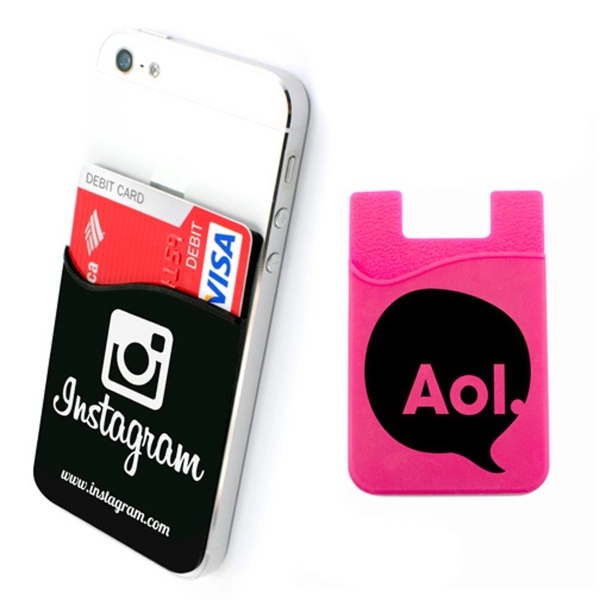 The smart wallet is a clever and safe way to keep your belongings close, without having the hassle of a wallet or bag. The convenient product attaches to the back of your cellphone with adhesive, and it can securely hold up to 3 cards.
2. Microfiber Cloth
Fight off smudges and fingerprints with the medium microfiber cloth! This is an ideal cleaning product for cellphones, eyeglasses, cameras, and other delicate surfaces. With a full color imprint of your logo or advertising message, this product is a fantastic way for clients to see your brand even clearer.
3. Power Bank
Have you ever been on the go when your phone battery suddenly died? If so, the amp power bank is the promotional product you have been looking for. This battery backup will keep your cellphone charged when needed, giving you an additional 8 hours of talk time. The power bank includes a USB to Micro USB connecting cable, allowing you to recharge the battery or charge up a smartphone device.
4. Earbuds in a Triangle Case
Increase your brand awareness with earbuds that are packaged in a clear triangle case. Promotional earbuds are an inexpensive giveaway that can appeal to all customer lifestyles. These earbuds come in a variety of colors, and your company's logo will be displayed on the front of the case.
5. xPose Tote Bag
The xPose tote bag is unique from other trade show bags because it has a life after the event; it can be used as a travel laundry bag. This durable, machine washable tote is water resistant and it can hold up to 50 pounds. The transparency of the white bag will also make your full-color branding imprint stand out.
6. Sticky Book
The sticky book promotional gift features two sizes of yellow sticky notes, and 25 sheets of page marker strips in 5 neon colors. The compact, self-adhesive notepad is useful for office workers, students, and more!
7. Petite Loop Lanyard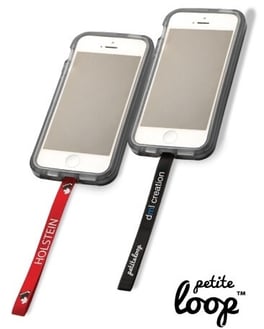 Do you often worry about dropping your phone? This savvy smartphone accessory takes away that fear. With three simple steps, the petite loop lanyard sticks on a sturdy case, allowing you to wear the lanyard around your wrist. With printing on one side of the satin ribbon, your clients and customers will be able to wear your brand on their wrist, while also leading an active lifestyle.
8. Tervis Tumbler
The insulated Tervis Tumbler is perfect for clients who are always on-the-go. Great for both hot and cold beverages, Tervis' tumblers come in a variety of sizes. The transparency of the product will also make your company's logo or promotional message appealing.
9. ApPeel Medio Journal
Are you looking for a journal that's different from others? Then you'll appreciate the ApPeel Medio Journal. With eco-friendly paper made from apple pulp and other vegetable fibers that have been ground and emulsified into an organic material, this product is sustainable and all-natural. Your environmentally friendly promotional message will make your brand appealing to clients and customers.
10. JuiceBox
The Juicebox is a refreshing way to ensure your gadgets never go thirsty. This power bank has always been a favorite for us, and it's very clear why. With a large, backlit LED imprint area and the creative juice box packaging (straw included), your brand is sure to be remembered.
This year, remember to keep our 10 favorite products from 2016 in mind when you're looking for creative promotional products for your company. Also, subscribe to our promo blog to get the latest information regarding new products and trends in the industry, so you can discover even more products in 2017.